MMQB: Potential Shinseki Replacement withdraws amidst Own Scandal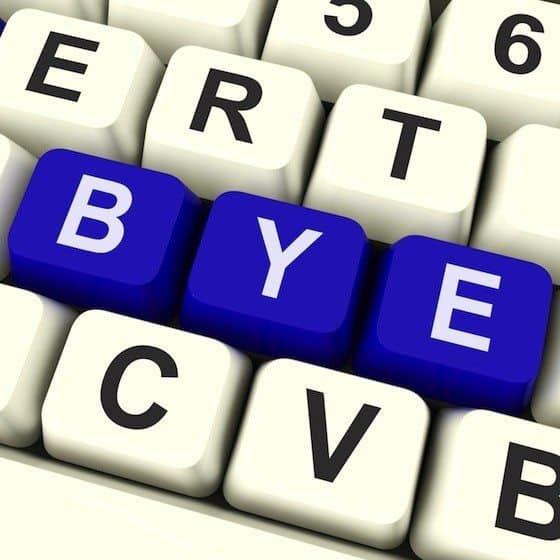 "I do know how to solve the problem [at VA]," said one doctor at the Cleveland Clinic. "Just get Toby Cosgrove to lead the VA." He was commenting about the potential Shinseki replacement, Dr. Toby Cosgrove, who was at the top of President Obama's list. This pick, and the associated scandal, indicates serious failures in President Obama's appreciation of the severity of the current VA scandals.
This past weekend, the CEO of the Cleveland Clinic, Dr. Cosgrove, withdrew his name from the list of potential replacements for Secretary Shinseki. Last Thursday, the nominee to head Veterans Health Administration, Jeffrey Murawsky, also withdrew his name. News coverage of the withdrawals indicate the individuals merely declined for the typical reasons: 1) personal commitments; 2) problems during confirmation.
However, the story behind the withdrawals is what we will cover today in this Monday Morning Quarterback for Veterans (MMQB). The two candidates had their own scandals brewing that just surfaced, which gives us good insight into problems with President Obama's vetting process for selectees and nominees. His administration is ignoring government reports that showed there were systemic problems at the same organizations headed by these two individuals. Veterans should be very nervous that it takes journalists breaking scandals to ensure we do not replace leaders in one scandal with leaders who have their own scandals.
Hi and welcome to this MMQB. I am your host, Benjamin Krause, creator of DisabledVeterans.org. This is the number one source of authentic and nonpartisan news affecting veterans across the country.
DisabledVeterans.org was founded with one purpose in mind, to give veterans the information they need to make educated choices about their benefits and about politics. This is where we cut through political partisanship to get to the truth about problems faced by veterans on a daily basis.
This MMQB, we will cover the following the audit update and answer the three "why's" below:
VA audit on Wait List to be released, House hearing on it tomorrow
Why Dr. Toby Cosgrove withdrew from selection as Shinseki replacement
Why Dr. Jeffrey Murawky withdrew from nomination as Petzel replacement
Why the search for new VA leadership like game of hot potato
VA set to release Wait List Scandal audit
Today, VA is set to release the results of the internal audit of the Wait List Scandal. The House Committee on Veterans Affairs is also scheduled to hold a related hearing on the subject at 7:30 pm EST. The hearing is titled, Oversight Hearing on Data Manipulation and Access to VA Healthcare: Testimony from GAO, IG and VA.
In a statement last week, Acting Secretary Sloan Gibson said, "The data will demonstrate the extent of the systemic problems we have discovered." Sloan then promised to change the culture of deception that has plagued VA for decades. "I will not be part of the same effort to maintain the status quo here… We are going to change this organization."
The interim report, released two weeks ago, indicated the Wait List Scandal at Phoenix involved over 1,700 veterans. At least 18 of those veterans died in a manner connected with being on the wait list. The upcoming audit release will tell use the scope of the problem, hopefully across the country.
Read More: https://www.washingtonpost.com/politics/va-set-to-release-audit-on-scheduling-scandal-acting-secretary-sloan-gibson-says/2014/06/08/4887eb9c-ef46-11e3-914c-1fbd0614e2d4_story.html
Why potential VA Secretary replacement Dr. Toby Cosgrove withdrew
After a very short courtship, Dr. Toby Cosgrove withdrew his name from the list of potential candidates for the number one spot at VA. Just last week, reports circulated the Dr. Cosgrove was seriously considering the position. He has now declined the offer at around the same time a report surfaced covering problems and potential coverups at his current job.
"This has been an extraordinarily difficult decision, but I have decided to withdraw from consideration from this position and remain at the Cleveland Clinic, due to the commitment I have made to the organization, our patients and the work that still needs to be done here," he said in the statement.
Dr. Cosgrove is the current CEO at the Cleveland Clinic. The Cleveland Clinic is considered one of the top hospital systems in the United States, but pales in comparison to the scope VA's operation.
On the surface, Dr. Cosgrove had all the signs of being a high potential candidate. He has real world experience outside of the Department of Defense and Army. He is the CEO of a major organization. He is a heart surgeon. And, he is a Vietnam veteran.
But, according to a report in Modern Healthcare, veterans have good reason to be concerned. Dr. Cosgrove's reputation may take a hit that could have kept him from the lead position at VA even if he was nominated. The report indicates Cleveland Clinic had VA-like problems related to patient scandals such as stonewalling investigations into improper procedures that harmed patients. The report indicates that not only did Dr. Cosgrove know about the problems, but that the problems existed for some time prior to the immediate threats of Medicare to shut down the Cleveland Clinic's access to that health care coverage program.
Here are some examples:
State inspectors threatened to shut off Cleveland Clinic's participation in Medicare at least three times over the past few years.
There were 6 operating room fires that injured three people; surgical tools were starting the fires.
Hospital officials were cited refusing to fully cooperate with investigators into a botched surgery. A complaint for the patient indicated the wrong doctor allegedly performed the procedure, which left him incontinent.
The Clinic was cited for not informing patients that robots would perform certain heart related surgeries.
The trend here indicates the Cleveland Clinic has struggled with keeping its patients informed about their health care. Most veterans would look at the above list of problems and assume it was a typical VA hospital if they did not know the name of a the organization. In light of Sloan Gibson's promise of a new VA, perhaps Dr. Cosgrove's management style would not bring about needed changes veterans and America are currently demanding. Any way it is assessed, this certain calls into question President Obama's ability to properly vet candidates amidst one of the largest scandals of the decade.
Read More: https://www.washingtonpost.com/blogs/post-politics/wp/2014/06/07/ceo-of-cleveland-clinic-withdraws-name-from-consideration-as-va-secretary/
Why VHA Under Secretary nominee Dr. Jeffrey Murawsky withdrew
Dr. Murawsky withdrew his nomination to head the Veterans Health Administration last Thursday, in light of the Hines VAMC being linked to the Wait List Scandal. Before his nomination, Dr. Murawsky worked as the chief executive officer at Great Lakes VA health Care System and head of VISN 12. As a VA administrator at VISN 12, Dr. Murawsky was in charge of seven military hospitals and 30 clinics in Illinois, Indiana, Wisconsin and Michigan. One of the hospitals, Hines VA, in Illinois, has now been linked to the Wait List Scandal.
Dr. Murawsky's nomination was accelerated following the forced resignation of Dr. Robert Petzel last month. Dr. Petzel had already announced his retirement the previous September after allegations surfaced about inappropriate steering of government contracts. Dr. Murawsky was reportedly selected as the nominee (but not named until May) last December but was being groomed by the administration over the past six months to take over Petzel's position once he stepped down.
Dr. Murawsky reportedly withdrew last week as a result of the scandal's linkage to Hines. He feared the confirmation could spiral into a political battle, according to the White House. The Obama administration stated it will convene a review commission to locate other candidates.
Read More: https://thehill.com/policy/defense/208414-va-nominee-withdraws
Why search for new VA leadership like game of hot potato
In the quest for finding new leaders, the Obama administration will face two internally created problems. First he will need to address the apparent and embarrassing incompetence of his staff regarding its inability to properly vet candidates in timely manner. The second, and most difficult, is that he will need to address the fact that being an executive at VA is a very unpopular career choice in the middle of a major scandal.
On the first problem, the current withdrawals call into question President Obama's ability to properly vet candidates for positions of importance. The revelations last week are an embarrassment to this country and its inability to ensure proper leaders are selected in a timely manner to protect and serve veterans.
Despite the existence of numerous failing reports at the Cleveland Clinic by Medicaid due to bad management, Dr. Cosgrove was selected. Upon a close inspection, the scandals at his clinic mirror many of the systemic problems VA has failed to address in recent years. Thus, his successful nomination and confirmation may have resulted in merely maintaining the status quo at VA.
Dr. Murawsky's nomination is likewise equally concerning since his own hospitals have been at the center of a few scandals of their own. Hines VAMC was at the center of an OIG investigation into botched procedures for coronary bypass surgeries potentially affecting 9 veterans from 2010-2013. Most recently, Hines VAMC was linked to the Wait List Scandal. Only after CNN exposed the Wait List Scandal did the problem get investigated. That investigation ultimately undermined Dr. Murawsky's ability to seek confirmation.
This spells bad news for veterans because it means President Obama is unable to respond appropriately to actual medical investigations already in existence from federal agencies under has control. Instead, veterans need to rely on journalists to break stories to protect them. Only after the stories break does the Obama administration do the right thing.
Second, being selected for a gig as executive of VA is like a game of hot potato these days. These jobs are reportedly not well received by true leaders of industry and in the government and spell a death sentence to political aspirations. And that is when things are going well at the agency. I remember hearing rumors circulating around Capitol Hill that Secretary Shinseki would run for the Senate after successfully fixing VA. We all see how that one worked out.
As a generalization, former executives in the agency seem to move on to government contracting positions for major multi-national corporations. Instead of moving up to more substantial positions like Governor, Senator or Congressman, after leaving the agency, these former VA executives tend to move into positions as dealmakers in government contracting. They leverage relationships they built while in the agency to win contracts later.
The point in this is that with all the negative press, it will be extremely difficult to find a well-qualified candidate who will pass through the nomination process and be confirmed. As a result, veterans will likely get a VA Secretary and VA Health Care Under Secretary from the B-squad or even the C-squad.