BREAKING – Rima Nelson, New Phoenix VA Director, Has Skeletons In Closet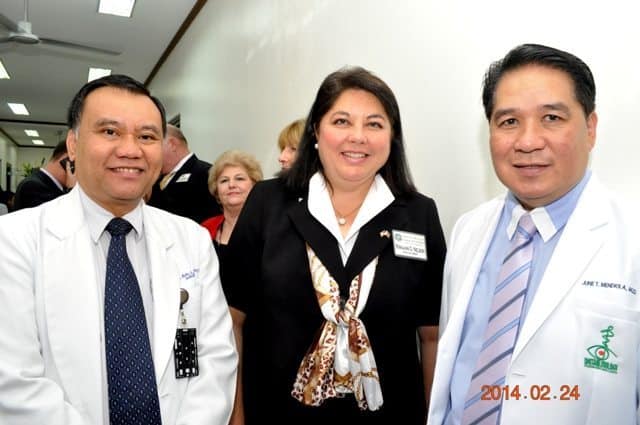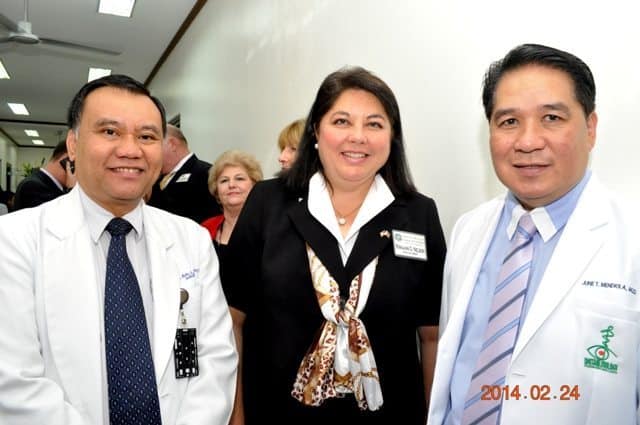 VA selected a new Phoenix VA director, Rima Nelson, the former director of St. Louis VA where 1,800 vets were potentially exposed to HIV.
Under the watchful eye of Rima Nelson, St. Louis VA closed twice due to serious medical safety issues. The facility also ranked dead last in patient satisfaction. Negligent medical practices also resulted in 1,800 veterans being potentially exposed to HIV.
I called the facility to verify her ascension to control at Phoenix. The email went out to workers at the facility yesterday. And below is what veterans and the workers at the facility get to look forward to after stress at the facility chewed up and spit out Deborah Amdur last month.
From: Coupaud, Paul On Behalf Of PHXVAHCS/DIR

Sent: Wednesday, September 28, 2016 4:13 PM

To: VHAPHOAllEmployees

Subject: Medical Center Director & Chief of Staff Appointment

Importance: High

Good afternoon,

I am pleased to announce the appointment of Ms. RimaAnn Nelson as the new Medical Center Director and Dr. Maureen McCarthy as the new Chief of Staff for the Phoenix VA Health Care System. These appointments are effective Oct. 2, 2016.

Ms. Nelson and Dr. McCarthy bring sound leadership qualities and many years of proven experience. I am certain they will be valuable assets to the organization, the PVAHCS staff and volunteers, the community, our health care partners, and most importantly, to the Veterans we are honored to serve.

I want to thank you all for your support during my detail. I value the time I spent here and the relationships I've built. I have been impressed by the hard working staff and the focus on providing the highest quality care to our Veterans.

Many thanks,

Barbara Fallen

Acting Medical Center Director
At the end of August, Deborah Amdur announced her retirement for health complications that reportedly started only after she was transferred to Phoenix VA. But word on the street suggests the was busted for nepotism by brining her boyfriend to work at Phoenix VA as her office assistant… I'm not even going to go there.
RELATED: Phoenix VA Made Deborah Amdur Sick Enough To Retire
It is noteworthy to point out that Amdur announced her retirement days after another scandal was exposed at the facility where Phoenix was cited for understaffing its medical doctors and not answering its phones for medical appointments with primary care doctors.
RELATED: VA Cancer Patient Records Doctor Admit To Understaffing
For those of you late to the game, Phoenix VA is the location that kicked off the infamous wait list scandal in 2014 that resulted in a nationwide audit. VA employees were found committed numerous acts of fraud to ramp up performance numbers.
RELATED: Phoenix VA Director Fired, Veterans Elated
The downside of the fraud for veterans was that they were unable to access care within a reasonable amount of time. Many veterans died as a result of the fraudulent scheme that VA then tried to cover-up by disbanding its Office of Medical Inspector prior to the investigation.
RELATED: VA Shuts Down Medical Inspector During Wait List Investigation
Here, Nelson's selection is certainly interesting given her linkage to previous problems at St. Louis.
RIMA NELSON BACKGROUND
In 2010, the dental clinic failed to sanitize its dental equipment, which resulted in at least 1,800 veterans and countless family members being potentially exposed to HIV and hepatitis. An inspection found that dental equipment was "visibly dirty post-sterilization… Staff was not familiar with relevant VHA guidance."
Six months later, the staff was still engaged in the same practice.
In 2011, the facility also stopped performing surgeries once it was discovered surgical trays were rusted. VA did not provide a clear explanation of how that happened. Surgical booties were left dirty and the cleaning log reflected numerous errors.
By 2012, another inspection found the facility's nurses were not documenting their competency. There was also a "lack of effective nursing leadership" where one nurse committed "egregious acts resulting in death or near-death of patients."
BAD BOSSES MERRY-GO-ROUND
Instead of firing Nelson, VA moved her to a foreign facility in Manila, Philippines. While there, she earned $160,000 and lived like a queen since the average yearly salary there was $2,500 per year.
The Daily Caller came up the "bad bosses merry-go-round" terminology while tracking how VA shuffles bad managers while refusing to fire them.
In her position at Manilla, she managed only 100 people.
Now, she will be leading the most scandal-plagued facility within VA that is a black eye for Secretary McDonald's legacy once he is replaced. His inability to stabilize and clean up that facility will be known as one of his largest failures.
It is always possible that the press has Nelson totally wrong. Who knows? Maybe she was trying to clean up St. Louis when all the problems existed where its clincians used dirty equipment for years.
Either way, we will find out.
Source: https://dailycaller.com/2016/02/24/failed-st-louis-va-chief-got-plush-job-free-house-in-philippines/
PRESS RELEASE – RIMA ANN NELSON APPOINTMENT
VA Desert Pacific Healthcare Network Announces New Phoenix VA Health Care System Director and Chief of Staff

Long Beach, Calif. – The Department of Veterans Affairs announced the appointment of two senior health care leaders to key roles with the Phoenix VA Health Care System, effective October 2, 2016.

Ms. RimaAnn O. Nelson is appointed as the Director of the Phoenix VA Health Care System and Dr. Maureen McCarthy is appointed as the Chief of Staff. Both will oversee the delivery of health care to some 85,000 Veterans who live in the metropolitan Phoenix area and in Show Low, Payson and Globe, Ariz.

They will continue to build on the significant accomplishments of the past two years. In May 2016, PVAHCS completed 95% of appointments within 30 days of a Veteran's preferred date, and 81% within seven days of the Veteran's preferred date. Since December 2015, eight key permanent Service Chiefs were hired as well as 758 new full time employees out of the goal of 800 additional positions that were identified as critical.

"Over the past 2 years, in large part due to the leadership of Deb Amdur and Barbara Fallen, the Phoenix VA Health Care System (PVAHCS) has made irrefutable progress in increasing access to quality care that our Veterans have earned and deserve," said VA Deputy Secretary Sloan Gibson, "Improving services at PVAHCS remains a top priority for VA and I have full confidence Ms. Nelson will provide the sound leadership required to continue to build upon the progress we have made."

Ms. Nelson was previously the Director of the VA Regional Office in Manila, Philippines. She also served as the Medical Center Director for the St. Louis VA Health Care System, which delivered health care to some 55,000 Veterans in Missouri and parts of Illinois. She also served in leadership roles at the Salt Lake City VA Health Care System and had been a VA employee for 14 years.

Ms. Nelson graduated from the University of Utah with undergraduate degrees in Nursing and Community Health Education and a graduate degree in Public Health/Health Services Administration. She has also completed the Senior Executive Fellows Program through Harvard's Kennedy School of Government and Leadership VA.

Dr. Maureen McCarthy comes to Phoenix from the Veterans Health Administration in Central Office serving as the Assistant Deputy Under Secretary for Health — Patient Care Services, where she had a key role in the development of clinical care guidelines and policies. She has 25 years of experience as a VA clinician, and brings her prior experiences as a Chief of Staff, and former Associate Chief of Staff for Education at the Salem, Virginia VA Medical Center.

Dr. McCarthy graduated from the University of Massachusetts Medical School and completed her residency in psychiatry. She is certified by the American Board of Psychiatry and Neurology

The Phoenix VA Health Care System (PVAHCS) is a Joint Commission Accredited, complexity level 1b tertiary care facility serving Veterans in Phoenix, Arizona. PVAHCS maintains outpatient clinics located in: Gilbert, Central Phoenix, Scottsdale, Payson (Contract), Show Low, Globe and Surprise, Ariz. PVAHCS is a teaching hospital, providing a full range of patient care services with state-of-the-art technology and research. Comprehensive health care is provided through primary care, long-term care, and tertiary care in areas of medicine, surgery, psychiatry, physical medicine and rehabilitation, neurology, oncology, dentistry, nutrition, geriatrics and extended care.

###
Source: va-desert-pacific-healthcare-network-announces-new-phoenix-va-health-care-system-director-and-chief-of-staff