Minneapolis VA Caught Red Handed Falsifying Records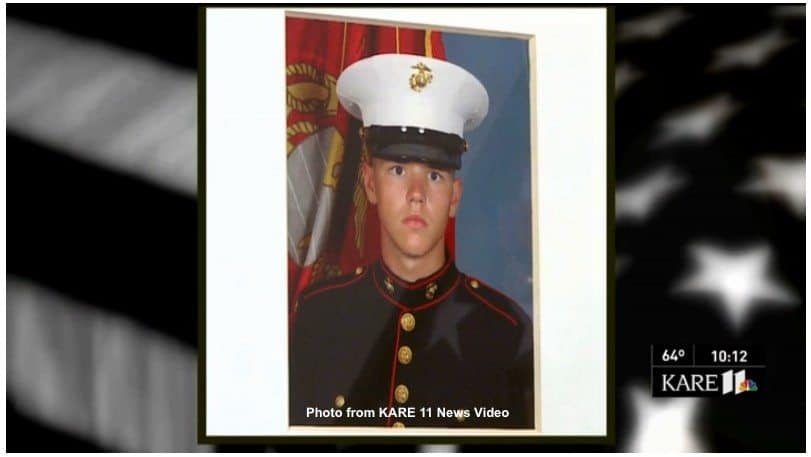 One dead Marine veteran apparently contacted the Minneapolis VA from the grave to cancel and reschedule his appointment for care, the lack of which killed him while on a wait list.
Minnesota Marine Jordan Buisman died on November 26, 2012 while waiting desperately for care to treat his serious seizure disorder at the Minneapolis VA. This seizure condition landed him in the emergency room, and from that point on he waited approximately 40 days before he died. His death certificate read as a cause of death, "Seizure disorder." He was only 25 years old.
Four days after his death, a VA employee wrote in his records that Buisman canceled his appointment and that he requested another one for December 2012. His record specifically read, "Veteran cancelled MSP Neuro," followed by, "pt req apt for fu."
Almost a month later, VA contacted Buisman's mother, Lisa Riley, with a letter confirming a changed appointment for her son. Again, this was almost one month after he died.
His mother cited the letter, "It stated he had an appointment at the VA on December 20 which would have been approximately 70 days" from his initial emergency room visit.
Outraged by VA's fraudulent behavior, Buisman's family hired a national expert in neurology to evaluate the cause of death related to the wait list delay:
Dr. Orrin Devinsky, Professor of Neurology and Director of the Epilepsy Center at New York University, wrote, "It is my medical opinion …that more rapid referral to a neurological would have prevented his death." The doctor went on to say he believes that if Buisman had been seen "more expeditiously" there's a "more than a 50% chance he would be alive now."
KARE 11 covered this story and others in a chain of examples of not only mismanagement but also outright medical record fraud. Veterans with problems related to medical record fraud at this VA may with to seek legal representation immediately.
Read More: https://www.kare11.com/longform/news/investigations/2014/09/22/veterans-administration-records-veteran-rescheduled-appointment-after-death/16049539/