MMQB: Backlog Updates from the Heartland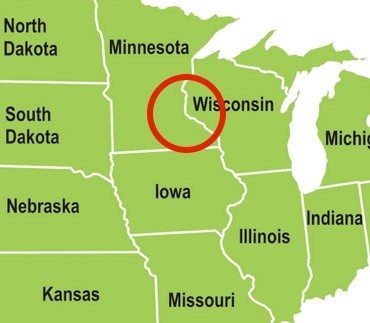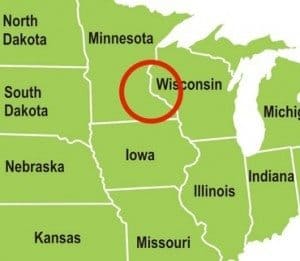 Hi and thanks for checking in for this week's Monday Morning Quarterback. Actually, it's more like Monday Afternoon today.
I'm just returning to the office after studying for the bar and have been fuming pissed at all the headlines I've been reading while studying contracts law.
I plan to touch on some of these here today. My investigation into these matters will unfold over the next six months. Here's my shitlist:
Progress made on disability claims backlog?
Air Force caught shipping cocaine?
Lockheed now owns disability compensation evaluation company?
Statistics on the Backlog
There was a ton of hype before I crawled into my whole regarding the backlog.
Everyone reading this knows there is a problem in VA regarding processing disability claims. The process is slow. The adjudicators make wrongful denials. Veterans die while waiting for their claims. Veterans are unable to get health care as a result.
You know the drill.
Last week I read the following predictable claim by Secretary Eric:
Perhaps Shinseki's biggest challenge is overseeing VA's massive transition to digital record keeping to end the controversial backlog of disability claims. In March of this year, Shinseki says the backlog was 611,000.
"In the last 145 days, 100,000 claims have been processed and the backlog has been reduced," said Shinseki.
To emphasize the commitment to update record-keeping and end the backlog, Shinseki cited the current federal budget.
"President Obama's 2014 budget request, the one that's before Congress today, includes a record-breaking $3.68 billion for IT requirements, reflecting the vital role that IT plays in our daily work," he said.
This quote states everything that is wrong with VA and its mental manipulation of the problem. Without careful reading, perhaps the nation would all assume VA is winning in the backlog battle. We know this is not true.
Take a look at his statement. He points to the high backlog number and follows that with a carefully crafted and confusing follow up. "… 100,000 claims have been processed and the backlog has been reduced."
He fails to state how many backlogged claims were processed. Don't forget that 1.2 million disability claims are filed every year. Processing 100,000 claims in 45 days is pathetic because it means the backlog is actually growing.
Also notice he fails to state the number of "backlog" claims that were actually processed. Smooth one Rick (Shinseki's actual name). His PR team is clearly working its magic.
Secretary Shinseki goes on to point out that all will be fixed if Obama approves another $3 billion in IT… What a crock of shit. That money will go right to government contractors. VA will not actually get IT fixes that work. This is an old hat trick they used back in 2010 when they had $3 billion in IT funding that got pissed away by DoD.
Making matters worse, VA also changed how it reports its workload. The workload is what fellow journalists used to KNOW how bad the backlog was. Instead of fixing it, VA just pulled out some of the calculations to make the backlog look smaller to unsuspecting reporters.
Sad.
Air Force got a Snow Job
The Costa Rica News reported recently that USAF recently flew 24 tones of cocaine into the US.
According to the article, the USAF loaded a C-17 in Costa Rica and flew it into Miami in July. I believe this photograph speaks volumes: C-17 Cocaine.
However, to those who don't believe the US is engaged in trafficking drugs, perhaps the white baggies contain baking soda? For you, maybe the USAF was shipping baking soda to Miami because a bunch of students were building homemade volcanoes…
I do not feel the need to say much more than this following the headlines of our US Marines permitting opium fields in Afghanistan. In fact, we helped them grow opium.
Our country is in a sad state of duplicity against the people. On the one hand our military is fighting for democracy. On the other hand, we use our war machines to actually further the War For Drugs, not against drugs.
Taxpayers are paying for that. I wonder how long God will allow our country to lead given the number of innocents who are harmed by our furtherance of drugs?
Lockheed Makes Disabled Soldiers, Now Fixes Them?
This was the most shocking topic I read while away.
Lockheed Martin purchased a company called QTC Management. QTC is the largest provider of disability evaluations for the government, including VA disability compensation evaluations.
Lockheed, of course, is one of the largest creators of deadly weapons in the world. For me, this purchase has created a conflict. Check out some of their new announcements this year:
Most striking is that its purchase of QTC will allow Lockheed to have direct access to disability data, which includes data on how our weapons cause harm and the long-term impact of that harm.
Oddly, the headline resurfaced in January 2013. However, Lockheed purchased QTC in September 2011. Maybe it's just me, but I found the delayed timing of the formal press release to be striking.
Nonetheless, the cozy relationship between Lockheed, the DoD and now VA should certainly be raising eyebrows. Lockheed will be able to singlehandedly reduce the long-term cost of war by using restrictive techniques to disability assessments.
Over time, veterans can count on poorer quality evaluations resulting in lower disability ratings. This greater trend toward civilian ownership of VA and government wide processes will always result in the taxpayer being double billed and receiving poorer services for the money.