Rumors about VR&E Self-Employment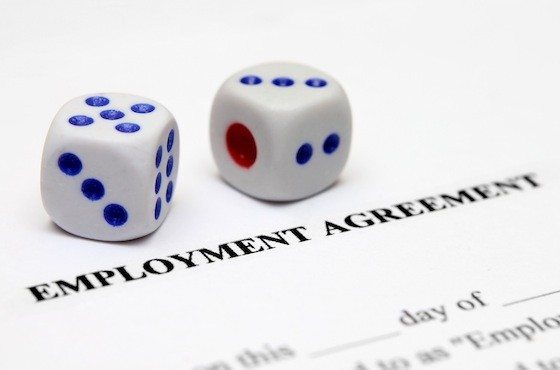 You never know how your first VA Voc Rehab appointment will go, and like a casino, most veterans quickly realize the odds are never in their favor.
When it comes to self-employment, the odds are worse than any other request. Two years ago, it was so bad that DC had to write to all regional offices to tell the counselors to stop randomly denying self-employment because of the additional paperwork involved.
That's right. The additional factor standing between you and your goal of self-employment could merely be a lazy Voc Rehab Counselor. But now, that may not be the only thing.
There is a rumor floating around that VA Voc Rehab is no longer approving self-employment goals for disabled veterans following a secret meeting in DC.
As of yet, Acting Director Margarita Devlin the new VR&E Director Jack Kammerer has not confirmed nor denied the rumor. However, across the country veterans are writing in stating that their regional office VREO's (Vocational Rehabilitation Employment Officer) are no longer approving self-employment.
All we know here is that VREO's went to Washington DC in or around December. Since that time, veterans have been strongly discouraged from requesting self-employment. By strongly I mean they are being specifically warned against doing so.
If true, what is unfortunate for veterans is that a veteran may be unconstitutionally denied their ideal employment options because of bureaucratic game playing. This game playing puts VA in violation of federal statutes that mandate self-employment for veterans for whom this goal is reasonable and feasible. While this likely shocks no one, if true, it shows VA has yet again breached the will of Congress on purpose. It further indicates Congress is unable to require VA to follow the law.
For veterans still seeking self-employment, this means you will need to really hone in on your application and related documentation. If you feel you would benefits from a guide, we have written one here called Voc Rehab Survival Guide for Veterans.
Let me know how your appointment goes whether you need the guide or not. We always appreciate hearing how VA is treating you on your quest to be rehabilitated.
Check out what one veteran wrote me today about her claim. While she was not applying for self-employment, her testimonial indicates the roadblocks a lot of VA Voc Rehab Counselors may throw in your path:
I bought the guide and used it to prepare me for my Voc Rehab interview. I came in prepared and knew exactly what I was entitled to. So when the intake counselor tried to shortchange me, I was able to kindly correct his misinformation. When they tried to downgrade the severity of my condition and thus the available benefits, I was prepared with supporting documentation. When he questioned the feasibility of my education path, I had information about my chosen field, the required training, and my aptitude for it. When he doubted whether I would be accepted to a college (seriously?!) I was prepared with an acceptance letter to the best college in the area with an academic merit scholarship reducing my tuition by 50% for the full duration of my education there. Once he knew that I knew the game, I was enrolled and on my way to getting my degree and a job that I want and that will work with my physical limitations. If I hadn't read this guide, I wouldn't be where I am today.