MMQB – Did VA Contractor Sterling Medial Rip Off VA By 33 Percent?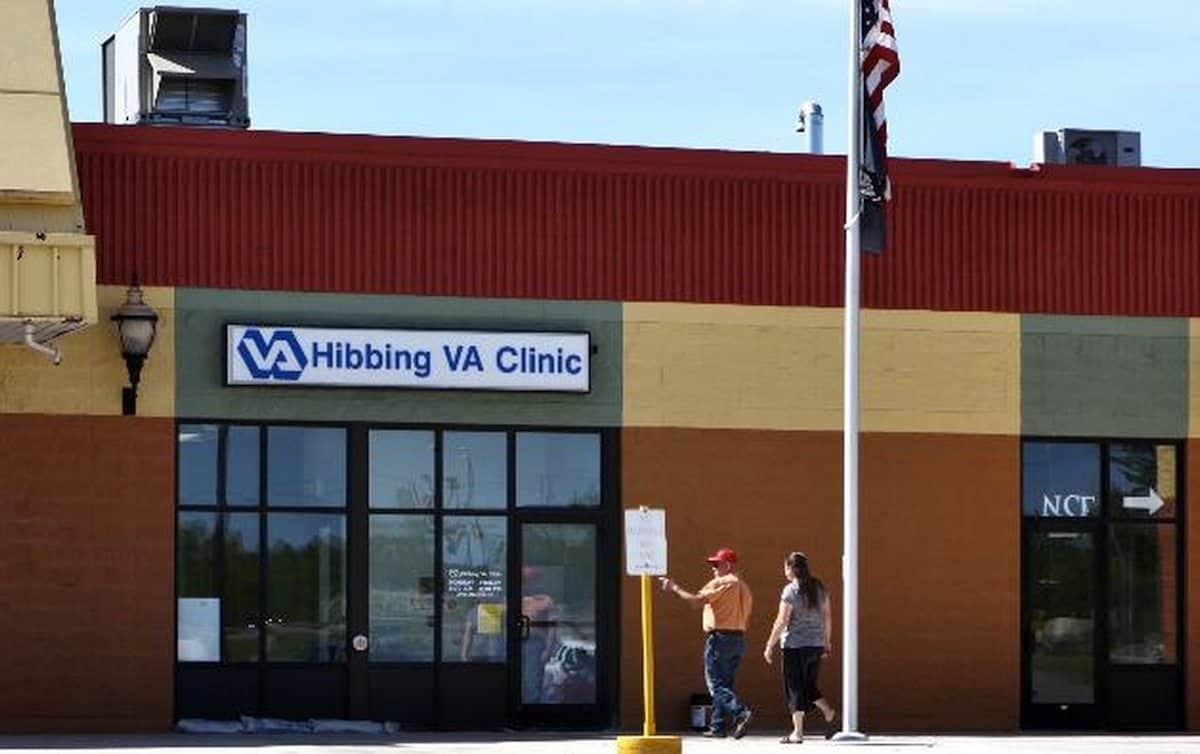 Sterling Medical, a leading contractor for VA health care, was linked last week to a wait list scandal in Hibbing, Minn., in the equivalent of a multi-million dollar scam if true.
According to the Star Tribune, VA employees were instructed to manipulate wait list times and to reduce clinic visits by approximately 33%. All the while, Sterling allegedly did not reduce its reimbursement rate from VA. This potential fraud would have ripped off taxpayers for millions by withhold legally required health care.
VA investigators refused to evaluate the full spectrum of allegations by focusing on only current issues and not past manipulations. Of course, VA found nothing. Are you still surprised that VA continues to cover up for its employees or government contractors?
Welcome to this edition of Monday Morning Quarterback (MMQB) for Veterans. I am your host, Benjamin Krause, creator of the DisabledVeterans.org community. This is the number one place of unadulterated veteran centric news, analysis and benefits strategy on the web. MMQB is where I hit on news from the weekend and talk about upcoming news this week.
Here is what we will cover in brief today:
•

Sterling Medical Linked In Wait List Scandal

•

VA finally fires embattled Pittsburgh director

•

Montana VA still has long wait times?

•

VA Settles $250,000 Whistleblower Wrongful Termination

•

Why Negative Press On Veterans Disability
STERLING MEDICAL LINKED IN WAIT LIST SCANDAL
Hibbing, MN residents working at the local VA health care center came forward with allegations they were involved in yet another wait list scandal involving government contractor Sterling Medical.
Six employees claimed they were told to manipulate records by the government contractor.  Sterling Medical provided management services for the facility. The company mandated schedulers reduce patient appointment times by 33%, while the company did not apparently reduce its $62 per veteran reimbursement fee from VA. Keep in mind this does not include any other payments from VA.
But based on this theory, for every 1000 appointments, Sterling earned $62,000. Around $20,000 of that money was more than what the company earned not to mention that cost of the harm caused by scamming VA out of the health care veterans are legally entitled to receive.
Playing semantics, VA did an evaluation. They reported the evaluation came back negative. But the crafty VA investigators only asked employees if they currently were using manipulative tactics. They did not ask if manipulative tactics were ever used. Thus they evaded doing a real investigation, since real investigations investigate wronging versus playing word games.
According to the Star Tribune:
One former clerk, Bobbi Jo VonAlman, said she was ordered to change the schedule despite her protests.

"You went back and remade the appointment to make it look like it was within 14 days," she said. "They said there was nothing wrong with it. They just wanted to make their numbers look good."

When one clerk protested to an interim manager, the employees said, the manager contacted higher-ups in Sterling and reported back that the practice was to continue.

"We knew the VA rules, we knew what we weren't supposed to do," a former nurse said. "So when we were told to do something and when we questioned them we were told, 'Just do it.' "

VonAlman, the former clerk, said she e-mailed a former manager at the Hibbing clinic after seeing the initial news reports this spring on the VA's scheduling scandal.

"I said, 'This is exactly what we were doing. Changing those desired dates,' " VonAlman said. "The manager said, 'I better watch the news.' "
Like I said, VA decided to not fully evaluate the allegations of manipulations, not even by half. So what exactly are VA investigators trying to cover up?
Read More: https://www.startribune.com/lifestyle/health/282830791.html
VA FINALLY FIRES EMBATTLED PITTSBURGH DIRECTOR
VA finally fired the VA director fingered in the total screw up over the Legionnaire's disease outbreak that killed numerous veterans in February 2011.
VA attempted to cover up the totality of the scandal to the public and Congress. After the firing (or possibly forced retirement), VA now claims the firing "underscores the VA's commitment to hold leaders accountable and get veterans the care they need."
If you buy this, I have ocean front property in Arizona you should buy.
My thoughts are more in line with those of Rep. Jeff Miller, "Given that Wolf's firing comes two years after the VA Pittsburgh Healthcare System Legionnaires' disease outbreak ended, it's obvious VA had no interest in holding her accountable initially and was only driven to this point after intense congressional and media scrutiny."
Read More: https://www.bostonglobe.com/news/nation/2014/11/14/fires-pittsburgh-hospital-network-director/m3o6Gz6Qxdm31Km6D6zyHI/story.html
MONTANA VA WAIT TIMES NOW LONGER?
Reports last week show Montana veterans wait 69 days on average for their first appointment with a primary care provider. This is up from 48 days reported in June.
Acting Director Johnny Ginnity told Associated Press that he thought the claims were exaggerated.
He claims the allegations do not count walk-in patients and appointment reschedules. However, Ginnity said Montana VA did increase staff sizes by another 150 personnel. He hopes they will decrease the wait list.
Read More: https://newsok.com/va-data-shows-long-wait-times-persist-in-montana/article/feed/759577
VA SETTLES $250,000 WHISTLEBLOWER WRONGFUL TERMINATION
In Flint, Michigan, the Department of Veterans Affairs paid $250k to settle wrongful termination lawsuit. Renee Verbeke was terminated after becoming a whistleblower. VA executives likely were accused of retaliating against Verbeke once she leveled allegations against bad actors within the agency.
Good for her – VA will need to pay up for all the harm caused to the careers of all the whistleblowers who helped expose VA wrongdoing.
Read More: https://www.minbcnews.com/news/story.aspx?id=1123194
WHY NEGATIVE PRESS ON VETERANS DISABILITY
Over the weekend, a member in our Facebook Group, Disabled Veterans – Chapter 31 Voc Rehab circulated an article claiming the VA disability system has strayed far from its "official purpose":
Disability system for veterans strays far from its official purpose
The journalist in this article based his determination of "official purpose" on VA's own stated paraphrase of the intent of Congress. This VA paraphrase states:
"Public Law No. 65-90 called for a disabilities rating schedule based on average impairment of the veteran's earnings capacity and compensation for service-connected aggravation of a condition that existed prior to military service. The ratings under the new schedule were to be based on average impairments of earning capacity in civilian occupations, not on the earnings capacity in each individual case. For disabled individuals who could overcome their handicap, the disability rating would not be reduced." VA Disability Compensation Program Legislative History, 2004.
This citation does not state the "official purpose" of the disability compensation program. Based on semantics alone, this citation does not reveal any purpose of the disability system. It merely interprets the way the disability schedule was created. Plus, it is a paraphrase.
Who really knows that it says unless we read the primary source document which is hard to find?
Beyond this, Public Law 65-90 was not written when VA was VA. In fact, it was written when VA was known as the Bureau of War Risk Insurance. The laws were rewritten in their totality under President Franklin Roosevelt in the 1930's. Disability used to be called Pension and had many different ideas behind what was compensable.
Recent anti-disabled veteran slanted press has me wondering why? Aside from the obvious reality that some people do not want the country pay for its obligations, there may be more to the story.
Numbers from the Center for Disease Control and Prevention (CDC) indicate one in five Americans is affected by disabilities. Some disabilities are from birth. Other Americans are disabled from other sources.
Science detecting disabilities has increased in fidelity over the past twenty years, and my bet is insurance companies, DoD and VA are all fighting to discover ways to avoid paying up. With huge public relations budgets, it would not surprise me one bit if individuals in any of those camps pay out big money to evade accountability to those in the press to bitter public sentiment against the disabled.
At its root, the position on benefits in this LA Times piece basically implies we should pit those injured doing dangerous things not on the battlefield against those injured doing dangerous things on the battlefield. If taken to the logical conclusion, the argument implies veterans supporting battlefield operations should not get disability benefits – or at least not the same ones.
This position is completely ridiculous in light of modern laws. Practically all employees in the US get some form of disability insurance. Why should veterans not get the same protection in the form of disability benefits from VA?
This position articulated by LA Times is another attack in favor of treating veterans as second-class citizens – these citizens should not expect disability insurance like other workers in the United States.
By bifurcating veterans into combat and noncombat injured, those who stand to gain by cutting disability benefit payouts seem most likely to be the biggest winners by cutting payouts. And, they stand to accomplish this goal in part by continuing to recycle this same crappy rhetorical argument.
Recycling may be good for America when it comes to materials like glass or aluminum, but it is dangerous when it comes to veteran issues and failed policy attacks.
But moving forward, we need to be on guard against negative press. Look to the facts purported by the press and be sure to think through the obvious question, "Why on earth was this published?"
Here are some recent veteran centric articles written by the reporter of the above referenced critique, Alan Zarembo:
Read More:
Upcoming Congressional Hearings
House Committee on Veterans Affairs
NOV 18, 2014
VA's Longstanding Information Security Weaknesses Continue to Allow Extensive Data Manipulation
NOV 19, 2014
The Role of the State Approving Agencies in Ensuring Quality Education Programs for Veterans
NOV 19, 2014
Legislative Hearing on H.R. 4720, H.R. 4887, H.R. 4977, H.R. 5059, H.R. 5475, H.R. 5484
NOV 20, 2014
Filipino Veterans Equity Compensation Fund: Inquiry into the Adequacy of Process in Verifying Eligibility
Senate Committee on Veterans Affairs
NOV 19, 2014