MMQB: Were Phoenix VA Officials a real life Death Panel?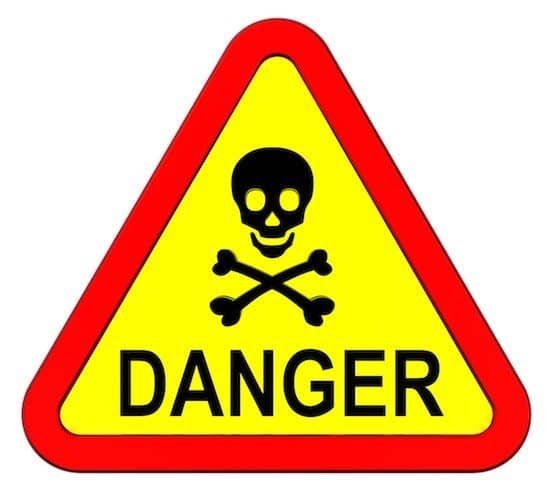 While the media is only focusing on the secret list, it is time to ask whether or not those who created that list were, in practice, a death panel.
We know the secret list, in itself, was not a death panel – it was a secret scheduling list with names on it. However, I believe we need to evaluate if the unelected bureaucrats who directed the creation of the list may be a constructive death panel.
Veterans were waiting 6 to 21 months for appointments, depending on circumstances and criteria that is as of yet unclear. If VA engaged in an illegal scheme that rationed health care, the Phoenix VAMC likely then had a death panel, at least unofficially.
In light of the number of scandals across VA for similar activities, the question needs to be asked, not just at Phoenix VAMC but across the country.
We will get into this discussion and more during this Monday Morning Quarterback for Veterans. I am your host, Benjamin Krause, creator of DisabledVeterans.org.
Here are the topics we will cover:
Summary of what happened in Phoenix VAMC
Definition of a death panel
Did VA Phoenix have a death panel?
Official response from Phoenix VAMC
Official response from VA Central Office
House Committee Hearings
What happened at the Phoenix VA Health Care System
We know through numerous sources that Phoenix VA had a scandal going as high as the head of the VAMC. Officials at the VA created an elaborate scheme to hide between 1,400 to 1,600 veterans from its official appointment list.
While waiting, many urgent health care matters were allowed to go unchecked causing many veterans to die. Dr. Sam Foote, a long time VA employee, was the primary whistleblower in the case.
According to Dr. Foote, "The scheme was deliberately put in place to avoid the VA's own internal rules." Dr. Foote said VA officials instructed staff to bypass the primary computer systems to avoid creating an official record when veterans sought appointments. They would take a screen shot of the information entered into the computer, print it, and delete that electronic record.
The information on the screen shot printout was then entered into a secret software database outside VA's primary database. Once an opening for a veteran's appointment came within the 14-day window, Phoenix VAMC staff would then move the record from the secret database into the normal VA system.
Here is what this means in function to a well paid VA director and related officials. The effect of the illegal scheme was VA officials could keep costs down while meeting targets for appointments. As a result, they would still get bonuses for high performance even though veterans were not getting appointments in a timely manner. The lack of appointments also allowed them to keep costs down because VA officials would not need to keep staff numbers at appropriate levels.
Reports claim a core group of high-level individuals were at the center of the scandal. In order to pull off such a scheme, the director, heads of health care, heads of IT, and numerous others at high levels may have been involved or at least had knowledge of the activity. The elaborate nature of the scheme and how it integrated with VA's Aspire database system suggests involvement from numerous high-level officials and regular staff.
What has not been disclosed is how VA's secret database and secret list would allocate appointments within the scheduling system. Since veterans were waiting 6 to 21 months, it suggests that some internal criteria were in place.
Officials may have used certain metrics to allocate appointments based on particular criteria ahead of other veterans. For example, veterans needing obvious procedures may have been put ahead of veterans with terminal conditions or less obvious ailments. Effectively, this is a form of rationing health care rather than providing care when needed.
Or, the illegal scheme could have merely been a first-in, first-out kind of system. This would mean a veteran coming in for an appointment in September would merely be pushed off until the next appointment available opening months later. However, they would still wind up in the secret list.
By using either technique, VA officials made their performance levels look better. This obviously impacted bonuses and other benefits. It also resulted in veterans not getting health care in a reasonable amount of time, and in some veteran dying.
Read More: CNN AC 360
Fatal wait: Veterans languish and die on a VA hospital's secret list
"Death Panel" aka Independent Payment Advisory Panel defined
To get at this, we need to have a commonly excepted definition.
Our Definition: A death panel is a group of unelected bureaucrats who decide who would get what care when. It means the patient has little to know control over the process. It also implies that some people will not get care at all times, which means the care is rationed by a group of unelected bureaucrats. Rationing could result in death at times.
According to The Hill, when the Affordable Care Act (ACA) was proposed, there was a lot of hype about the Act having a provision for a death panel. Sarah Palin and other Republicans then coined the term, in 2009.
The correct term for these cost-cutting boards is Independent Payment Advisory Board (IPAB), and they came back into the public conversation last year.
Back in 2009, Palin was called a liar when she highlighted the issue, but later investigations suggested certain provisions of the cost-cutting board in the ACA could hypothetically result in rationed care, which could lead to death.
"Though I was called a liar for calling it like it is, many of these accusers finally saw that ObamaCare did in fact create a panel of faceless bureaucrats who have the power to make life and death decisions about healthcare funding," Palin wrote on Facebook.
Howard Dean, a former presidential candidate and medical doctor, later confirmed Palin's claim in an op-ed. There, Dean argued that the IPAB would result in health care under Medicare being rationed.
True or not true, it seems like a relevant question to pose to the issue here of secret lists and veterans having health care withheld from them. Rationed health care does result in deaths, as we know from VA Medical Centers across the country. The question here is was the rationing intentional?
Did a death panel create the secret list?
The secret list was not a death panel. It was a scheduling list that did result in the death of many veterans. The criteria for the list was created by a group of bureaucrats who in turn had their staff implement the list.
The bureaucrats clearly rationed the health care to keep costs down while allowing them to collect bonuses. Since the rationed health care created by this group did kill veterans, it seems like a small leap to conclude VA did have a death panel.
The conclusion of the VA OIG investigation will hopefully shed some light on the criteria used by those VA officials. If they rationed health care in a deliberated way that was more deliberate than a first-in, first-out scheme, I think we know the answer.
However, if it was merely a callous and outrageous first-in, first-out appointment system, then officials in charge were just a bunch of criminals.
Here are VA's official statements on the matter.
Official Response of Phoenix VA Health Care System
The Phoenix VA Health Care System is committed to delivering the highest quality care to Veterans. We have conducted robust internal reviews since these allegations surfaced and welcome the results from the Office of Inspector General's review. We take these allegations seriously.

We acknowledge Phoenix VA Health Care System has had longstanding issues with Veterans accessing care and have taken numerous actions to meet demand, while we continue to serve more Veterans and enhance our services . To ensure new Veterans waiting for appointments are managed appropriately, we maintain an Electronic Wait List (EWL) in accordance with the national VHA Scheduling Directive.

The ability of new and established patients to get more timely care has showed significant improvement in the last two years, which is attributable to increased budget, staffing, efficiency and infrastructure. We continue to make improvements to further reduce wait times for Veterans. Veterans who have concerns about their care, should call the Patient Advocate at 602-277-5551, ext. 6171 or 6172.

Phoenix VA Health Care System cares deeply for every Veteran we are privileged to serve. As we continue to improve, we focus our work on Veterans to keep true to VA's mission.
Official Response of VA Central
VA Statement on Allegations Regarding the Phoenix VA Health Care System

WASHINGTON – The Department of Veterans Affairs (VA) cares deeply for every Veteran we are privileged to serve, and we are committed to delivering the highest quality care.  We take any allegations about patient care or employee misconduct very seriously, which is why the Department invited the independent VA Office of the Inspector General (OIG) to complete a comprehensive review at the Phoenix VA Health Care System as quickly as possible. VA also sent a team of clinical experts to Phoenix to review appointment scheduling procedures at that facility and the existence of any delays in care.

VA believes it is important to allow the Inspector General's independent, objective review to proceed.  We trust that the Inspector General will complete that comprehensive review as quickly as possible.  These allegations, if true, are absolutely unacceptable and if the Inspector General's investigation substantiates these claims, VA will take swift and appropriate action.

Veterans deserve to have full faith in their VA health care.  VA facilities are committed to transparency and undergo multiple external, independent reviews every year to ensure its safety and quality.  We appreciate the continued hard work and dedication of our employees and of the community stakeholders we work with every day in our service to Veterans.

#   #   #
Upcoming House Committee Hearings
Defining and Improving Success for Student Veterans
Subcommittee on Economic Opportunity (EO) | 334 Cannon House Office Building Washington, DC | May 8, 2014 10:00am