MMQB: Scandal Grows, VA Scandal Coverage takes the Red Pill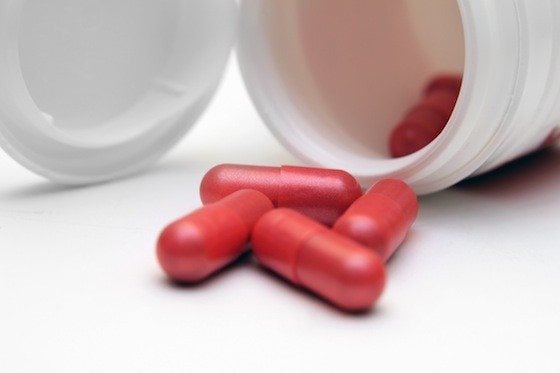 Veterans to CNN: "You take the red pill – you stay in Wonderland and I show you how deep the rabbit-hole goes." CNN has taken the red pill in its coverage of this growing VA scandal, which has spread to Texas.
That is my favorite quote from the cult classic Matrix. It typifies much of the "go back to sleep" mentality of many Americans when it comes to our wars and their veterans. The blue pill puts you back to sleep as if nothing happens. The red pill is a whole other story entirely.
Usually, it seems like America takes the blue pill, ignore the wars, and blow off the damage the wars cause when the troops come home. This includes ignoring VA scandal coverage and all things in between.
That is why many news outlets are no longer covering VA scandals. Instead, they are focusing on immigration. I have heard this from enough reporters to know the tide is soon turning from pro-veteran to "what is a veteran?".
There is lot of enthusiasm during holidays for vets, but the rest of the year, Kim Kardashian and Beyoncé steal the show. Still, I am excited to announce that veterans finally have a mainstream media outlet that has opted for the red pill, at least for now.
Thanks to CNN, the American public is now coming face to face with the deadly policies that have killed veterans for years. Veterans have literally been dying while VA points main stream media outlets to and fro without truly addressing the core of the issue – that VA staff have been cooking the books.
On this note, I have one question. If VA is cooking the books in health care, just what do you think they have been doing in disability compensation?
If I were a betting man, I would say it is safe to say VA is doing similar for downgrading TBI claims and other compensation.
Hi and welcome to another edition of Monday Morning Quarterback for Veterans. I am your host, Benjamin Krause, creator of DisabledVeterans.org. This is the number one source on the web for analysis of veteran policy and news, not to mention tips on how to get the veterans benefits you deserve.
This week we will cover updates on the VA health care scandal, along with some other information. Here are our topics today:
Quick facts on VA Health Care scandal
Waitlist scandal confirmed – a "how to cook books" email leaked
DAV scandal response "disappointing"
VA caught in potential compensation downgrading scheme
Quick facts on VA Health Care delay scandal
DAV waited 3 weeks to address VA scandal publicly
San Antonio VA cooking books on wait times
VA email contains "how to" for cooking books
Boehner says not ready to oust Shinseki
Shinseki orders face to face audit of all clinics
The "how to cook books" guide from Cheyenne VA
CNN added another layer to the wait list scandal at VA by circulating yet another email, this time from the Cheyenne VA. That email, allegedly from a VA employee, verifies that VA staff were required to game the system.
"Yes, it is gaming the system a bit. But you have to know the rules of the game you are playing, and when we exceed the 14-day measure, the front office gets very upset, which doesn't help us. Let me know if this doesn't make sense."
VA Secretary Shinseki learned of the authorship of the email and put that employee on paid leave last week after it was leaded. CNN reported that the email's author was a VA nurse instructing other employees on the ways VA cooks the books in scheduling. Its purpose was to help other VA employees learn how to cook their own books.
A former Navy Chief Hospital Corpsman, Lisa Lee, says she is the one who leaked the email to CNN.
"We were sat down by our supervisor … and he showed us exactly how to schedule so it looked like it was within that 14-day period," Lee told CNN. "They would keep track of schedulers who were complying and getting 100 percent of that 14 day(s) and those of us who were not."
The email in question outlined numerous ways scheduling staffers could manipulate the scheduling system to zero out the wait times. These manipulations would hide the fact that the veteran was actually waiting for months instead of the mandated 14 days.
On Thursday, another VA employee from the San Antonio VA claimed the agency there was cooking the books, as well. In San Antonio, VA managers allegedly encouraged staff members to hide appointment delays through a variety of manipulations like those at the other VA's.
Read More: https://www.cnn.com/2014/05/09/us/va-scandal-cheyenne/
DAV scandal response out of touch with veterans
Last week, DAV gave what many veterans believe was an out of touch response to the health care crisis now coming to a full on boil.
On May 7, 2014, DAV head Garry Augustine finally provided DAV's response to the crisis that is affecting veterans across the country. In Augustine's defense, other veteran organizations have also been slow off the starting line following CNN's announcement a few weeks ago.
Aside from the delay, I was disappointed by DAV's apparent toting of the party line as to how VA Secretary Shinseki should respond. American Legion said the VA head should resign. Meanwhile, DAV's Augustine stated the VA Secretary merely needs to provide answers quickly and to ensure accountability.
I am calling on VA Secretary Eric Shinseki to answer not just the public allegations but also some fundamental questions about the entire VA health care system.

The Secretary must quickly, comprehensively and publicly answer a number of questions that are necessary to give us, all veterans and the American public confidence that the VA health care system can and will provide safe, high-quality care at every facility in the nation.
Yet, veterans are beyond the point of mere talk.
Action must be taken to restore confidence in the system to include criminal prosecutions. It is time for Shinseki to either step down or fire droves of VA managers followed by numerous criminal investigations for wrongful death.
Should all veteran organizations be taking the same stance as American Legion?
Read More: https://www.dav.org/learn-more/news/2014/statement-garry-j-augustine/
New scandal over TBI downgrading scheme verified
Missoula veteran Charles Gatlin cried foul after his traumatic brain injury was downgraded following a questionable VA examination.
Former Army Captain Charles Gatlin was evaluated and retired from the US Army following a traumatic brain injury (TBI). At that time, in 2007, Army psychologists concluded Gatlin's TBI had stabilized and would not improve.
In 2011, when it came time for VA to evaluate Gatlin in Montana, the agency used an unqualified psychologist to assess the severity of the impact of his injury. The agency allowed a psychologist to perform assessments created only for neuropsychologist to perform called the RBANS. VA adjudicators then disregarded qualified Army opinions in favor of the unqualified VA psychologist.
"They're intentionally and systematically downgrading ratings across the board," said Gatlin. "They're arguing PTSD all the time. They're arguing medical literature that's not proven and finding the most convenient one and using it."
VA psychologist Robert Bateen evaluated Gatlin with a battery of tests that were inappropriate. The Montana Board of Psychology concluded Robert Bateen caused an "unreasonable risk of mental harm and financial loss by using the incorrect panel of tools to assess the residuals of his traumatic brain injury."
We will be watching this story unfold. Let us know if you experienced a similar problem with VA downgrading your traumatic brain injury.
Read More: https://missoulian.com/news/local/veteran-files-grievance-alleges-va-psychologist-practiced-outside-scope-of/article_10375b26-d8ab-11e3-a6c8-0019bb2963f4.html
Upcoming Congressional Hearings
Senate Committee on Veterans Affairs
State of VA Health Care: 5/15/14, 10:00 AM
House Committee on Veterans Affairs
Evaluating Federal and Community Efforts to Eliminate Veteran Homelessness: 5/20/14, 10:00 AM
Exploring Jobs for Veterans in the Energy Sector: 5/20/14, 2:00 PM