VA Ranks Second To Last In Employee Satisfaction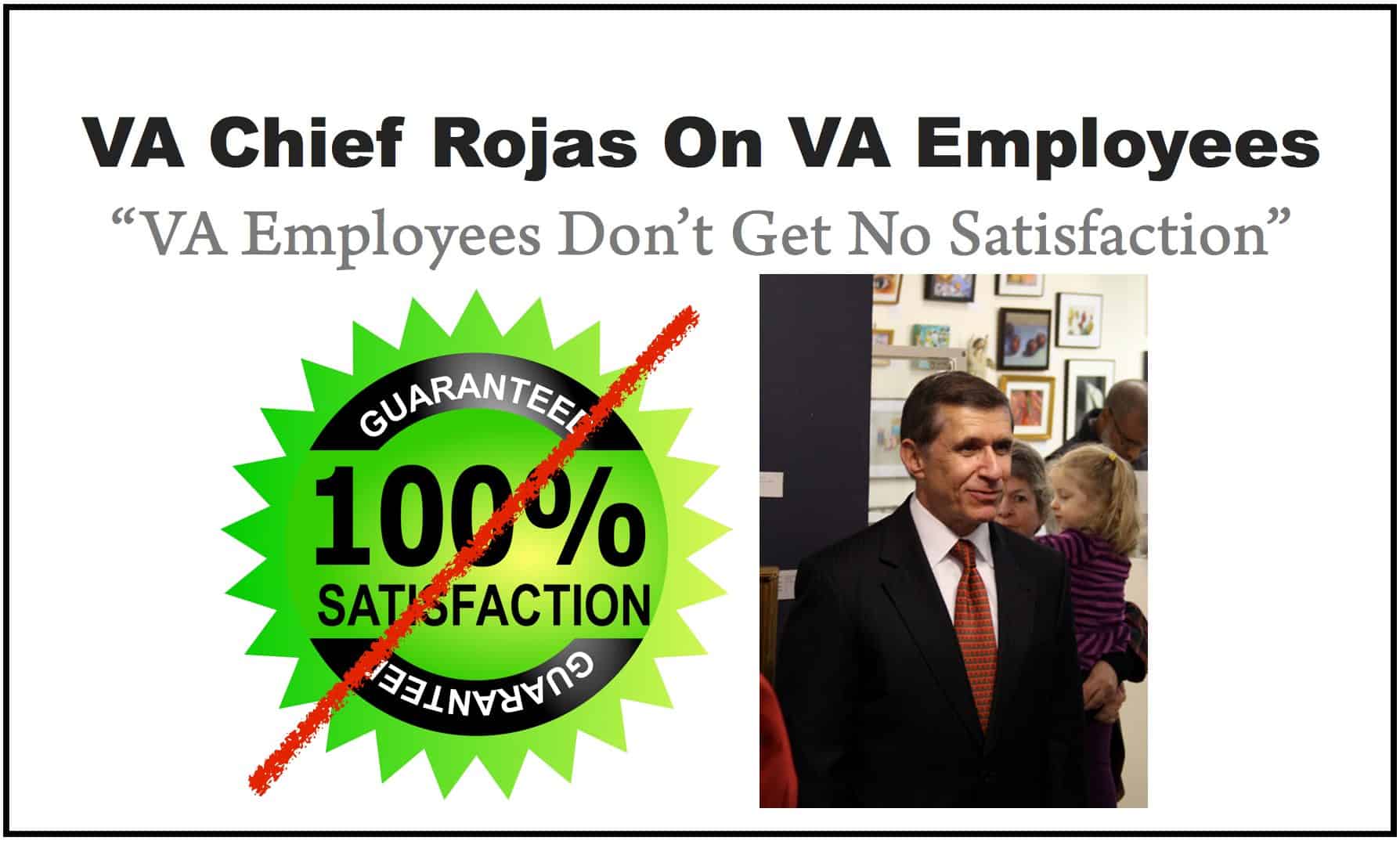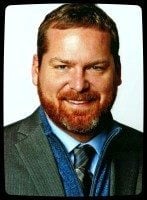 Congrats, VA is almost best at being the worst place to work in the entire Federal government when it comes to employee satisfaction according to an insider email.
In that email, Chief of Staff Jose Rojas admitted VA employees ranked the agency 18th among 19 large government agencies recently surveyed on employee satisfaction.
The agency is down from 13th last year, which was taken before the wait list scandal. Rojas' email is based on the Federal Employee Viewpoint Survey (FEVS) and All Employee Survey (AES).
Not only are veteran afraid to get health care from VA; VA employees hate their jobs. Great, veterans will never get a square deal at this rate due to the negative perceptions.
Here is an insider email from one of my sources. Do private sector employees need this level of prodding to build "great places to work"? Or, is VA eternally doomed to suck?
As you will note from the below email, I was joking about "VA Employees Don't Get No Satisfaction" in the meme above. VA would never say something so transparent and true.
A Message To All Employees: Building a Great Workplace
Every year, we solicit your thoughts and perceptions about what it's like to work at the Department of Veterans Affairs (VA) through two surveys: the Office of Personnel Management's Federal Employee Viewpoint Survey (FEVS) and VA's All Employee Survey (AES). The feedback you provide is incredibly valuable.
The Best Places to Work in the Federal Government rankings, based on the FEVS results, have been released today. This year, VA is ranked 18 among the 19 large Government agencies, down from 13th place in 2013. These results offer us a unique opportunity to determine what is working at VA, and what we need to do to improve service for Veterans.
This survey was conducted at a time when the Department was facing serious challenges. While the intense scrutiny experienced by our hardworking employees during this period understandably impacted morale, your dedication to serving Veterans remains strong. VA employees, as a whole, say that we like the work we do, and that we are willing to put in extra effort to get a job done when needed. Employees believe that we work in supportive 'learning environments' where we feel safe talking to our supervisors about work-related problems, and receive supervisory support to balance work and family needs.
The data also show that there are areas where VA can improve, and with your help, we have already come a long way. We have taken these issues seriously; recognize what needs to improve, and now we must work to effect meaningful change.
A component of our next steps on the road to rebuilding trust with the Nation's Veterans is the MyVA initiative to reorganize around Veterans needs. Our teams have talked to over 2,000 employees to get input about what things can help make it easier for you to serve Veterans. Employees are also sharing their ideas and suggestions through the new intranet web tool, the MyVA Idea House.
I want to make sure everyone has a chance to be involved in building a better VA. While the work of the MyVA Task Force is helping us with major initiatives and infrastructure changes, I am counting on everyone to make changes to our daily work life to help VA better serve Veterans.
Thank you for your participation in the surveys and for the important work you are doing to serve America's Veterans.
Best regards,
Jose D. Riojas
Chief of Staff