MMQB: VA Should Eradicate The Wait List, Not Religion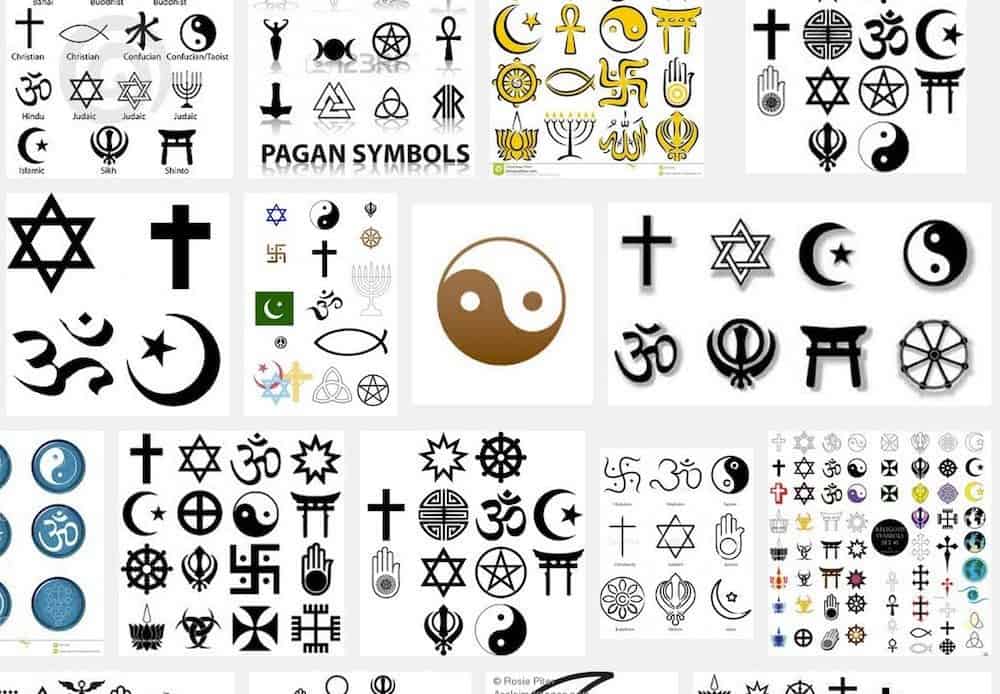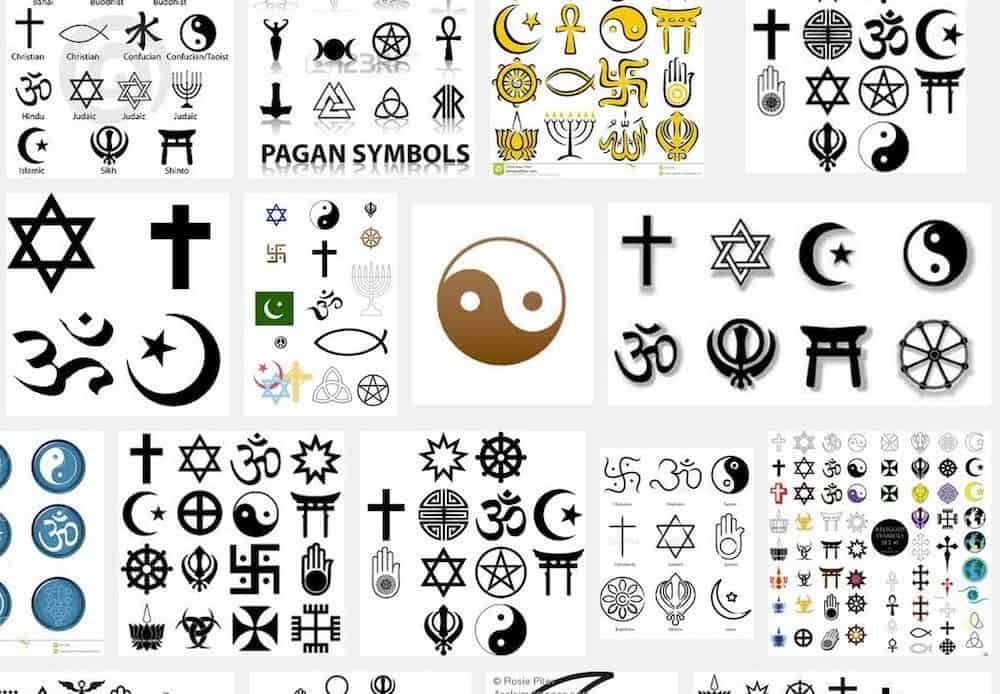 In another perverse example of distorted priorities, there is a new focus at VA headquarters on 810 Vermont Ave. Now, VA will not only eradicate the wait list, it will also eradicate religious symbols with renewed focus across the country.
In response to reports from Veterans Affairs chapels across the country, DC lawmakers sent off a letter of inquiry to Veterans Affairs (VA) for answers. We as Americans are coming to a crossroad regarding religion and apparently VA is as well. Our culture and its military are diverse. How should we handle it? Should we hide our respective faiths and keep them private?
While the Army is going one way by allowing Muslim soldiers to wear turbans, VA is going the opposite direction by removing faith specific symbols. Rather than embracing diversity, VA chose to instead literally cover up all religious symbols, such as crucifixes, versus the other option – to be inclusive of all faiths and their respective symbols.
In light of the current scandals, I think all veterans need as much prayer, thoughtfulness, and kind wishes as possible to beat back the criminal treatment of veterans nationwide. Perhaps openly displayed symbols would serve as a reminder to some of the criminals working at VA that there is a higher power? In my mind, the matter of faith should be open and certainly not covered up should the individual choose to do so.
We will cover this and more in this Monday Morning Quarterback for Veterans (MMQB). Hi and welcome to this MMQB. I am your host, Benjamin Krause, creator of DisabledVeterans.org. This is the leading source online for veterans benefits news, using new cyber advocacy tools to help reach veterans anywhere, anytime.
This week we will cover:
VA's attack on religious symbols
Nepotism  at contract manipulation in VA Memorial Affairs
CBO: Bill to extend VA care would cost $35 billion
Noteworthy news from last week
Upcoming Congressional hearings
Current Veterans Affairs News
VA should eradicate Wait Times, not religious symbols
If VA officials have their way, VA chapels will be devoid of religious symbols when no one is using the facility. According to an inquiry to the agency, in a misguided effort to encourage inclusion and religious neutrality, VA ironically intends to remove all expressions of religion from its chapels.
"The purported rationale for this policy is to facilitate efforts within the VA to uphold and protect the religious freedom rights of all individuals seeking to use its chapels for worship, meditation, or reflection."
More than 20 lawmakers recently filed a formal inquiry with Veterans Affairs Secretary Sloan Gibson seeking answers to questions about the policy and how it was created. It is called VHA Handbook 1111.02: Spiritual and Pastoral Care Procedures.
I have a simple solution to VA's current fetish to eliminate religious symbols from chapels across the nation.
When there are Muslims present, have Muslim symbols in view. When Jews are present, have Jewish symbols out. When Christians are present, have Christian symbols present. When atheists are present, remove the symbols. When all are present, have all symbols present. However, covering up symbols will serve to eradicate religion, not ensure inclusion of anyone with faith.
Instead of embracing all, VA has chosen to embrace none. It has sought to remove symbols including crucifixes from view in facilities while veterans suffer from a lack of timely health care and benefits. Clearly the goal is nothing more than an example of poor prioritization of VA resources at a time when the nation needs to focus on keeping its veterans from being killed by VA malpractice.
More deeply, they can say what they want. In my mind, by removing faith symbols, VA is embracing humanist secularism rather than the diversity of its veteran population.
Read More: https://www.cleveland.com/open/index.ssf/2014/07/the_new_veterans_administratio.html
More VA nepotism and manipulation in contracting
Agency watchdog VA OIG published a redacted report last week detailing favoritism, contract steering, and related illegal behavior by former VA Memorial Services chief Steve Muro prior to his retirement.
The report summary said:
We concluded that Mr. Steve Muro, former (retired) Under Secretary for Memorial Affairs, NCA, VACO, engaged in a prohibited personnel practice when he created a position within NCA and preselected an employee, who was also a friend, for that position. Over a 3-year period of time, the employee planned to retire several times, but when retention incentives and quality step increases (QSI) no longer enticed him to remain, Mr. Muro created a promotional opportunity which raised the employee's salary by approximately $10,000 annually, thereby increasing the employee's retirement annuity by about $400 each month.

We further found that Mr. Muro engaged in preferential treatment of an NCA contractor, Ms. Patricia Noonan, President of Noonan & Associates, when he developed a less-than­ arm's-length relationship with her; when he continued to communicate with her via email and telephone after being given guidance to cease those communications; misused his title when he gave her an unfair competitive advantage by providing her a letter of recommendation, which she used to procure additional NCA contracts; and when he improperly supported her in her efforts to obtain additional VA contracts. Further, he gave preference to select NCA employees seeking advancement when he reviewed and edited resumes they initially sent to Ms. Noonan for her review, which she forwarded to Mr. Muro for his input.

We also found that NCA improperly gave Ms. Noonan sole-source contracts to provide one-to-one services to NCA employees promoted or seeking promotion. NCA's Head of Contracting Activity (HCA) told us that the contracts were established to assist NCA employees in their professional development; however, we found this type of training is readily available through VA's Learning University (VALU). NCA paid Ms. Noonan $250/hour for each contract, which included her meeting with the employee, observing that employee do a presentation, providing feedback, and doing telephone counseling, as well as helping the employee write their individual development plan (IDP).
Read More: https://www.washingtonpost.com/blogs/federal-eye/wp/2014/07/18/vas-former-cemetery-chief-hired-friend-and-hooked-up-contractor-report-says/
CBO: Community health care VHA 'fix' too expensive
The CBO determined the cost of new proposals to open up community fee services for veterans over the next two years would cost $35 billion from 2014 to 2014. In the proposal, VHA would provide fee service care for veterans when the wait for VA care is too long.
Congressional Republicans support the measure, at least in theory. Congressional Democrats are more wary due to a fear that competition will reduce the overall size of VA's internal budget and its number of union employees.
After discussions with committee staffs, the Congressional Budget Office did lower its cost estimate for the Senate bill (HR 3230) to $35 billion in direct spending over 10 years. But CBO cautioned this new estimate ignores any costs from higher usage of VA care after October 2017, even if triggered by the bill's design. In an earlier cost estimate, CBO said VA health costs could spike by $50 billion a year if as many as two million veterans are enticed to drop current health plans to seek VA-paid care from local docs.

The VA's new plan to address the wait-time crisis includes expanding VA medical staff by 10,000 personnel, including 1,500 physicians, over the next three years. That sounds like a lot, Gibson said, but it's only a three percent hike to the Veterans Health Administration current staff of 300,000.
Read More: https://www.montgomeryadvertiser.com/story/news/local/alabama/2014/07/20/va-asks-congress-open-floodgates-private-care/12905281/
Summary of events of last week
Burr lambasting of Secretary Gibson
Senator Richard Burr (R-NC) lambasted Secretary Sloan Gibson for erratic and knowingly false data provided under oath by VBA executives earlier in the week. Burr was highly discouraged not only by the testimony from Under Secretary Allison Hickey, but from the agency's publication of falsified 'success' numbers following her erroneous testimony.
'Remedial' Phoenix VA training slap in fact
One former VA employee reported that the only remedial training VA schedulers have had to endure was a mere online training course for part of a day. At the end of the course, the VA supervisor handout out answers to the test prior to taking it, which made the exercise a complete joke regarding the agency's monitoring of training usefulness and success.
VA illegally spied on Congressional Staffers
During a committee inspection of the Philly VA was kicked off which staffers realizing VA was spying on them with live mics and video recordings running while they surveyed the facility. Staffers demanded to be moved from the spying room once they realized what was going on. Rep. Jeff Miller (R-FL) hammered agency nitwits over the overtly hostile treatment of his staff and whistleblowers over falsified numbers and illegal destruction of veteran benefits documents..
House and Senate Committee Hearings
Upcoming Events
JUL 24, 2014 | House Hearing