MMQB: What does Veterans Day mean to America?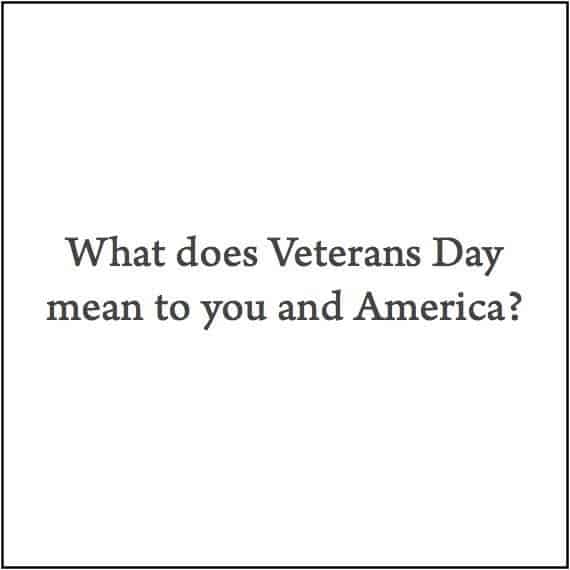 Every year, we circle past this date with the typical political loudmouths talking about how great vets are. Meanwhile, those same folks stood idly by while our benefits were threatened, again.
So, I cannot help but wonder this MMQB and this Veterans Day, what does it all mean?
Hi and welcome to another edition of Monday Morning Quarterback. I am your host, Benjamin Krause, founder and editor of this website and author of the Voc Rehab Survival Guide for Veterans.
I'm going to enjoy this day, and for that reason will be keeping this MMQB rather short, but I want to talk for a bit about what is happening in Minnesota for veterans.
Maybe you, in reading this, will look to groups in your own community to get involved with.
MN Humanities Center: How civilians should embrace community veterans
In a Minnesota first, the Minnesota Humanities Center has a vision which started a movement that will reshape the community dialogue in Minnesota.
That vision is to pull in the lost narratives, including veterans, from the Minnesota community. The premise is that by pulling in all background types, a dialogue will begin to help repair the brokenness that has development through partisan politics and special interests.
This past year, the MN Humanities Center started its Veterans Voices award ceremony. The award represents the recognition of the Center of the good work veterans are doing to help within their communities.
I am personally honored to have been a recipient of the award, but more importantly, I am now involved in sculpting the shape the Veterans Voices initiative will take moving forward.
What makes the organization unique is that the Center is focused on integrating the veterans voice into the community narrative. When a voice is included in the community narrative, it begins to have an impact that is unique to that voice.
Minnesota is proud of her veterans and active in pulling together the community narratives of all members of our society here. The more narratives that are told in a community, the more inclusive that community is with that particular group.
Historically, veterans have been a lost narrative within America, as a whole.Veterans tend to cluster within veteran organizations exclusively, without reaching out beyond the confines of the mission of a particular group.
While veterans themselves have been vocal in their own right within those confines, the society at large has become less and less connected with what it means to be a veteran following military service to the country.
A large reason for this was the dissolution of the Draft such that many Americans from across diverse socioeconomic backgrounds do not know what it meant to serve. Today, we have the all volunteer force which tends to recruit from people without economic means.
I was one of these people, coming from a blue collar background. Do you think we would see a "John Kerry" type serving in Afghanistan within today's all volunteer force? Highly unlikely.
It was the draft that brought many unique individuals together whose paths might not have otherwise crossed.
What makes the MN Humanities Center initiative unique is that it is focusing on including veterans back into the broader fold and ensuring we have a voice at the table.
This will take the form of speaking at Constitutional seminars and similar kinds of events designed to help end the current broken dialogue between political sides and interests.
Ultimately, we are all involved in the conversation that is shaping America. Either we are actively choosing to participate or actively choosing to not participate. Regardless of your action, it is having an impact on a daily basis.
So, on this Veterans Day, I wanted to ask what you think America thinks about its veterans?
Please share your story or belief, below.