New VA Veteran Suicide Prevention Strategy Rolling Out In March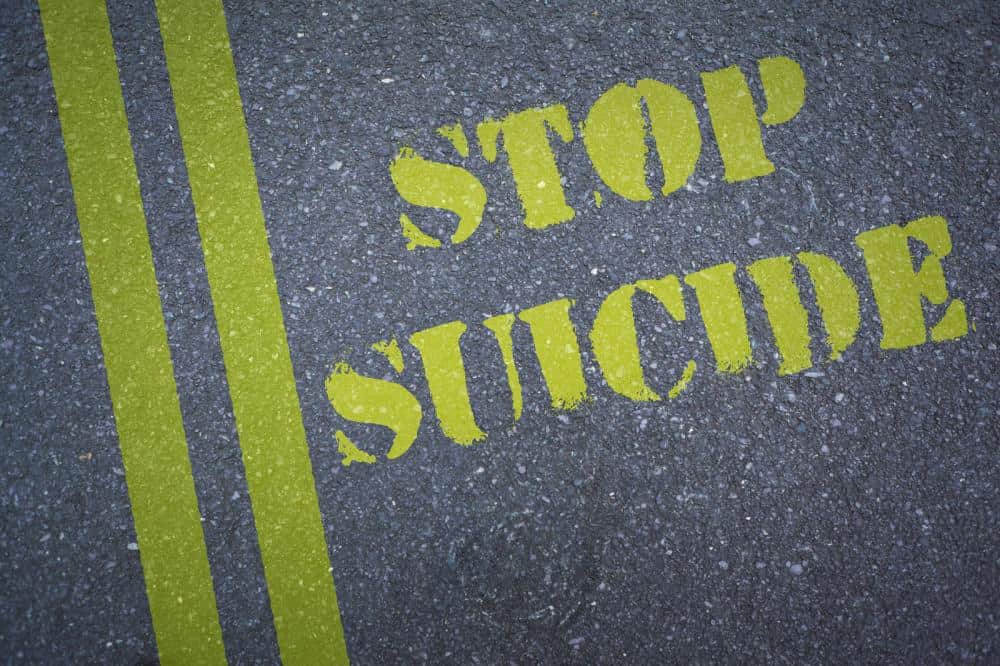 The Department of Veterans Affairs is rolling out new veteran suicide protocol in March to address its previous failures to make a dent in preventing suicide.
The agency estimates the new plan will end up serving 32,000 veterans out of the more than 250,000 that leave the military annually. But senior officials estimate the cost will be $100 million with no new money being allocated.
The increase is expected to further burden the same system that keeps failing veterans year after year.
How is that for commitment to fighting veteran suicides?
RELATED: Married Vets At Higher Risk Of Suicide
A Decade Of Failed Veteran Suicide Initiatives
For over a decade, the agency has actively spent uncountable millions on preventing suicide without any success. The number of veteran suicides daily still hovers around 20 per day, and 70 percent of those were not enrolled in VA care.
Its newest initiative, which is the result of a White House mandate, will be to automatically add new veterans to the rolls at the local VA medical center for mental health care. While some obviously believe the idea has merit, others are concerned the move will result in overburdening the system.
The new executive order requires VA to auto-enroll new veteran in mental health care within 60 days. Carolyn Allard, head of a San Diego VA sex trauma program, worry there is not enough time to complete enrollments.
"Ah, I don't see it happening very quickly," she said. "The VA is a big, huge bureaucracy. Like any other bureaucracy, things do not move fast."
AMVETS is also very concerned.
"When you're talking about a few million people getting out over the next five years, and offering them service, you had better be able to take care of those who are in the system and need the services," said Sherman Gillums Jr., a retired Marine who helped veterans file for benefits in San Diego before becoming the chief strategy officer for AMVETS.
RELATED: Family Sues Over Botched Heart Surgery
Suicide Prevention Designed For Failure
What do you think about the new plan?
I have privacy concerns with veterans being auto-enrolled into any health care system they do not affirmatively opt for much less need. Not all veterans need mental health care, and this newest attempt to shoehorn us all into these systems is concerning.
It is possible the new auto-enrollment system could be used to boost the sampling data for the agency's newest suicide prediction software I wrote about April 2017 called Recovery Engagement and Coordination for Health – Veterans Enhanced Treatment (REACH VET).
REACH VET Press Release Excerpt
According to a press release at the time:
Using a new predictive model, REACH VET analyzes existing data from Veterans' health records to identify those at a statistically elevated risk for suicide, hospitalization, illness or other adverse outcomes. This allows VA to provide pre-emptive care and support for Veterans, in some cases before a Veteran even has suicidal thoughts.
"One Veteran suicide is one too many," said Secretary of Veterans Affairs David J. Shulkin. "This cutting-edge program is saving lives by identifying at-risk Veterans and connecting them with the specialized care and support they need."
Once a Veteran is identified, his or her VA mental health or primary care provider reaches out to check on the Veteran's well-being, review their condition(s) and treatment plans to determine if enhanced care is needed. The program began as a pilot in October and is now fully implemented across VA.
"REACH VET is a game changer in our effort to reduce Veteran suicide," said Dr. Caitlin Thompson, National Director of VA's Office for Suicide Prevention. "Early intervention can lead to better recovery outcomes, lessen the likelihood of challenges becoming crises and reduce the stress that Veterans and their loved ones face."
The company implementing and developing that software certainly stands to benefit from ramping up the numbers of veterans it can analyze.
That aside, it seems like more lipstick on a pig designed to burden a system that cannot manage its existing enrollments.
And, since everyone seems to know this will cause more problems, it also seems likely the plan is designed to fail.
REACH VET Presentation
Now back to the predictive software, I'd be curious to reach what any of you conclude from reading it or our own researching online about the implications of auto-enrollment, increased sample sizes, or anything else related.
https://www.dspo.mil/
[documentcloud url="https://www.documentcloud.org/documents/4373999-REACH-VET-Predictive-Modeling.html" responsive=true]