New Map of VA Wrongful Deaths is Shocking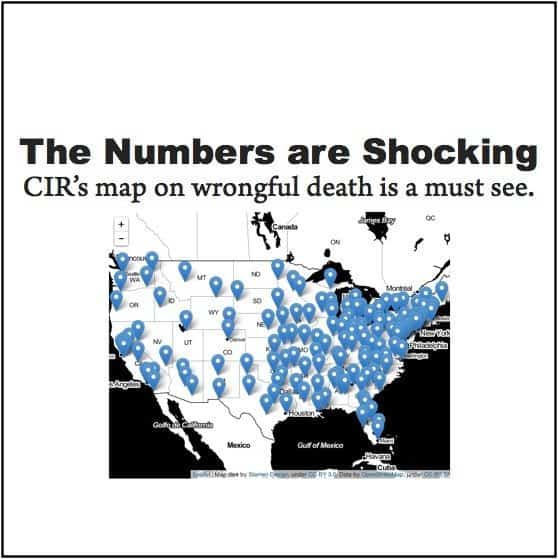 Talk about putting things into perspective. The new map on VA wrongful deaths from The Center for Investigative Reporting (CIR) is a real eye opener.
Since 2001, almost 1,000 families have lost their loved ones as a result of VA malpractice. Payouts have eclipsed $200 million.
When asked by CIR reporter Aaron Glantz about the deaths, VA spokesperson Victoria Dillion was quick to diminish the severity of the problem:
In a written response to questions, agency spokeswoman Victoria Dillon said that while "any adverse incident for a veteran within our care is one too many," the wrongful deaths identified by CIR represented a small fraction of the more than 6 million veterans who seek care from the agency every year.

The agency, Dillon said, is "committed to continuous improvement." When a death occurs, "we conduct a thorough review to understand what happened, prevent similar incidents in the future, and share lessons learned across the system," she said.
Sadly, when considered in light of the recent deaths in Georgia and Pennsylvania, VA seems to be moving in the wrong direction regarding any improvements.
Check out the wrongful death map: https://cironline.org/reports/va-pays-out-200-million-nearly-1000-veterans%E2%80%99-wrongful-deaths-6236