The Sky Is Falling: VA Cries To Congress For More Money, Again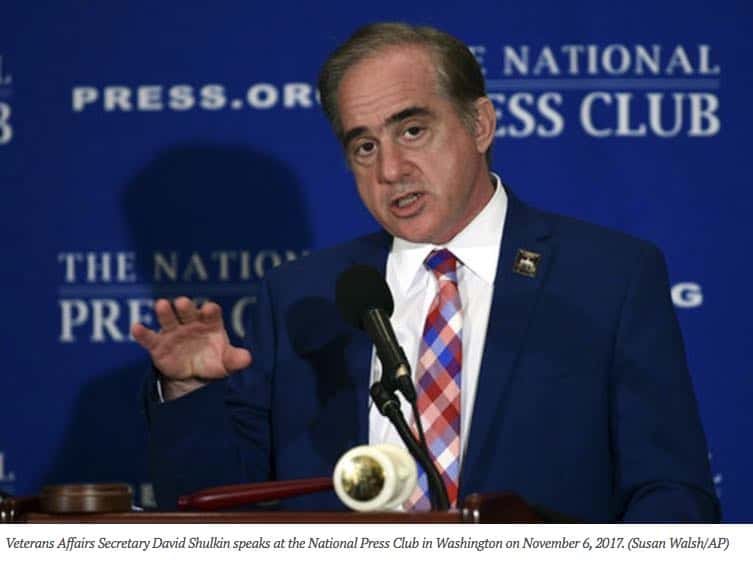 VA begged Congress for more funding this week raising fears that its Veterans Choice Program would again be broke if Congress did not fund it, again.
This hamster wheel approach to health care administration is starting to wear thin, right? Almost every three months we see a VA Secretary beg Congress to fund Veterans Choice because it is depleted of funds. I assume Congress is also wondering why VA is unable to properly forecast how much the program actually costs so lawmakers can properly fund it.
But what fun would that be to not string along desperate and sick veterans every couple of months?
The bigger question here that needs to be asked is whether overbilling by VA contractors administering Veterans Choice is why the program is swiftly running out of funds. Just last month, reports surfaced that TriWest overbilled VA by almost $100 million and is likely under grand jury investigation linked to bad billing practices.
RELATED: VSOs Support VA Privatization… And McCain Baby TriWest?
According to Stars and Stripes, Shulkin says the sky is again falling:
The Veterans Choice program will be depleted of funds within three to five weeks, Shulkin wrote in a notice to Sen. Johnny Isakson, R-Ga., chairman of the Senate Veterans' Affairs Committee. Without more money, the VA will soon stop referring patients to their private-sector doctors, he said.
Shulkin warned it could lead to diminished access to health care for veterans. The Choice program was established in 2014 to improve VA wait times and allow veterans to receive treatment closer to their homes. Since it was implemented, 1.9 million veterans have used the program at some point, and about one-third of VA medical appointments are completed in the private sector, according to the VA.
"VA's other community care programs will not have the capacity to handle all of the patients who will transition from [the Choice program], and the wait time for appointments at VA facilities will rise if large numbers of veterans return to VA to seek care," Shulkin wrote. "Taking these actions would have a number of negative consequences, including decreased access to care, damaged community partnerships and interrupted care continuity for veterans."
How long before Congress gets on with it and properly funds the program? We can guarantee if TriWest and Health Net have their way, the program will get properly funded as soon as the back and forth justifies shutting down VA healthcare altogether.
RELATED: VA Pimps Out Veteran Health Data
Personally, I think VA should be embarrassed to continue going hat in hand back to Congress so frequently for money, which is a sign the agency is completely failing to forecast its budget like a normal Cabinet agency.
At some point, someone may call VA to see if there is a bluff at the poker table, and I would hate for veterans to die as a result. Maybe it's best to avoid even the appearance of crying wolf for no reason or too frequently.
No one likes a whiner.
Source: Stars and Stripes