IT Glitch Causes GI Bill Subsistence Payment Errors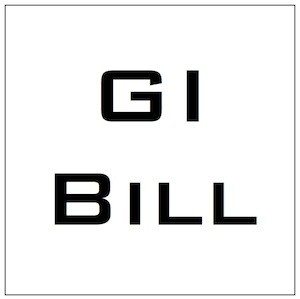 Robert Wilkie apologized last week for a computer glitch resulting in many veterans not receiving their monthly GI Bill subsistence payments.
The computer glitch resulted in some veterans receiving lower pay rates at 2017 payment amounts while other veterans received nothing at all.
"We received instructions from Congress, and those instructions, they attempted to implement them on a 50-year-old computer system," Wilkie said at the time. "Even something as simple as changing the percentages broke the system."
The agency is unsure when the glitch will get repaired but assured lawmakers only 1 percent of veterans were impacted, so it's no big deal.
From Stars and Stripes –> The Department of Veterans Affairs has acknowledged technical issues are causing 340,000 student veterans to receive incorrect housing stipends to begin the new school year, but now lawmakers and advocates contend the problem is bigger – many veterans are not receiving the payments at all.
Veterans going to school using the GI Bill were supposed to receive their second housing payment for the semester on Oct. 1. In the days since, veterans have been contacting the VA, veterans groups, their lawmakers and schools to question them about their missing money. Some of them haven't received any money, and others received amounts far less than what they're owed.
Stars and Stripes heard from 14 veterans in 14 states who received either the wrong amount or no housing allowance at all. Some of them called the VA and waited on hold until they gave up, and others reached out to their elected representatives. Six mentioned the lack of payment affected their ability to pay their rent or other bills.
Leo Cheng, a Navy veteran who attends Columbia University in New York City, hadn't been paid as of Friday, and he knows of other veterans at the school who are in the same situation…