'New' RAND Study On VA Health Care A Bait And Switch Sham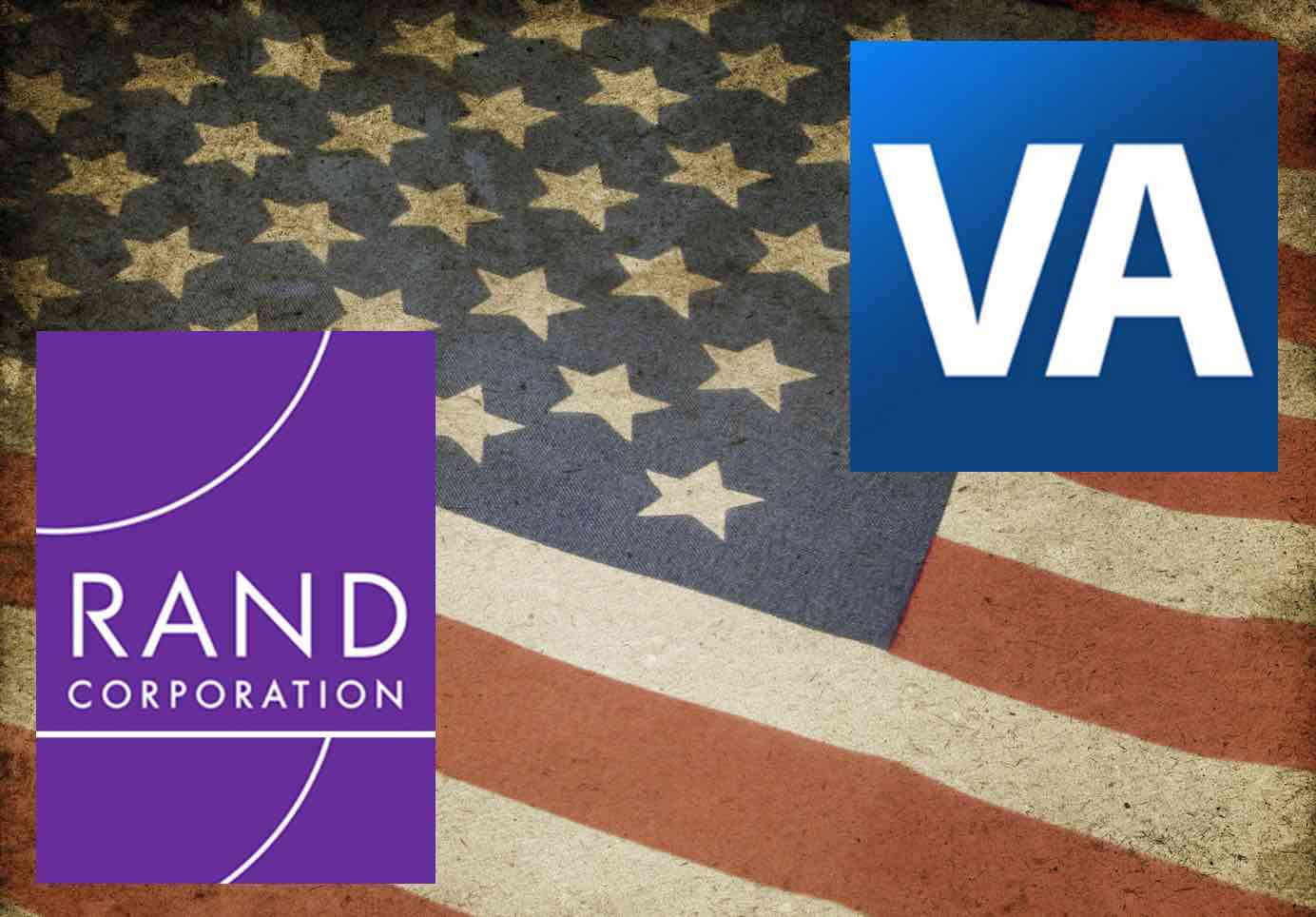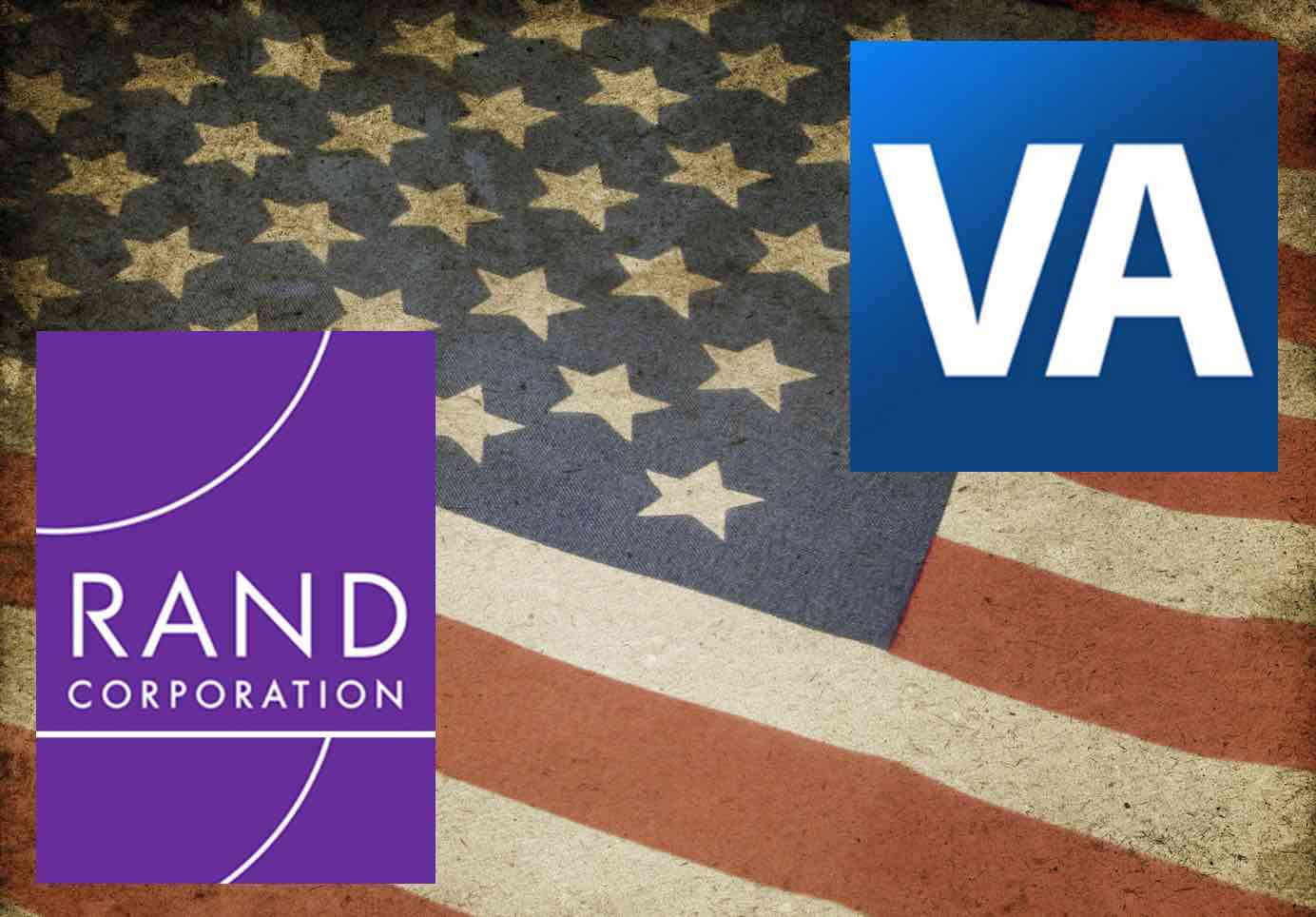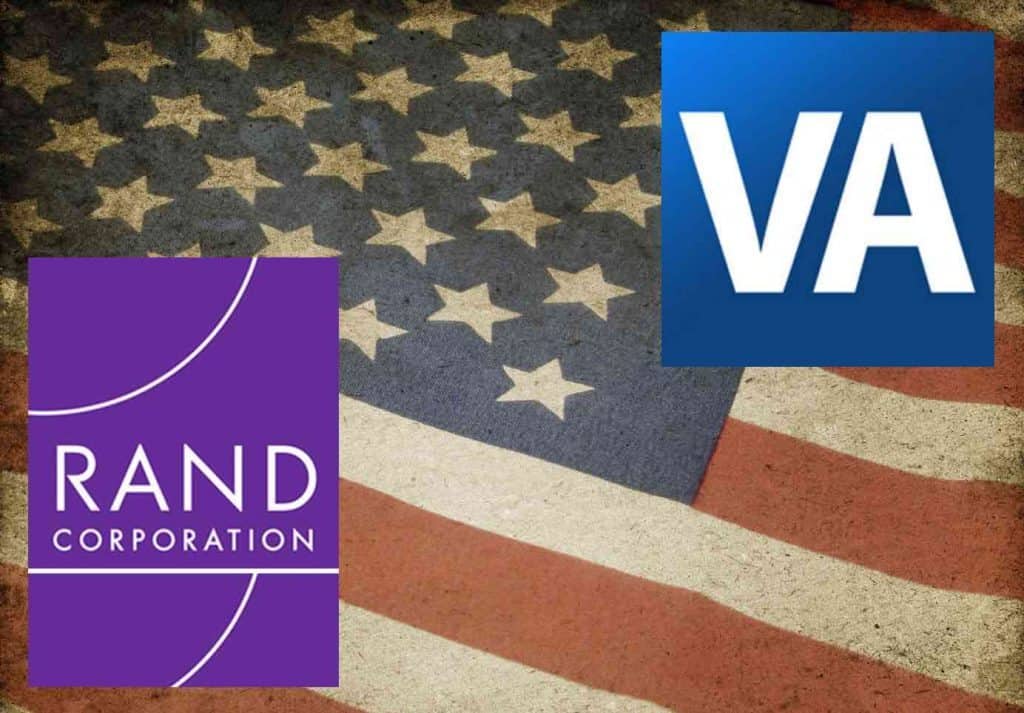 The newest RAND study supporting VA health care quality is merely a regurgitation of pre-2010 research data that does not answer questions about present VA quality of care.
At best, this study was a waste of taxpayer dollars and should not have been undertaken since none of the research data and studies analyzed reflect the present quality of VA health care.
At worst, it was a political public relations stunt perpetrated to advance opponents of the Veterans Choice Program.
READ IT: Comparing VA And Non-VA Quality Of Care: A Systemic Review
The purpose of the study was to gauge whether quality of care at VA has changed in the past 6 years since the previous study on the same subject:
"This review indicated that in most studies, the care provided in the VA compares favorably to non-VA systems. However, quality may have changed in the last 6 years since this review, and concerns about quality of care have continued to mount. To assess the quality of care provided by the VA, we performed a systematic review of published comparisons of the quality of care in VA facilities to other settings."
COMPARE IT: Comparison Of Quality Of Care In VA And Non-VA Settings
Here is the real deal. The document RAND is currently holding out to the public as a "new" study is little more than a literature review of studies published from 2005 to 2013. There is nothing "new" about it.
The non-reading public may walk away believing what RAND is asserting, that VA care is as good if not better than non-VA care. But those individuals are likely unaware of how published research works. It takes years to publish and for that reason the data is somewhat older.
Those old studies relied on even older data sets created between 1985 to 2009.
Do you remember what you were doing in 1985? That the year Jim McMahon rocked the Chicago Bears into the Super Bowl, three decades ago.
WATCH: Bears Super Bowl Shuffle
PROBLEMS WITH THE STUDY
The study also primarily compares VA care to the care provided by patients through Medicare, which is not the same as non-VA care because it excludes private insurance users who may receive very expensive care types when compared to Medicare recipients.
The RAND study plays at three bait and switch logical fallacies – ie shams to deceive casual readers.
The first sham based on the study headline was that the study examined non-VA care, which would include private insurance, compared to VA care while actually comparing Medicare recipient care to VA patient care.
The second sham is that the research examined was new and addressed the period from 2011 to 2016 because that is the period in question, right? It did not address new research data since 2009 other than the results of a small minority of studies but no new research data.
The third sham is that VA quality of care is equal to or better than that received by Medicare patients. It is not – at least not when it comes to surgery and major procedures. Assertions that it is of that kind of quality gives veterans and the public a false sense of security.
As I will talk about below, surgical care at VA is frightening. VA is great at running up its numbers through numerous screening tests. When it comes to fixing the problems through surgery or chemo, VA is horrific.
A closer look at the new study shows it only evaluated earlier studies that used data from 2009 or older. Some dated back to the 1990's and one included data from 1985.
While a couple of those studies were published as recently as 2013, the vast majority predated the previous 2010 analysis of VA health care quality. And they all used research data from last decade.
Now answer me this question: How can you study the current status of anything by studying data that largely was created before the invention of the iPhone? Why did taxpayers even bother paying for this study?
Ironically, even the RAND study could not totally escape from certain truths. For example, it included research showing VA surgical care for veterans was "not consistently bad" and that some veterans had 21% lower odds of dying from more timely non-VA care.
The findings were part of a larger apparent whitewash of VA health care where 69 studies published in the past 10 years found that VA did as well or better in 22 of 34 studies. Nine of those showed VA was worse and three were a mixed review.
RAND STUDY A BAIT AND SWITCH
It is noteworthy that the study chose to evaluate studies published between January 1, 2005, to January 1, 2015, rather than from January 1, 2010, to January 1, 2016.
It then wrapped in all the studies, published from 1999 to 2013, and concluded VA is as good or better than non-VA health care as of the present time. This is clearly a bait and switch, especially given that more than half the studies reviewed were published prior to 2010 and ALL THE STUDIES USED PATIENT DATA PREDATING 2010.
So how could RAND reach any conclusion about the present state of VA health care by evaluating old, previously evaluated studied?
They could not. The present study is a deception to grab headlines supporting VA during an election year when VA problems stand to weigh heavily in the minds of voters.
The present study is a deception to grab headlines supporting VA during an election year when VA problems stand to weigh heavily in the minds of voters.
And what about those other studies where VA was worse? They were in areas of timeliness, surgical quality, and other lifesaving areas of health care that seem important.
In those areas where people die, VA still apparently sucks enough to warrant a bait and switch puff publication from RAND. Shame on them.
RAND STUDY CONCLUSION
RAND ultimately concluded the following using vague descriptors like "often" or "better than or similarly" rather than clearly delineating and declaring the winner:
"The VA often (but not always) performs better than or similarly to other systems of care with regard to the safety and effectiveness of care. Additional studies of quality of care in the VA are needed on all aspects of quality, but particularly with regard to timeliness, equity, efficiency, and patient-centeredness."
RAND STUDY IN THE PRESS
After completing its literature review study, RAND Corporation quickly fomented that summary of its review about VA quality that led to various headlines like, "Study: VA performs as well or better than other health systems", just in time for the election.
The RAND researchers basically concluded, to borrow from UPI, "the VA system is comparable in safety and efficacy to care otherwise available, despite often dealing with patients who are more sick or have a wider range of conditions."
However, not clearly noted within the study was the appendix of the study explaining various factors not well articulated within the press coverage.
[BE SURE TO LOOK AT THE APPENDIX AT THE BOTTOM OF THE STUDY]
UPI also summarized holes within the report as follows:
"There were some areas without enough previous research to make a comparison, such as in timeliness, efficiency and patient-centeredness.

"There also were some areas, such as surgical complications and availability of services, where results were less favorable, though the researchers say these reports were not consistently bad."
Wait, "not consistently bad"? What does that even mean?
So what is the background with this kind of spin? Why did RAND regurgitate the evaluations and publish it in the Journal of General Internal Medicine right now?
HAPPY HEADLINES
Well, the headline sure sounds snappy and Hillary Clinton will be able to announce Secretary Bob McDonald basically fixed VA health care under his MyVA initiative. My guess is the study was timed to be released just prior to going into the final election cycle.
Is a 'congratulations' in order for Mister Bobby? You might want to hold your applause.
I started my review of the RAND's puff piece by looking at the parts they left out of the online publication page – the appendix.
In the appendix of the report, you can find more information about the areas within the report cited as not having enough research to really know the outcome.
VA TIMELINESS
For example, on timeliness, only one study evaluated the timeliness of VA care compared to non-VA care. That study found a significantly shorter wait time, but the appendix curiously fails to note the wait time difference.
Hip fracture was the condition studied, where veterans waited a "significantly" longer amount of time within VA. VA care was deemed worse by the study but nothing really dug into the difference.
The footnotes contain the answer in a journal article titled, "Fee-based care is important for access to prompt treatment of hip fractures among veterans." (2013)
Now here is some scary data for veterans.
The research found veterans who received fee-based care received surgical care within 1 day.
Veterans stuck at VA had to wait three days.
Additionally, fee-based veterans enjoyed 21% lower risk of death within one year than their VA treated counterparts who had to wait three days.
How about that for those with broken hips? Why aren't there more studies about this topic in light of the wait list scandal?
These were not the only examples. Veterans who underwent coronary bypass surgeries had significantly higher odds of dying. Still, others were at higher risk of the surgeon leaving items inside the patient.
RAND CORPORATION PUFF PIECE BREAKDOWN
RAND started with 461 articles and excluded all but 69. Eight of those excluded were omitted due to RAND giving them a low grade of C. I could not figure out exactly how RAND reached that grade, nor could I find the article omitted, but I sure would like to see them.
RAND broke down its puff piece, which was nothing more than a summary of some of the research it evaluated, in the following order:
Safety

Mortality
Morbidity
Complications
Other Safety Measures

Effectiveness

Outpatient Care
Non-Ambulatory Care
Medication Management
Availability of Services
End-of-Life Care

Timeliness, Equity, Efficiency, and Patient-Centeredness
VA did score better in some areas that non-VA facilities, according to RAND. But I would not toot the victory horn yet if I were McDonald, especially in light of the bait and switch.
OTHER VA SURGICAL COMPLICATIONS
VA still struggles to avoid complications after the procedures are over. Of note within the literature review were cataract surgeries and all kidney transplants. Veterans receiving kidney transplants had a higher graft failure risk than non-veterans.
What gives with the kidney problem, and why are these the only areas RAND looked at under complications? Not sure.
The study paid little duty to the third element of the review, timeliness, equity, efficiency and patient-centeredness.
EFFECTIVE DEATH CARE
But about effectiveness, VA apparently supplied "similar or superior quality to non-VA facilities with respect to preventive, recommended, and end-of-life care, as well as managing medications. Non-ambulatory care studies indicated similar care quality between VA and non-VA settings."
I guess that means veterans needing end-of-life care should go to VA for a swift death. Do not pass Go. Do not collect $200. Go straight to VA. Die quickly and feel good doing it?
If you take a look at the appendix, there is mention that VA withholds chemo from veterans nearing death, and the study concludes this is good since chemo makes people feel bad as they near death.
Okay, I guess. So do not try to save me because it might make me feel worse?
Still want to rely on VA for all your health care needs?
VA appears to do a good job screening veterans with all its resources. The basic things it seems to do well. When it comes to surgeries, you better run like hell.
Source: https://link.springer.com/article/10.1007/s11606-016-3775-2