New York VA Audit Shows 30% Veterans' Claims Improperly Evaluated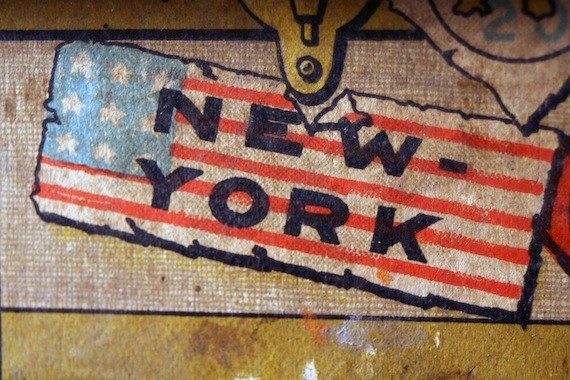 New York, NY – A New York VA audit revealed the New York VA Regional Office failed to properly evaluate 30 percent of disability claims in the sample. Half of those claims improperly evaluated had the potential or did affect the veteran's benefit.
The sample indicated VA made improper payments valued at $195,331 to 16 veterans of the 90 disability compensation cases evaluated. Like most things VA OIG does, they mainly quantified the amount of payments VA paid out that were paid under improper criteria. VA OIG did not clearly aggregate the value of the payments not paid due to VA foibles. This is yet another example of VA incompetency and exemplifies how the agency erratically applies criteria created both out of central office and under local standards.
How is it that a federal agency is allowed to create and maintain local standards? This misguided flexibility is part of the problem VA faces due to an overall inability to create guidelines across the nation's VA facilities. As they say, "When you have been to one VA, you have been to one VA." These local standards are part of what led to the VA wait list scandal and disability compensation irregularities across the country.
Here is the OIG summary:
We evaluated the New York VA Regional Office (VARO) to see how well it accomplishes its mission. We found the VARO staff did not accurately process 27 (30 percent) of 90 disability claims reviewed. We sampled claims we considered at higher risk of processing errors, thus these results do not represent the overall accuracy of disability claims processing at this VARO. Specifically, 13 of 30 temporary 100 percent disability evaluations we reviewed were inaccurate, generally because VARO staff delayed ordering medical reexaminations on average for 9 months after receiving reminder notifications. VARO staff incorrectly processed 8 of 30 traumatic brain injury (TBI) claims. Most of the errors occurred because staff misinterpreted VBA policy for rating a TBI with a coexisting mental condition. Staff also incorrectly processed 6 of 30 claims related to special monthly compensation (SMC) and ancillary benefits. Generally, these errors occurred because VARO staff did not follow VBA policy to forward these complex claims to a specialized team for evaluation. VARO managers ensured Systematic Analyses of Operations were complete and timely. However, staff inaccurately processed and delayed completion of 14 of 30 rating reduction claims we reviewed because management did not prioritize this work. We recommended the VARO Director develop and implement a plan to ensure timely and appropriate action on reminder notifications for medical reexaminations and on the 320 temporary 100 percent disability evaluations remaining from our inspection universe. We also recommended the VARO Director develop and implement a plan to ensure accurate second signature reviews of TBI claims, routing of higher level SMC claims to a specialized team for processing as required, and prioritization of benefits reduction actions in order to minimize improper payments to veterans. The VARO Director concurred with all recommendations.
[Download the full New York Regional Office VA OIG report]
#####
Benjamin Krause is an award winning investigative reporter, Veterans Benefits Law attorney, and disabled veteran of the US Air Force, where he served in its Special Operations Command. He attended Northwestern University and the University of Minnesota Law School using VA Vocational Rehabilitation.
While in law school, Benjamin won his decade-long fight for full disability benefits and now helps others do the same with this website and his guide, the Voc Rehab Survival Guide for Veterans. Since its first publication in 2011, the guide has helped the veteran community receive millions in untapped benefits through the VA Chapter 31 Vocational Rehabilitation & Employment program.
Connect with Benjamin on Google+, Twitter, Facebook and LinkedIn.