Veterans Affairs Head Still Bad At Math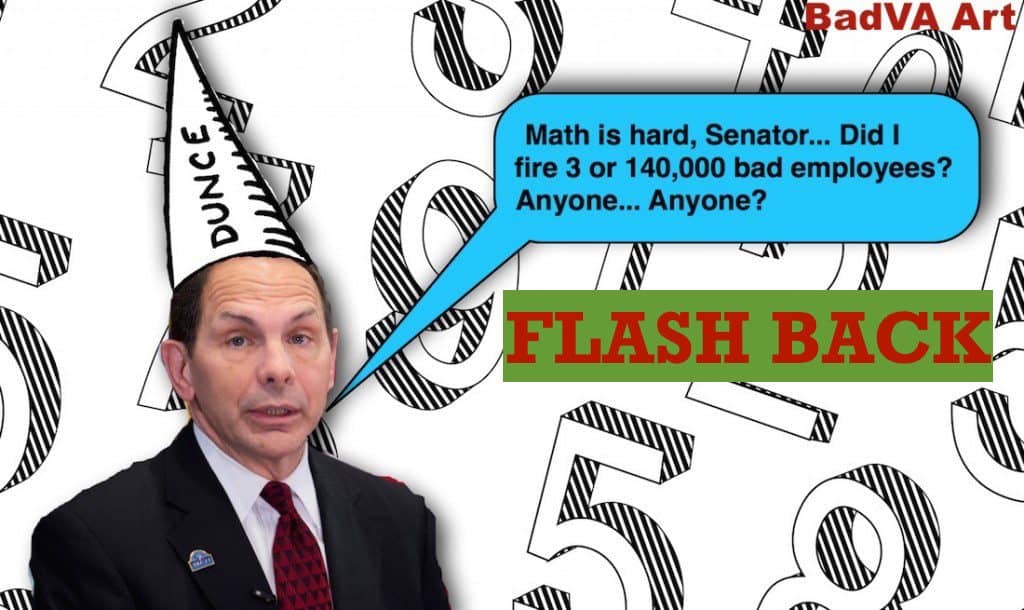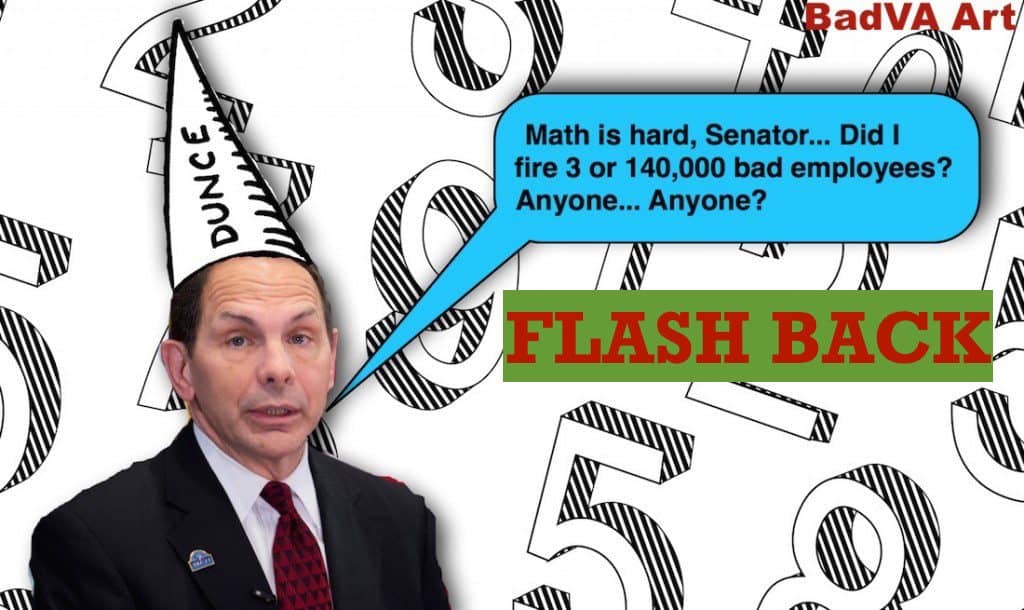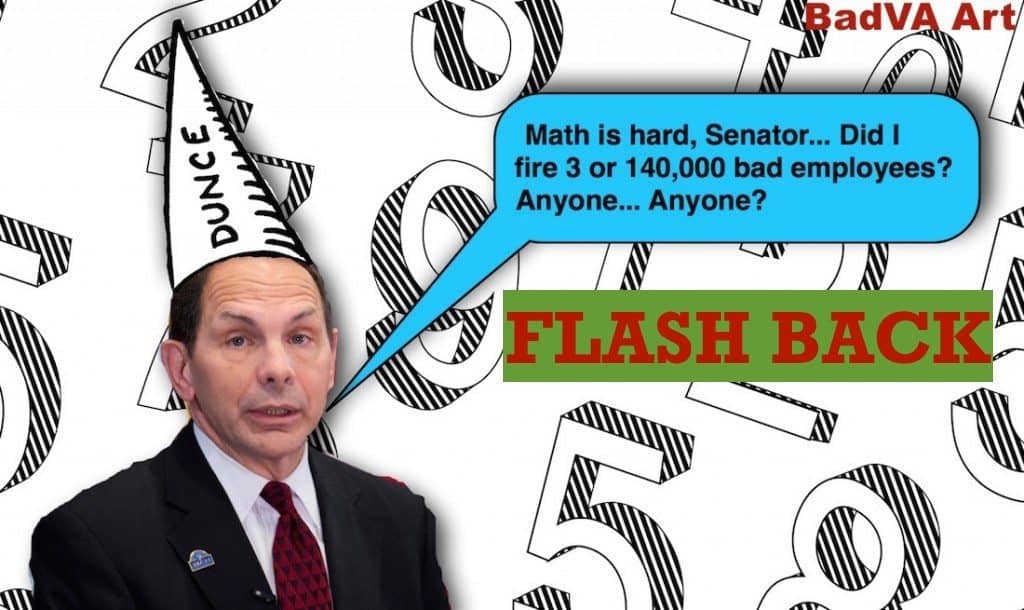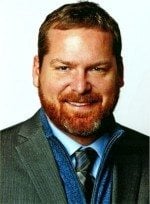 Department of Veterans Affairs head Robert McDonald still claims to have fired more VA employees than he actually fired in an attempt to look less castrated as head of a $160 billion agency. McDonald claims he fired 300 employees connected to the wait list scandal.
Can we or should we continue to blindly trust this failure of a leader who cannot espouse buy-in from unethical leaders throughout the ranks of Veterans Affairs?
But if he were still any CEO of any major corporation, there is no question he would already be fired for failure to corral dysfunctional managers. So, do we let him go on like the castrated ranch hand he is? Do we let him continue to fail at basic math and basic leadership skills?
@deptvetaffairs - Can you please teach Mister McDonald to use a calculator? #VAisLying
Recently, a data table leaked to The Republic marked "Not for Release Outside of the House and Senate Committees" listed almost 300 employees faced with discipline linked to the wait list scandal. At the bottom of the document is the statement that on 24 names are actually linked to the scandal in question.
A spokesperson for VA failed to fully reconcile ambiguities between what Secretary McDonald actually said and the data on file.
At ground zero of the wait list scandal, The Republic reiterated that only one employee has been fired from Phoenix VAMC. That employee is Sharon Helman. Helman was not fired for actions related to the wait list but instead for taking payoffs from government contractor.
Two months ago, Senator Johnny Isakson called out the Secretary McDonald for being bad at math. Two months ago I commented about Sen. Isakson's questions:
Recently, McDonald looked clueless in front of a Senate Committee while trying to claim he is responsible for firing over a hundred thousand, "We've terminated over 140,000." Senator Johnny Isakson called him out.

McDonald then stated he terminated 1,800 dysfunctional employees linked to the wait list scandal. He shifted his number to 1,400 – then back to 1,755 – then down to 755.

Really? I know very few people who could mistake 3 people for 140,000 people.

At that point in the testimony, Senator Isakson gave Bob McDonald a pass, "I'm not good with numbers either." McDonald may be a lot of things, but an engineer is clearly not one of them.
Nonetheless, is it wrong for me to presume that Secretary McDonald, with all the newly allocated billions, could afford a calculator?
Source: https://www.disabledveterans.org/2015/09/17/ny-post-veterans-affairs-death-toll-will-rise/