MMQB: Xerox, P&G Insider Tapped To Head Veterans Affairs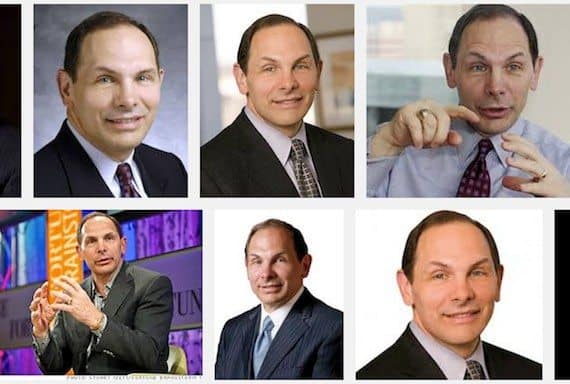 On Sunday, President Barack Obama selected Robert A. McDonald as his nominee to head the Dept. of Veterans Affairs. Can this Xerox, P&G insider get it done?
McDonald is the former CEO of Proctor & Gamble (P&G) and a Xerox board member. His current and past ties stretch into the US Steel Company, McKinsey Advisory Council as well as other smaller corporations and related investments.
Robert McDonald is everything we have come to expect from leaders of the failed VA bureaucracy. He is a graduate of West Point and follows in the steps of numerous West Point graduates selected to lead the Department of Veterans Affairs to a new, less scandalous, version of its former self. None of them have succeeded, and the scandals have in fact grown significantly more blatant and ridiculous over time.
Is it naïve to have faith that McDonald will lead this Titanic into safe harbor before spearheading another iceberg like the wait list scandal? He does have ties with Xerox, which is one of the leading corporations that handles VA's benefits processing. Maybe that is a good thing. Or, maybe it is a conflict of interests since he is on the Xerox Board of Directors.
Hi and welcome to another edition of Monday Morning Quarterback for Veterans. I am your host, Benjamin Krause, creator of DisabledVeterans.org. This is where I catch you up on issues from last week and keep you posted on issues we are working on through the week.
The point of this MMQB will be to highlight how the nation is waking up to the plight of veterans. We at DisabledVeterans.org are doing our part, and this article will give insight into that fight.
Here is what we are covering today:
Robert McDonald bio and Congressional feedback
Robert McDonald's corporate ties
White House review concludes 'Corrosive culture' at VA
Legislative hearings
Robert McDonald biography and Congressional feedback
Sunday's sudden announcement of nominee Robert McDonald shows all the signs of a quick confirmation from Senate. He is a West Point graduate. He has an MBA from the University of Utah. He served with the 82nd Airborne Division. Following military service, McDonald led a major corporation into profitability as chief executive officer of Proctor & Gamble.
So what does Robert McDonald have to look forward to while managing this bunch of union led misfits? According to Rep. Jeff Miller, head of the House Committee on Veterans Affairs, the current VA is so scandalous and corrupt that it "may surpass anything in the history of American government."
Miller continued, "He'll need to root out the culture of dishonesty and fraud that has taken hold within the department and is contributing to all of its most pressing challenges."
There are only a few days left prior to the August recess, so we will need to wait and see if the White House has enough time to secure McDonald's confirmation from the Senate.
Read More: https://www.washingtontimes.com/news/2014/jun/29/obama-picks-ex-pg-head-to-lead-veterans-affairs/
Robert McDonald corporate ties
As a new feature to the MMQB and this website, I am including corporate ties for VA employees so we can track the deals and corporate decisionmakers calling the shots at VA.
Robert McDonald was listed in connection with the following companies:
The Proctor & Gamble Company
United States Steel Corporation
Xerox Corporation
Past connections with Proctor & Gamble and Xerox were included within primary news media sources. US Steel Corporation was only listed on a few websites.
Most notably, Xerox is one of the largest government contractors in the country. The corporation processes Medicare payments throughout the United States. Xerox bought Affiliated Computer Services three years ago, which was a large government contractor for a variety of government agencies including Veterans Affairs. Affiliated botched the contract with Veterans Affairs where it was supposed to process new claims for disability compensation in 2012. While we have no idea as to Mr. McDonald's involvement there at that time, it is important to ask him about this issue.
Robert McDonald also has contacts with the McKinsey Advisory Council and the Singapore International Advisory Counsel of the Economic Development Board.
Members on the Board of Directors for these companies are connected with the think tanks RAND Corporation, Brookings Institution, and the Center For Strategic and International Studies.
Enterprising researchers can evaluate Robert McDonald on the website TheyRule.net. to see who he is potentially connected to on the various Boards.
White House review concludes 'Corrosive culture' at VA
On Friday, the White House published its report of VA's corrupt culture that makes Chicago Politics look honest. The report concluded the VA health care system is plagued by a "corrosive culture" of mismanagement and distrust.
Weeks ago, President Obama sent Ron Nabors to evaluate VA and its troublesome health care arm. Nabors' report included the following conclusions:
— The VA acts with little transparency or accountability and many recommendations to improve care are slowly implemented or ignored. Concerns raised by the public, monitors or even VA leadership are viewed by those responsible for VA's health care delivery as "exaggerated, unimportant, or `will pass."'

— The VA's lack of resources is widespread in the health care field as a whole and in the federal government. But the VA has been unable to connect its budget needs to specific outcomes.

–The VA needs to better prepare for changes in the demographic profile of veterans, including more female veterans, a surge in mental health needs and a growing number of older veterans.
Read More: https://www.foxnews.com/politics/2014/06/28/va-review-finds-significant-and-chronic-failures/
Upcoming House Committee hearings
JUL 8, 2014 | Hearing
VA Whistleblowers: Exposing Inadequate Service Provided to Veterans and Ensuring Appropriate Accountability
Past Committee hearings worth watching
VBA and VHA Interactions: Ordering and Conducting Medical Examinations
Evaluating the Capacity of the VA to Care for Veteran Patients
#####
Benjamin Krause is an award winning investigative reporter, Veterans Benefits Law attorney, and disabled veteran of the US Air Force, where he served in its Special Operations Command. He attended Northwestern University and  the University of Minnesota Law School using VA Vocational Rehabilitation.
While in law school, Benjamin won his decade-long fight for full disability benefits and now helps others do the same with this website and his guide, the Voc Rehab Survival Guide for Veterans. Since its first publication in 2011, the guide has helped the veteran community receive millions in untapped benefits through the VA Chapter 31 Vocational Rehabilitation & Employment program. 
Connect with Benjamin on  Google+,  Twitter,  Facebook and LinkedIn.