Obama, Republicans Seek $23 Billion Disability Pay Cut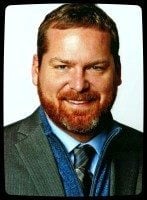 Republicans have attempted to cut veterans compensation and other disability benefits 3 times this year. First, Michelle Bachmann (MN) suggested disabled veterans had it too good. She thought disability pay should be reduced by $4 billion. Later, Paul Ryan (WI) suggestion gutting VA Healthcare by $6 billion, which would have cut 1.3 million veterans out of the program.
Now, aligned with the President, Republicans are again attempting to cut veterans benefits. This time, they want to cut $23 billion over 10 years, dwarfing the initial cuts proposed earlier this year.
Last week, the Congressional Republicans and President Obama warned that if a new debt ceiling is not reached, veterans' pay and Social Security pay would be threatened. In addition, President Obama and Republicans also proposed a new inflation index. The index would cut disability pay by $23 billion over 10 years.
Currently, the traditional Consumer Price Index (CPI) is said to increase with the rate of inflation. The new chained CPI is said to reduce payments during economic downturns to reflect spending during that period.
The theory rests on the assumption that consumers buy cheaper goods during hard times. Instead of buying Heinz 57, maybe you buy Generic Catsup. Since the consumer spends less money, they need less money. Therefore, if the consumer needs less money, then the amount of money they receive from Social Security of Veterans Disability should be less.
The govenrment is mainly looking to increase "savings" and "revenue." However, it seems the media allows government to point to the poor for sacrifices while continuing to pay out large amounts of dollars in tax benefits to the "job creators." Ironically, there are no jobs despite large payouts and tax incentives for companies like GE, Textron and friends. Yes Mr. Obama, where are those shovel ready jobs?
Sadly, our country always seems to look at the downtrodden and disadvantaged to make the most sacrifices during hard times. Disabled veterans were asked to sacrifice themselves for the betterment of every American. All the while, political marienettes at the behest of their puppet masters continually turn to this group to sacrifice even more.
Meanwhile, Republicans like Michelle Bachmann and Paul Ryan want "job creators" to pay no taxes at all. Is this not the most insane bunch of politicians yet?
Paradoxically, Bachmann was a federal tax lawyer and considers herself to be a job creator. So, while taxing the hell out of the little guy, small businesses and middle class people, she helped wealthy Americans create jobs like McDonalds burger flipper and Walmart cashier.
Congressional Budget Office: "Using a Different Measure of Inflation for Indexing Federal Programs and the Tax Code." Pg. 5.
NY Times: "Democrats Oppose Talk of Cuts to Social Security"