Is VA Choosing Corrupt Contractor Over Veterans?
The Department of Veterans Affairs' (VA) recent response to allegations of its back door dealings to avoid hiring veterans was nothing short of embarrassing. It was like watching the bully who used to beat you up in kindergarten gets bounced out of the spelling bee during the first round.
What started as a point and counterpoint battle between a union and the government uncovered much more with a little patience and an internet connection.
Here, we have the union representing public employees calling the VA on the carpet for outsourcing government jobs. In their press release, the American Federation of Government Employees (AFGE) claimed, "VA Violates Federal Law by Illegally Outsourcing Government Jobs." The release correctly pointed out that the VA did award ACS Government Solutions a contract worth over $45 million dollars.
AFGE alleges the contract will allow the VA to avoid hiring new workers to manage the enormous 1.3 million claims backlog. Instead, ACS will manage the backlog with its call centers.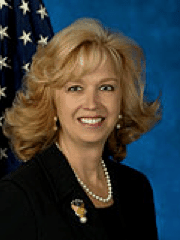 In response, VA Under Secretary Allison A. Hickey chose a DC rhetorical favorite – speak out of both sides of your mouth.
In her interview with Federal Computer Week, Hickey stated that the VA failed to perform a cost-benefit analysis, as required by law. But, she insisted that doing so was OK in this instance. She went on to claim ACS workers are not replacing federal workers; ACS is merely going to perform the same tasks the VA is supposed to perform by hiring its own workers.
Specifically, ACS will be "supporting the Veterans Benefits Administration (VBA) by providing cases ready for decision by VBA employees." This means ACS will take over evidence gathering from disabled veterans, a job previously the sole responsibility of the VA.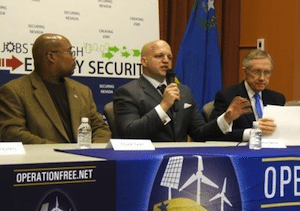 The VA's explanation proved inadequate to some. Patrick Bellon, Executive Director of Veterans for Common Sense had this to say, "This situation must be addressed immediately and the appropriate actions taken without delay. The VA's cavalier and tone-deaf explanation up until this point only adds insult to injury."
Immediately after reading the headlines I began to do my own research. The point and counter point discussion, after all, affects me directly as a disabled veteran with a pending claim at the VA.
A quick Google search revealed that the contractor mentioned is actually Affiliated Computer Services, a Xerox Company, as of 2010. Prior to the merger, ACS was led by CEO Lynn Blodgett, a 2009 inductee into the International Association of Outsourcing Professionals' Hall of Fame. On Xerox's website, it touts ACS as the "world's largest diversified business process outsourcing (BPO)" company.
This struck me as curious. The largest outsourcing company with the Hall of Fame of BPO was hired to not "outsource" VA jobs, according to the VA? Maybe they were just hired to clean the bathrooms. No one wants those jobs anyway.
To get the inside scoop, I called Marilyn Park, legislative representative for AFGE. To Park, Hickey's statements were delusional, "To me, its as if the VA is saying, 'We are above the law.' They just do what they want, when they want to." To Park, the VA is doing exactly what the contract says it is doing, outsourcing VA tasks that VA employees are supposed to do. My research suggested the same conclusion:
"The VA contracted with the largest outsourcing company in the world, Affiliated Computer Services, a Xerox company, to manage the disability claims backlog instead of hiring new workers. Period."
This is where the rabbit hole begins. The contract itself is publically available, but logs in at over 200 pages in multiple attachments, addendums, and changes. It is virtually unreadable in its current format. ACS refused to comment, referring us to the VBA. Meanwhile, the VA did not provide any insight beyond Hickey's comments.
Despite these setbacks, what I learned shocked even Park and her team. AFGE knew ACS did some kind of outsourcing, but they did not know that it's a company mired in scandals ranging from enormous golden parachutes to class action lawsuits from welfare recipients.
Research Into Affiliated Computer Services
Here is what I found, where our tax dollars are going, and why you should care.
Straight off, we know this far that ACS is owned by Xerox. Xerox paid $6 billion for the company in 2009. The company is the largest outsourcing firm in the world.
ACS was based in Dallas and originally founded by insurance man Jack Murphy, around 1968. At that time, Murphy founded numerous other companies, which later would serve as the bedrock for converting medical paper documents into electronic files.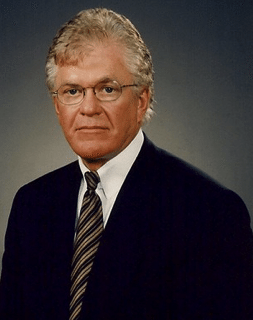 By 1988, now billionaire Darwin Deason controlled ACS and changed its name from Affiliated Computer Systems. While the acronym was the same, he changed the "S" in ACS from Systems to Services. ACS was then incorporated under the new name Affiliated Computer Services. The reason for the change is unknown.
By then, ACS started what looks like the starting point for privatization of public welfare programs by putting food stamp and child support payments onto credit cards.
Fast-forward 20 years and a couple Enron level scandals later. ACS became a multi-billion dollar company with 40 percent of its business coming from government contracts, and ultimately your tax dollars.
With numerous key players on its Board of Directors and high-level executives from Booz Allen Hamilton, International Business Machines (IBM) and Citigroup, ACS was poised to privatize the entire US social assistance and welfare. This included Medicaid, Social Security, Welfare, and now Veteran Disability Benefits.
Indiana & the IBM – ACS Coalition
In 2007, Indiana's management of the claims process was underfunded and backlogged, causing politicians to look elsewhere for solutions. In response, ACS formed a coalition with IBM to improve Indiana's Social Security and Welfare programs, a contract worth $1.1 billion.
Accenture previously failed to successfully privatize similar systems in Texas, but Indiana hoped ACS and IBM would have learned from those mistakes. This was despite reports that ACS had numerous problems in other states fulfilling smaller contracts.
Unfortunately for Indiana, their gamble did not result in greater efficiencies and cost savings as promised by the ACS – IBM Coalition.  News headlines indicate that history repeated itself: "Indiana's bumpy road to privatization;" "Failed IBM deal could cost millions;" "Former ACS workers highlight call center problems."
From 2007 to 2011, ACS, IBM and a few other contractors made the situation go from bad to worse. Problems ranged from allegations of inappropriate use of private citizen information to completely disrupting Indiana's social systems.
First, ACS' human resources division intended to use private information of welfare recipients to enhance its hiring process, an act that was prohibited. While ACS denied using the information, Fred Cate, privacy expert and law professor from Indian University, pointed out that once the company has the information, there is little to prevent it from sharing data with a customer or partner at a later date.
But by 2011, the ACS – IBM Coalition was in complete disarray. The firms, including ACS, were subject to a class action lawsuit in Indiana for failure to perform as promised. IBM's role in was terminated by the state in 2009, at which point the state contracted directly with ACS. ACS was to provide Welfare and Medicaid recipients with timely payments and file management. IBM went on to sue Indiana for breach of contract and ACS failed to satisfy the expectations of Indiana residents.
The victims in the ACS class action suit stated that "defendants have "routinely 'lost' client documents, including appeal requests, "failed to return clients' phone calls, then denied coverage without adequate information." Members of the class went on to state that the appeals became "so back-logged that fair hearings have been delayed for months beyond the 90-day time limits."
Keep in mind that this is the same company that is now charged with outsourcing VA jobs to solve the backlog of veterans' claims.
Back in Indiana, cost savings were in part the result of eliminating interaction with claimants. "They tried to eliminate face-to-face contact, or minimize it, and it didn't' work," stated Josephine Hughes, Executive Director of the Indiana Chapter of the National Association of Social Workers.
ACS Employee Difficulties
ACS workers also highlighted problems in the call centers. "Your job is to get the people off the phone," said Angie Kennaugh, former ACS Employee. Call center managers were inept and inexperienced. "The people running the call center came from Sprint and Taco Bell," complained Kennaugh.
Another former employee pointed a possible truth, "It's just about ACS making money. And that's what they do, they make money."
These comments are not just isolated to former employees. After some digging, I uncovered a treasure trove of comments from over 70 frustrated ACS employees on Indeed.com. Comments included claims of managerial discrimination against veterans and the disabled.
Given these allegations, I began to question Under Secretary Hickey's decision to outsource the VA disability backlog to ACS. After all, the complaints coming from Indiana and elsewhere appear to be the same as the current complaints from veterans about the VA. This should surprise no one. As the old saying goes, bureaucracies always rise to their level of incompetence.
Despite this track record, Utah has also considered a contract with the IBM – ACS Coalition for part of the $1.7 billion that the state planned to spend. ACS officials sited savings of $20 million per year over the course of the 10-year contract while they managed Utah's Medicaid system.
Of course, ACS also pointed out to reporters that claimants would likely not interact with ACS claims workers, at least that much. Despite the fact that interacting with claimants can be integral to any public system, not doing so perhaps begs one question. Will part of the forecasted cost savings be the result of claimants giving up, because they cannot talk with a claims representative? That was the case in Indiana given the facts and allegations.
Apparently, veterans do not deserve a choice in the matter. We will have to find out for ourselves if ACS has learned its lessons after mucking up social benefit systems all over the U.S.
ACS Corporate Fiduciary Issues
Outsourcing aside, I then turned my focus to trust. Can we trust leaders within the ACS culture (now Xerox) to be honest with the money they are paid? Or, am I paying into a golden parachute fund for someone like former ACS Chairman Darwin Deason?
These are reasonable questions since private corporations have an incentive to squeeze costs for their shareholders and board member. While the VA is not perfect, at least I know the majority of our nation's tax dollars are not paying for some billionaire's yacht.
In 2006, the SEC began to investigate ACS. The claim was that ACS, through its then CEO and CFO, improperly backdated stock options from 1996 to 2006. If true, this meant that for 10 years, ACS executives were essentially skimming profits and handing those profits back to themselves and other insiders.
The SEC claimed, "ACS engaged in a fraudulent and deceptive scheme to provide executives and other employees with undisclosed compensation." The SEC further alleged that ACS "falsely denied that officers at the company had engaged in intentional backdating."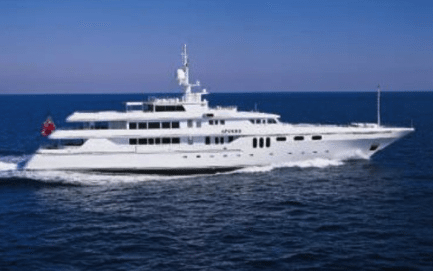 By 2010, ACS cooperated with the SEC during the investigation. Without admitting fault, ACS consented to a permanent injunction after restating its historical financial statements in 2007. We may never know what happened, but I would certainly think twice before handing ACS a blank check.
In 2009, during Xerox's acquisition of ACS, then Chairman Deason received a healthy golden parachute worth over $300 million and additional millions for his separation, totaling $800 million. Shareholders were not happy and cried foul, threatening to break up the merger. Xerox successfully threw shareholders a bone by increasing their payouts to avoid problems.
Now, despite shareholder problems, SEC investigations and looming class action lawsuits, Xerox wanted ACS at a premium.
It is at this point that my research came to a halt.
In the end, there is no clear answer to why the VA chose outsourcing to solve the backlog problem. The VA has been understaffed and underfunded for decades. Our country has absolutely failed to care for its veterans. This is shameful. To address the shortcomings, leaders in the VA took a bold move to effectively change the system for the better down the road by implementing numerous solutions including outsourcing to ACS.
Politics aside, maybe outsourcing and privatization could work, in a perfect world with honest corporations. In this new century, we have yet to see either.
The case of ACS is no exception based on the facts. ACS has a horrible track record. That track record is failure at a high cost. Let's hope that the $45 million check taxpayers are handing over the ACS doesn't turn into a blank check like so many other government contracts for privatization.
Over the next weeks, I plan to examine the ACS contract and its amendments along with other sources of data. For those of you with ACS experiences and insight, please contact me.
I will report back our findings, including comments from readers.
ABOUT THE AUTHOR
Benjamin Krause,
Founder, DisabledVeterans.Org
Benjamin Krause enlisted with the US Air Force in 1996 and served in the Air Mobility Command for operations in the Middle East, and later with the USAF Special Operation Command, where he participated in operations in Eastern Europe until 2001.
Since 2001, Benjamin has lent his voice as an advocate for veterans after his own disability compensation struggles with the Department of Veterans Affairs (DVA). During his struggles with the DVA, Ben represented himself and used Veterans Service Officers to successfully appeal both informal and formal denials more than ten times. As a result of his experiences, Ben has published countless articles and guides that have helped other disabled veterans and family members effectively navigate the current disability system.
Benjamin holds an undergraduate degree from Northwestern University, where he studied Economics while using Chapter 31 Vocational Rehabilitation & Employment (VR&E). He is currently attending the University of Minnesota Law School using VR&E for the second time and will graduate in 2013.
Benjamin is also Assistant Director for Policy Advocacy at Veterans For Common Sense and he serves on the Board of Directors for THRIVE Veterans' Employment Program, based in Minnesota. He is actively involved in social media and can be reached both on Twitter (@benjaminkrause) and on Facebook (https://www.facebook.com/benjaminlkrause).
For more information about DisabledVeterans.org and Benjamin Krause, contact Cheryl Price at [email protected] or visit our website at https://www.disabledveterans.org.