Over $400 Million In VA Home Loan Refunds Issued To Disabled Veterans In Five Months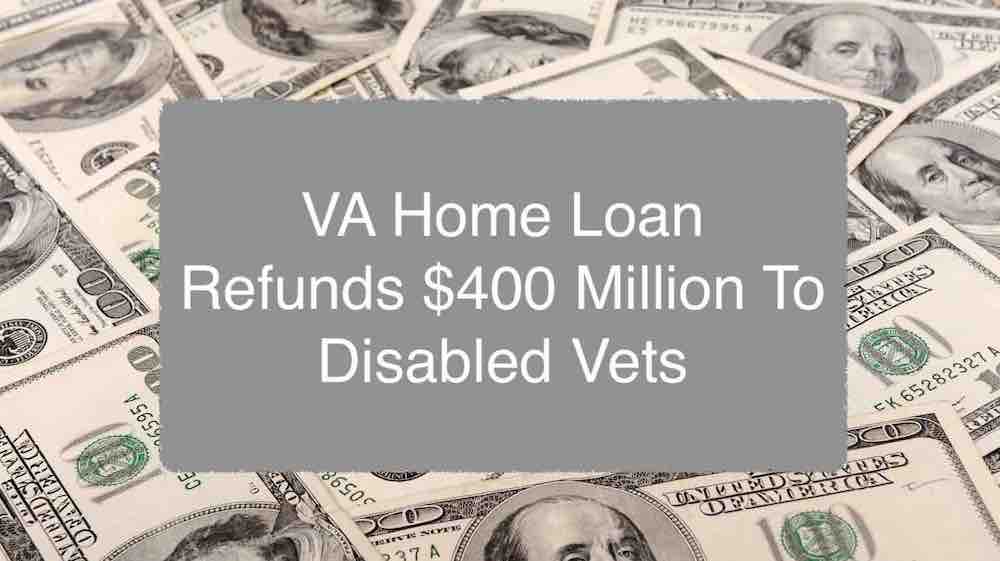 Veterans received $400 million in refunds after the White House tackled the VA Home Loan debacle that was a known problem within the agency for twenty years.
In 2014, a VA official drafted an internal memo informing the Department of Veterans Affairs leadership that the agency was wrongly withholding funding fees from disabled veterans for years.
At the time, agency officials decided the wrongful withholding of $400 million was not important enough to warrant immediate action.
That memo leaked.
Enter AJ Lagoe and KARE 11 News here in Minneapolis.
In May, Lagoe and KARE 11 exposed the scandal locally that impacted veterans across the nation. Some disabled veterans whose disability rating was issued during the pendency of loan processing for a VA Home Loan were improperly not refunded the funding fee.
130k Disabled Veterans Impacted
The error may have impacted 130,000 disabled veterans.
The agency's press release confirms "[t]he refunds are the columniation of a multi-year internal review of millions of VA-backed home loans spanning almost two decades."
But the agency did not come out with its dirty little secret until after Lagoe exposed the wrongful withholding scheme.
Once exposed, agency leadership promised immediate action over the summer. VA says it fixed the problem in five months, which is practically overnight for a big bureaucracy like VA.
VA Home Loan Refunds Comments
"VA staff worked diligently throughout the summer reviewing 130,000 cases, which is an average of 16,000 loans reviewed per week," said VA Secretary Robert Wilkie. "This effort included loans dating back nearly 20 years. Our administration prioritized fixing the problems and paid Veterans what they were owed."
Specifically:
The VA's Loan Guaranty Service (LGY) program identified more than 130,000 loans where a refund was potentially due. While some funding fees charged were found to be attributable to clerical errors, most fees were charged correctly. The exception was for those Veterans whose exemption status changed following the issuance of a disability rating after the closing of their loan. Letters were mailed notifying Veterans who were eligible for a refund.
Press Release Downplayed
What struck me about the agency press release was how the agency downplayed how quickly VA addressed the problem that was brushed under the rug by the agency under President Obama. I expected more boasting, frankly.
The reality here was that VA did not think ripping veterans off of a few thousand dollars when buying a house was a big enough deal to stop and fix. That went on since at least 2014 when the memo was first circulated to leadership and was then ignored.
Why not blast trumpets after making such a quick turnaround when fixing the problem?