Video Q&A – Does VA Voc Rehab Still Pay For Graduate Degrees?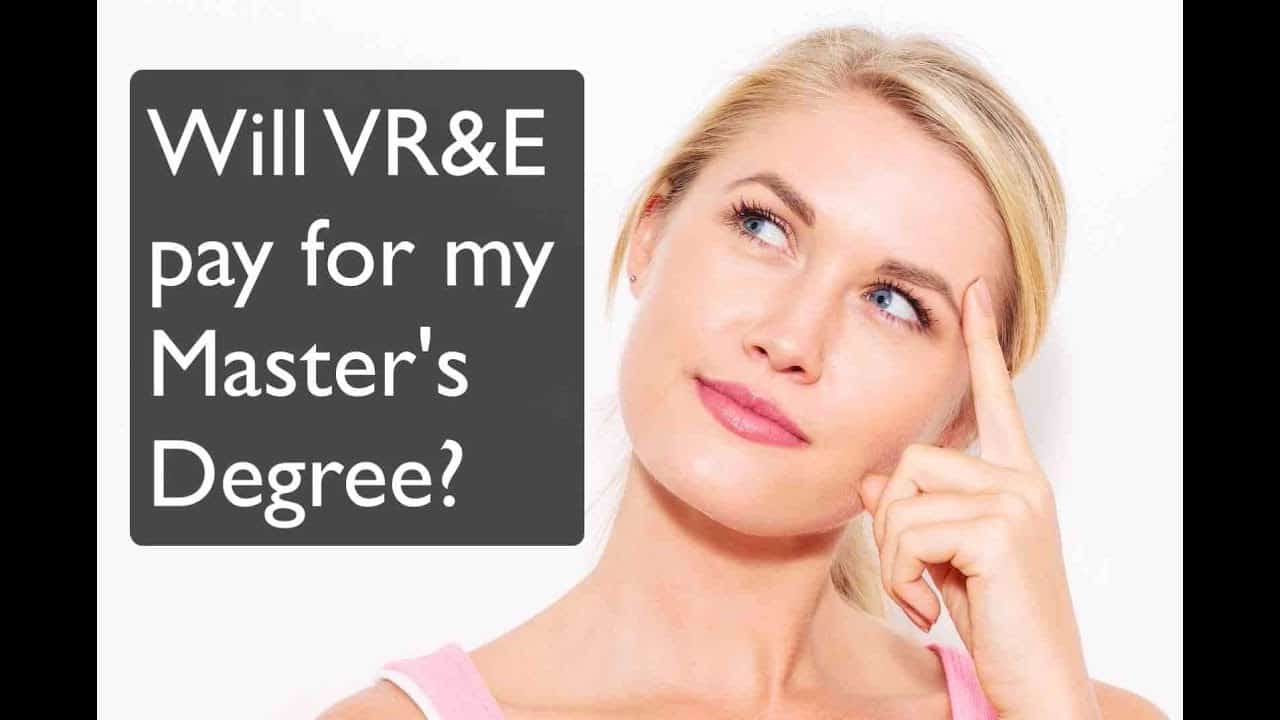 VA Voc Rehab Counselors are telling disabled veterans that VA Vocational Rehabilitation no longer approves graduate degrees, but is this true or false?
It is false. The statement is bogus, but that does not stop counselors from making statements that lack veracity to disabled veterans seeking advanced training.
Why is that?
Why The Dubious Voc Rehab Counselor Statements
The most obvious reason is that counselors are culturally indoctrinated early on to treat is taxpayer money as if it were their own money.
This is not bad in itself. We want VA employees to be smart with taxpayer money, but we also want them to be honest with veterans when carrying out their duties.
Here, the good intent has been perverted by some counselors in some locations who believe Voc Rehab should not pay for advanced degrees like Juris Doctorate, Medical Doctorate, PhD, and more.
Not all counselors engage in this type of deception, but the few who do give misinformation leave a taint in the mouths of veterans that cannot be washed out.
Many veterans still operate under the premise that whatever Uncle Sam tells them must be true when it comes from the benevolent bosom of the Department of Veterans Affairs. And, for these veterans, they are potentially giving up tens of thousands in training and a lucrative career when they receive bogus misleading information from a Voc Rehab Counselor.
When they find out the counselor misled them, the experience creates a sense of injustice within the mind of that veteran and those with whom she shares the experience.
This video discusses the middle ground that some readers posed during the Q&A session.
Questions Asked
The live Q&A from veterans starts at 17:30. We address the following paraphrased questions from veterans:
Can I be approved while working in IT?
Does my VR&E entitlement run out at 12 years?
Do veterans succeed when appealing VR&E denials?
Denied despite a 100% disability rating saying I could get a job?
When should I apply for VR&E to get a Masters while completing BA using GI Bill?
Why did VA deny my request for a joint PhD/JD with my SEH?
Will VR&E help me buy a bar or restaurant? How can I get approved for a PhD after completing Masters Degree?
Should I investigate my bad counselor?
If you are reading this and would like additional material, I have created the Voc Rehab Survival Guide that outlines the steps I took to win my benefits from VR&E including my law degree.
If you are reading this and have been denied benefits, should you want a free legal consult, you can make that request at my law firm. There is no charge for a consultation.
I hope the video is helpful. My goal is to try to put one of these up each week. Be sure to subscribe to my "Benjamin Krause" YouTube channel and click the bell button to receive updates when I post them.
Those veterans with a Facebook profile interested in getting more information can also join up with over 30,000 other veterans in our Facebook group.