Trump Picks Marine Veteran As New Deputy Secretary At Veterans Affairs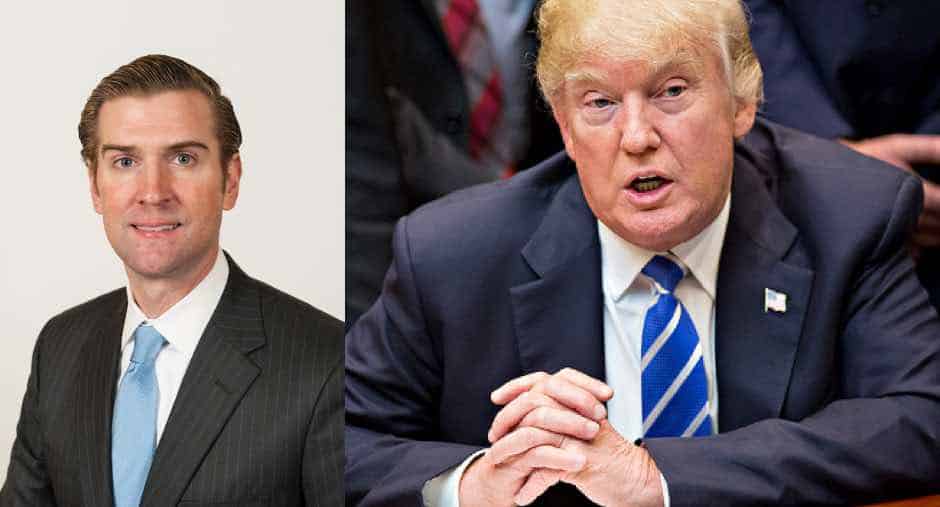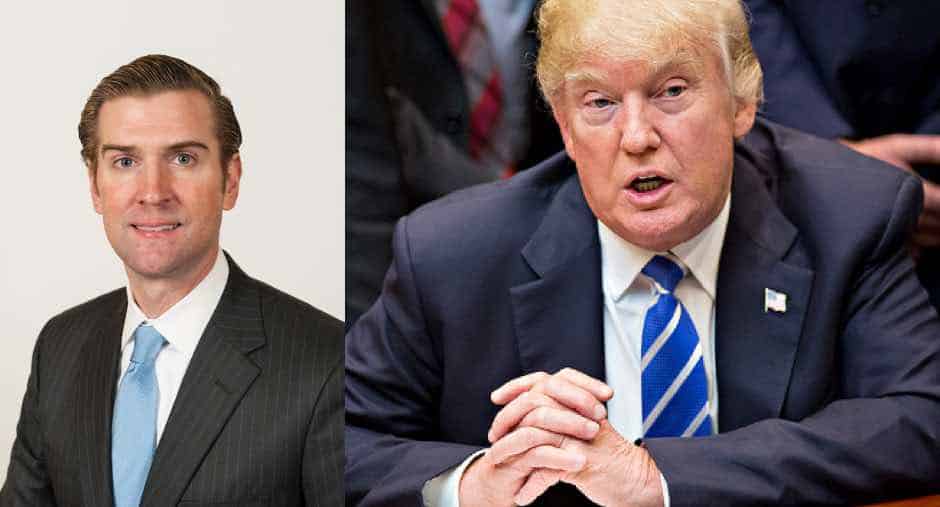 Yesterday, President Donald Trump selected the assistant secretary at the Department of Veterans Affairs to support Secretary David Shulkin, MD.
According to the Washington Examiner, John Ullyot was selected to work in some kind of leadership capacity within VA. Early reports erroneously asserted Ullyot would replace Scott Blackburn, who presently functions as deputy secretary under David Shulkin, MD. Those reports were erroneous.
Instead, it would appear Ullyot will take over some other part of VA, most likely its public affairs division.
It will be curious to see how this plays out.
[UPDATE: 3/31/17 – Originally, it was reported that Ullyot would take over Scott Blackburn's position. This is not accurate, and the story is updated to reflect this.]
John Ullyot Previous Employers
Ullyot previously worked at Brighton Strategy Group, as deputy communications director for the Trump campaign, and also as communications head for the Senate Veterans' Affairs and Senate Armed Services Committees.
RELATED: See John Ullyot On LinkedIn
The selected assistant secretary served in the Marines for four years as an intelligence officer following graduation from Harvard. Curiously, before Harvard, Ullyot studied at the Pushkin State Russian Language Institute.
Here is a full list of his employers via LinkedIn (every position is related to public relations):
Trump Campaign
Brighton Strategy Group
High Lantern Group
Hill+Knowlton Strategies
US Senate Veterans Affairs Committee
AOL
Intel
Marine Corps
Here is his education via LinkedIn
Harvard University
Pushkin State Russian Language Institute
Deerfield Academy
One thing is for sure, Ullyot has worked in public relations and messaging for many, many years, and is well connected in DC. My guess is you can count on messaging from the agency being tightened up. Having a spinster serve under Shulkin may be a sign that Trump intends to redirect messaging in some way.
Think it will be a series of announcements like George W Bush's now infamous "mission accomplished" announcement of the Iraq war over a decade ago?
Let's hope not.
Previous Deputy Secretary Under McDonald
We were initially given the impression Ullyot was to take over Blackburn's position, which was previously held by Sloan Gibson.
Sloan Gibson, the former deputy secretary under Bob McDonald, was a senior corporate executive. We saw Gibson fly all over the US to investigate and clean up messes for the administration through strategic messaging.
Ullyot is substantially younger than Gibson and does not appear to have the same experience managing large organizations. This was an early indication and reports from the Washington Examiner and others about Ullyot taking over Blackburn's position was inaccurate.
Now, we are not totally sure what Ullyot will be doing, but it seems likely he will take over public affairs or work in communications in some capacity.
Source: https://www.washingtonexaminer.com/trump-names-border-security-chief-and-veterans-affairs-assistant-secretary/article/2618962