PBS Story Shows Longer VA Wait Times After 2 Years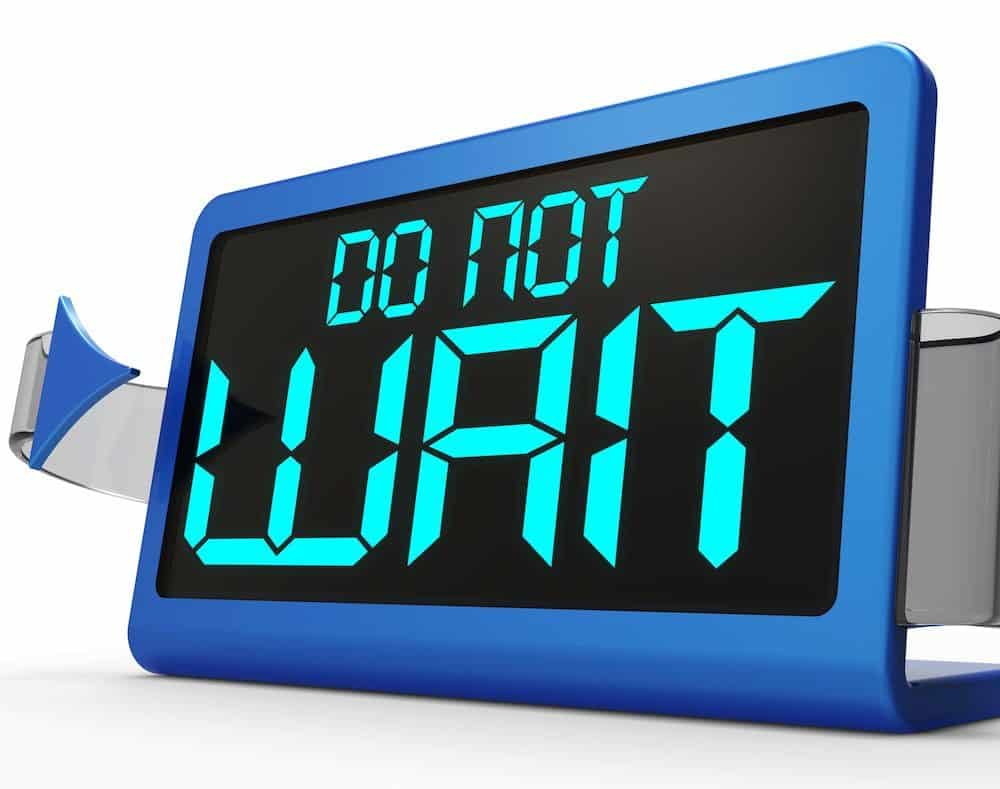 After $10 billion and two years, VA wait times are causing veterans to wait even longer for health care appointments despite claims from AFGE that VA is fixed.
In their report, PBS found that wait times are worse than this time last year. Presently, there are 70,000 more appointments taking at least one week.
BAD SET-UP CAUSES LONGER VA WAIT TIMES
VA claims the increased delays in health care administration are due to greater usage of VA resources, but data analyzed in the report contradict the claim. Instead, PBS says, "the problem has more to do with the way Veterans Choice was set up."
It is as if the entire Veterans Choice program was set up to fail, no?
RELATED: AFGE Says VA Health Care Fixed
VA has failed to administer the program within modern standards. Non-VA doctors are not being paid in a timely manner. As a result, many of those doctors originally willing to work with the new program have stopped since VA cannot honor its agreements.
That seems to be the most convenient foible of the Veterans Choice debacle. Now, the entire country knows how dysfunctional and incompetent VA is at administering new bureaucratic programs.
PBS did a great job highlighting some very human examples of how the program is still not working. They even covered problems with the lead contractor responsible for administering the program, Health Net.
PBS HIGHLIGHTS HEALTH NET INCOMPETENCE
According to PBS:
In Gastonia, N.C., Kelly Coward, a surgery scheduler at Carolina Orthopaedic & Sports Medicine, dials yet another veteran with bad news.

"I'm just calling to let you know that I still have not received your authorization for Health Net federal. As soon as I get it, I will give you a call and let you know that we have it and we can go over some surgery dates," she tells a veteran.

The practice sees about 200 veterans. Dealing with Health Net has become a time-consuming part of her job.

"I have to fax and re-fax, and call and re-call. And they tell us that they don't receive the notes. And that's just every day. And I'm not the only one here that deals with it," she says.

Carolina Orthopaedic's business operations manager, Toscha Willis, is used to administrative headaches. They're part of the deal with health care, she says, but she's never seen something like this.

It takes "multiple phone calls, multiple re-faxing of documentation, being on hold one to two hours at a time to be told, 'We don't have anything on file,' " she says. "But the last time we called about it, they had it, but it was in review. You know, that's the frustration."

It can take three to four months just to line up an office visit.
Sounds like a big problem with the Veterans Choice system lies within the government contractor VA hired to administer the program. What if we eliminated the Veterans Choice program, per se, and just allowed veterans to use
What if we eliminated the Veterans Choice program, per se, and just allowed veterans to use their VA ID Card to get normal health care like elderly Americans on Medicare? Wouldn't that eliminate the middle man, so to speak?
If we are going to allow veterans to use non-VA health care, perhaps the agency should take some tips from our nation's elder care system since that one at least seems to work.
When you are old, you get health care.
Why can it not be that simple for veterans?
No doubt, Veterans Choice has many problems, and if VA was truly committed to getting it done right the first time, they would have done so. But like many other programs administered by VA, getting it right the first time, or the second time or even the third time never seems to be a realistic expectation.
As for the union, if you asked AFGE president J. David Cox, we should scrap the program and force veterans back into VA.
And like Pandora's Box, let's hope that now that the horses are out of the barn, they cannot be put back in.
Source: https://www.npr.org/sections/health-shots/2016/05/16/477814218/attempted-fix-for-va-health-delays-creates-new-bureaucracy