VIDEOS: Here are YouTube Clips of VA's $5ml Ads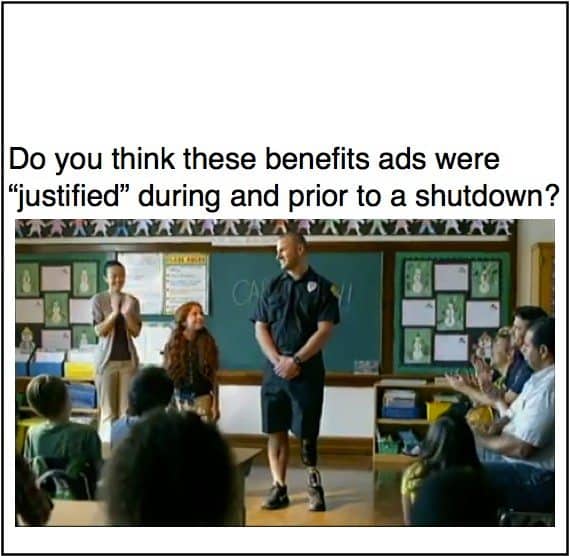 VA recently owned up to spending $5ml in 6 weeks on ads that ran before and during the VA shutdown. Many of the benefits the ads were about were also shutdown.
I found some of the ads on YouTube that I wrote about yesterday.
In two Military Times articles, VA was claiming the ads within its mission to increase awareness about VA benefits and VA healthcare.
However, the ads did not do a great job of helping veterans access local resources. Instead, they seemed to support a positive spin on enlistment in the military because VA provides services if you get hurt.
Interesting message. Here are the ads I found: