Former Phoenix VA Chief Gets Probation, No Penalty For Dead Veterans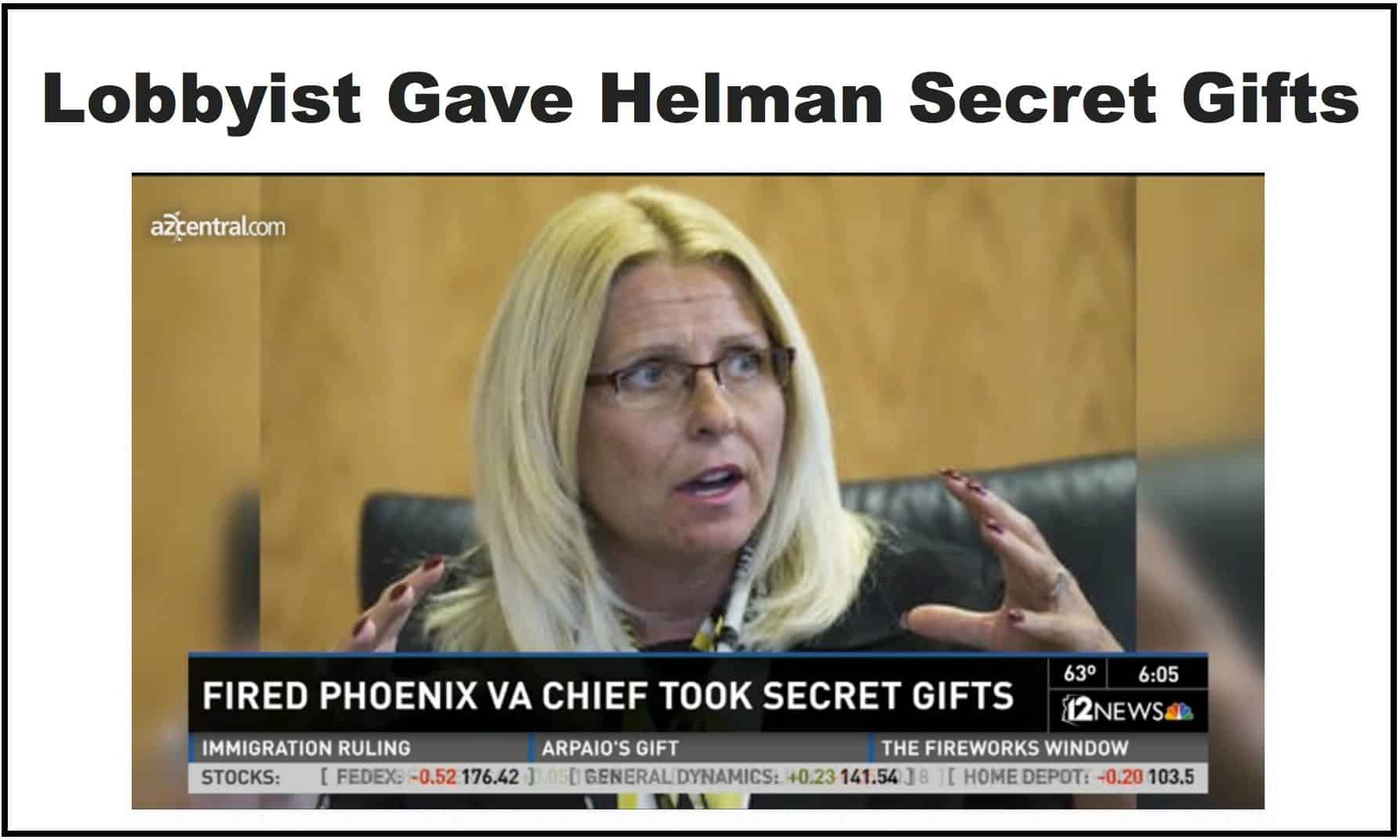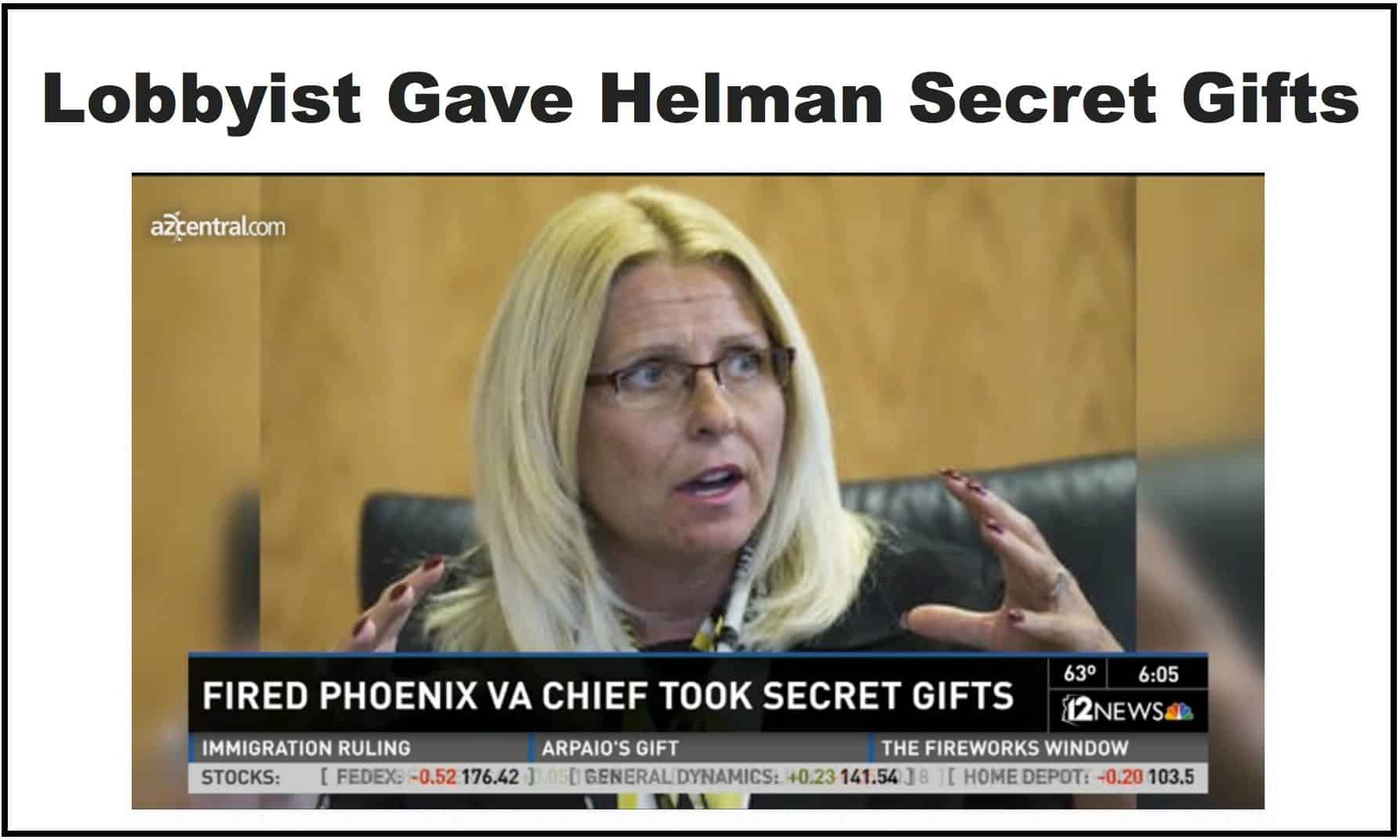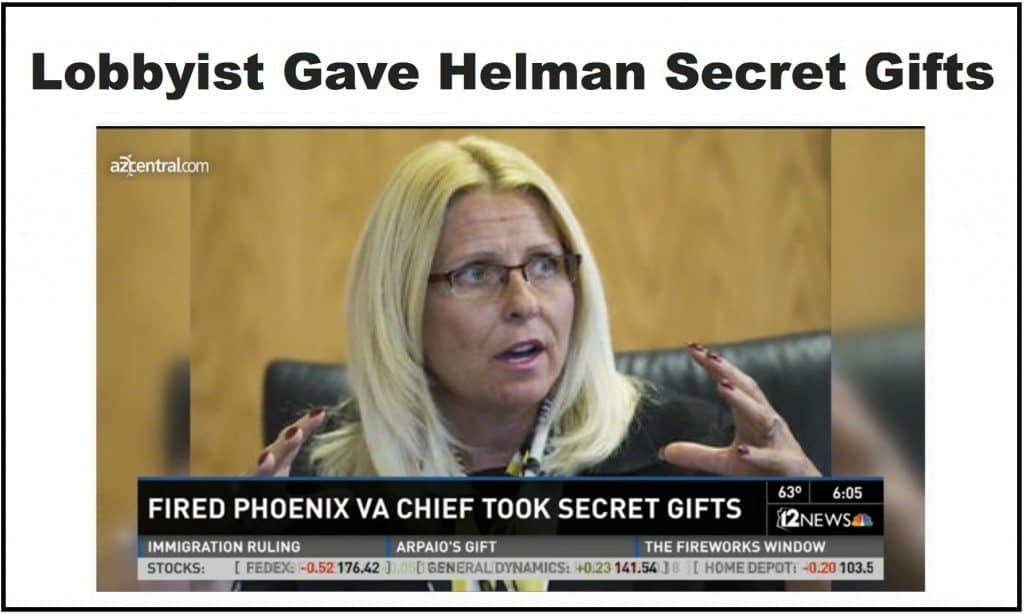 Sharon Helman was sentenced to two years probation for fraudulent disclosure of lobbying gifts but received no penalty related to any of the dead veterans from the wait list.
In April, Sharon Helman pled guilty to filing false disclosures that she submitted to the federal government. Those disclosures contained false information about yearly gifts she received from a lobbyist. If a normal civilian did the same, it would amount to a fraudulent misrepresentation and possible jail time.
The gifts allegedly included a car, a trip to Disneyland, a trip to wine country, and tickets to a Beyonce concert for her and her family.
The lobbyist involved in the scandal was named Dennis Lewis. He formerly worked at VA and had a close relationship with Helman who was a subordinate of Lewis'. As a revolving door type lobbyist, Lewis repeatedly gave gifts to Helman that were later claimed to be personal in nature. Lewis was immediately terminated from the lobbying firm Jefferson Consulting.
RELATED: Lobbyist Fired Immediately For Unethical Gifts
When was the last time you gave a friend a car, trips to Disneyland and of course Beyonce tickets? What kind of quid pro quo do you think may have been at play in the apparent gift scheme?
SHARON HELMAN SCANDAL BACKGROUND
Helman is the former director of the Phoenix VA Medical Center from 2012 to 2014. At the helm of the facility, Helman allowed problems resultant from scheduling fraud to fester like a boil. That boil eventually burst in 2014 and an investigation found that veterans died while waiting for lifesaving care as a result of the scandal.
Prosecution of the scandal was botched by VA, as it failed to adequately submit evidence of the wait list fraud related to her discharge. Likewise, VA OIG issued a whitewash of the scandal some months after the matter erupted in the news media.
RELATED: Helman Sues To Get Job Back
Nonetheless, Helman was apparently convicted for fraud, albeit of a lower seriousness of fraud than what those in the veteran community had hoped.
Phoenix VA is reportedly moving forward from the event. Three weeks ago, they held a pow-wow for whistleblowers who supported the agency's moves over recent months to move forward. At the end of the meeting, all Phoenix VA whistleblowers allowed at the meeting signed a letter of support.
VA excluded certain whistleblowers from the meeting including counselor Brandon Coleman to apparently allow a fictional display of support without any discomfort.
Think the veterans who died while waiting for health care so some bean counter could get a fraudulent bonus would approve of the penalty or the antics of later administrators?
Most administrators know their careers are over if they get terminated from the Department of Veterans Affairs. Shortly after her termination, Helman sued to get her job back but was apparently shot down.
This makes me wonder what she will be doing for the next 15 years of her career as an ex-VA employee completely disgraced in the national news media. What do you think?
Source: https://www.12news.com/mb/news/local/valley/former-phoenix-va-director-sharon-helman-sentenced-to-2-years-probation/197148118