VA Employee Kills Veteran With Van, Gets $25 Tickets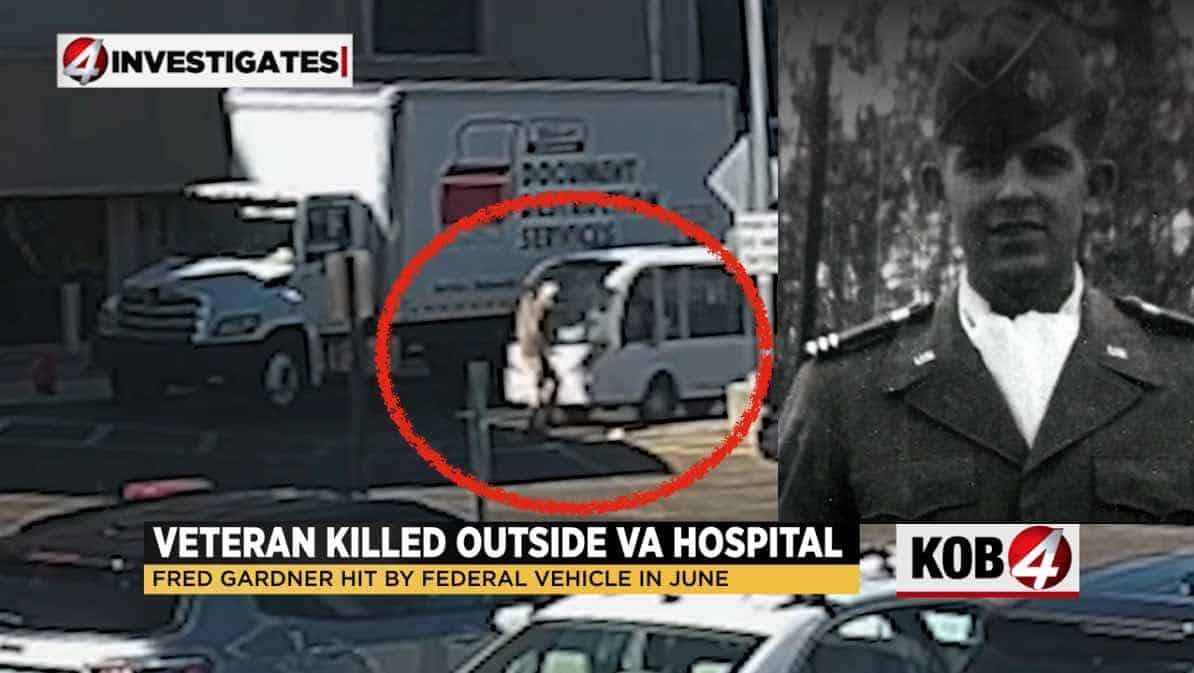 Five months after Fred Gardner was killed, VA is still shielding details of his death from family members attempting to learn more.
May 31, Gardner was run down by an unnamed VA employee with an agency transport van. The 87-year-old Bronze Star winner walked through crosswalk when a VA transport van blew a stop sign, turned left and ran him down. Gardner died the next day from his wounds.
The Gardner family has now locked horns with VA over the heavily redacted file and other details of the crime. The agency has only issued 18 of 31 pages. VA says the redactions are due to the Privacy Act of 1974.
According to KOB 4:
The Gardners' attorney, Elicia Montoya, disputes the redactions and other evidence that has not been released by the agency. In a letter, she sharply criticized the police decision to issue three tickets – two of them have a $25 fine, which is the same for "spitting on property."

Gardner's family, including son and daughter-in-law Jim and Cheryl and son Richard, said Gardner found a family in the military.

"The Air Force gave him the opportunity to learn and to show knowledge," said Richard Gardner.

"He loved flying and he said, basically, 'Anything to get in the air'," remembered Jim Gardner.
Gardner's use of the health care benefits he earned through service are linked to his death. The day he was killed by the careening VA van driver, he was attending an appointment for a knee surgery for an injury linked to his service that had plagued him for years. His family urged him to use VA to provide the surgical care before his death.
The incident happened at Raymond G Murphy Medical Center in Albuquerque, New Mexico. The facility has a history of obstructing access to records including those linked to veteran suicides that the facility.
In 2016, a veteran committed suicide by gun in front of the Albuquerque facility. Insiders told this publication that the scene was "very, very messy" leaving employee witnesses "severely traumatized." The agency successfully obstructed access to information.
That was six years ago. Now, that VA location still follows the same block and tackle tactic when it comes to data needed to evaluate potentially criminal acts resulting in a veteran's death.
The agency did finally release surveillance footage that shows the speeding van that struck and killed the veteran. The news is shocking to watch. The driver reportedly wants to come forward to make it right with the family, but the agency refuses to release his identity.
In response to the Gardner death, a VA spokesperson said, "While there are no words that can ease the pain of the loss of Mr. Gardner, we send our heartfelt condolences to his family and friends."
This is a must watch video. The circumstances surrounding Gardner's death are truly tragic.
Source: https://www.kob.com/new-mexico/va-shields-details-of-veterans-death-4-investigates/