Questions For Today's VBA Stakeholder Meeting, 2 PM EST (Sign Up!)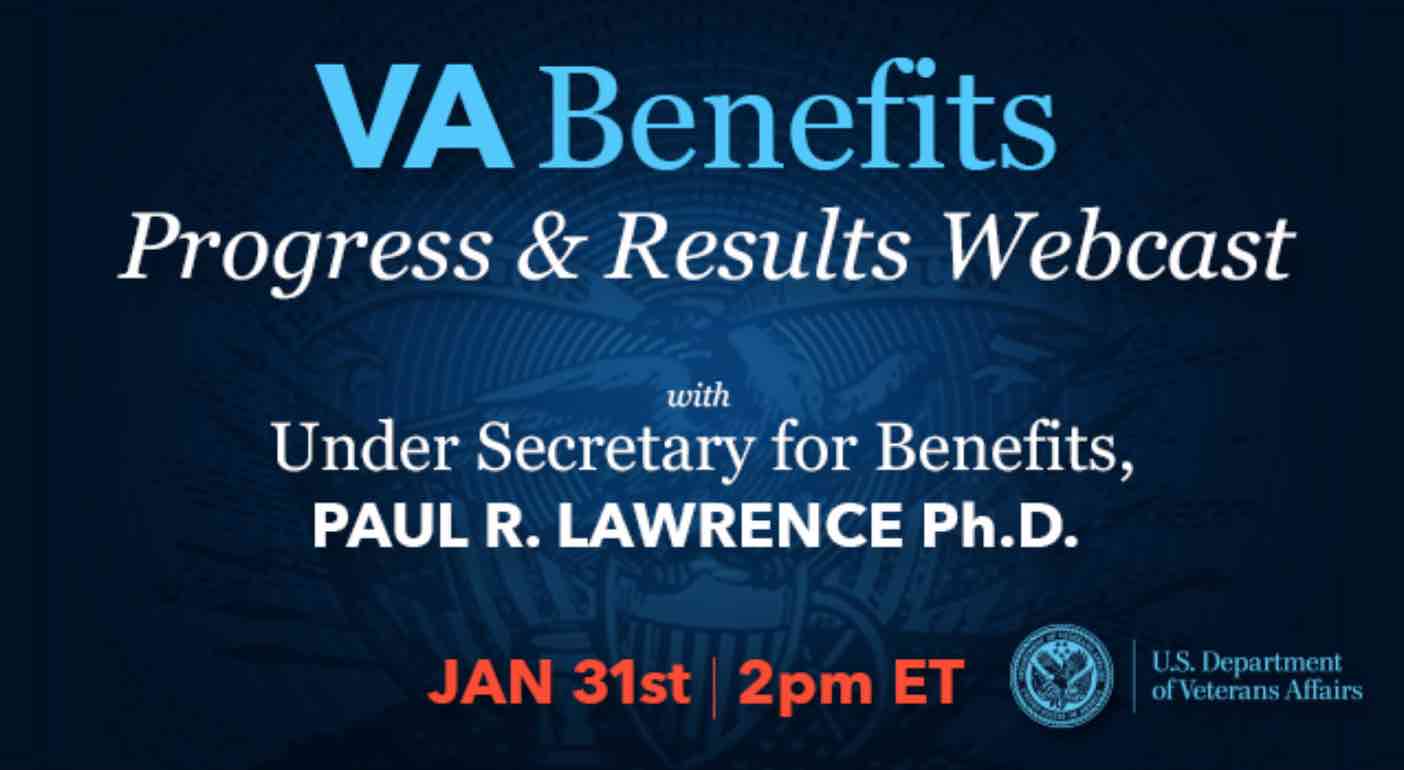 The Veterans Benefits Administration (VBA) is holding a stakeholder meeting on January 31 at 2:00 pm EST that all veterans should sign up to attend.
Today, VBA is holding its quarterly stakeholder meeting. Those interested can register for the event. I encourage all readers not only to sign up but to ask questions if allowed.
Should VBA open it up, I have a list of questions below that I hope some of you ask. If not, we at least hope the presentation will address at least some of these questions.
According to VBA:
The Under Secretary for Benefits, Paul R. Lawrence, Ph.D., will hold a live webcast on January 31st about the general health of the Veterans Benefits Administration (VBA) for the first quarter in Fiscal Year 2019, including its performance and financial metrics, accomplishments, challenges, and collaborations. This will be the second in a series of quarterly events in which we will share VBA's progress, challenges, and way forward for the administration.
Learn More: https://www.benefits.va.gov/benefits/stakeholder.asp
VBA Stakeholder Meeting Questions
Here is our list of questions we hope to get answered:
1) Why was the Office of Economic Opportunity disbanded and now programs reporting directly to an executive front office? By disbanding the office, did it serve to dilute the expertise in the economic empowerment programs like the GI Bill and VA Vocational Rehabilitation & Employment?
2) Are you going to actively and competitively recruit an experienced executive to oversee the tens of billions of dollars spent annually on the GI Bill? Will that be an executive with actual education expertise?
3) Will you provide a by-program-crosswalk of all Forever GI Bill elements and the status of implementation? By date? Risks if any? In addition to briefing slides currently given to VSOs?
4) How many veterans who lost their GI Bill benefits due to school closures have applied to have benefits reinstated? What is being done to reach out to them since they may be at significant risk for economic distress?
5) How much funding has been diverted from Education for other VBA programs in the last 3 years? Is budget more or less now under Trump Administration?
6) As a seasoned management consultant, USB Paul Lawrence, why are you perpetually hiring from within the status quo and not bringing in those with subject matter experts from outside the VBA? Do you think VBA has training pathways into the economic development discipline? Do the staff require any formal experience or training in that discipline? Aren't most of your employees coming from a claims background?
7) Did Robert Worley pay back his presidential rank award ~$40k  (based on his leadership in implementing the Forever GI Bill?) after the series of failures last year? Was his move paid for by taxpayers to Houston? What training does he have in claims? How is Director for Education equitable knowledge to a claims RO executive director?
8) A lot of time is spent posting pictures of you and your staff traveling or shaking hands with people. How much time are you and your #2 Margarita Devlin spending inside the organization tackling problems? How much money do you spend on travel to events versus working meetings?