Robert Wilkie Nominated, Cerner Contract Obvious Litmus Test To Run VA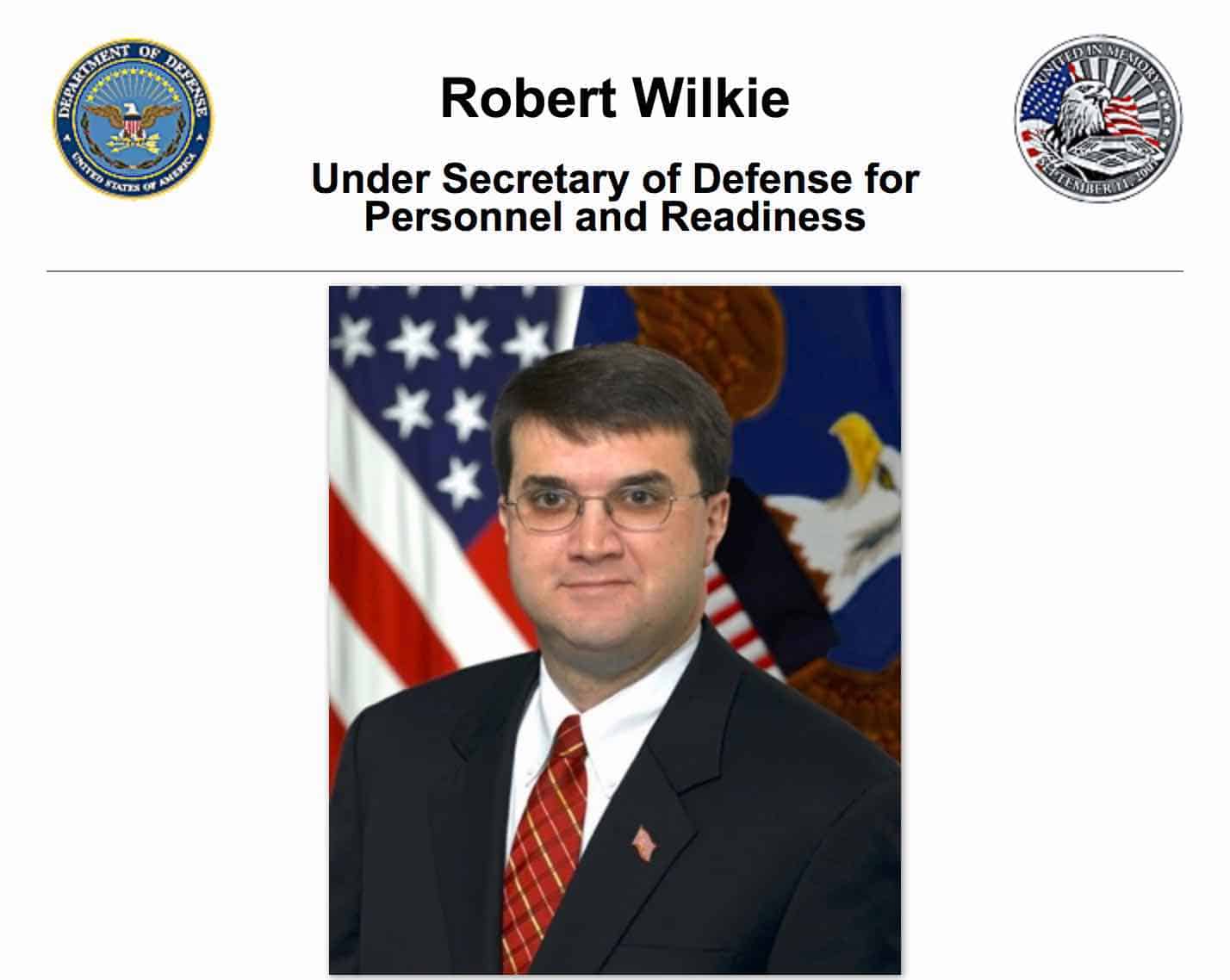 The day after signing the $10 billion Cerner contract, ten days ahead of schedule, acting VA secretary Robert Wilkie was nominated by the White House to serve as the permanent VA secretary if confirmed by the Senate.
Based on his background as a DOD lawyer who previously guided Senate confirmation preparation and related preparations for James Mattis, Robert Gates, Admiral Mike Mullen and General David Patreaus, to name a few, I can only imagine his Senate confirmation will go smoothly.
Or, it will go as smoothly as can be expected after his decision Thursday to pay Cerner $10 billion for an electronic health record system that may not work. It seems clear he was ushered in as acting VA secretary to make that deal happen, for better or for worse.
There is no question DOD and VA needed to figure out a resolution to unify their medical records systems. Now, only time will tell whether Cerner was the right choice.
Cerner Deal's Background – Litmus Test
Thursday, Wilkie signed the surprise contract with Cerner ten days prior to the decision's deadline following a DOD report that Cerner's MHS Genesis does not work for the same purpose – – that purpose is to run the agency's entire electronic health record system for medical care of military personnel.
To synchronize health care for veterans after military service, VA and DOD have struggled for over a decade to unify the systems, wasting billions of dollars in the process.
The most recent iteration of that transition attempt is the contract with Cerner to unify DOD with VA rather than keeping VA's open source platform called VistA. Over the past three decades, VA refused to hire sufficient developers to maintain its platform creating a self-fulfilling prophecy of the VistA system no longer being updated to meet modern demand.
RELATED: Will Trump's Next Pick For VA Secretary Be Ruined, Too
But, as DOD just learned, such an endeavor takes more bass than realized. The implementation of Cerner's system at just four locations proved a colossal failure and was published last week in an IG report.
Despite the bad news, Wilkie pushed through the deal ahead of schedule likely due to the anticipation that more negative press would follow resulting in a political backlash that would kill the unification deal with Cerner.
As an apparent litmus test, Wilkie was swiftly nominated by President Donald Trump to run the agency as the legitimate VA secretary. Little is known publicly or within VA about Wilkie other than he is well liked and professional with staff.
RELATED: VA Wasted $1.1 Billion On Bad IT Fixes
Prior to serving as acting VA secretary, Wilkie served as the Under Secretary of Defense for Personnel and Readiness in DOD. Below is his biography in italics.
Robert Wilkie Biography From DOD
Robert Wilkie is the Under Secretary of Defense for Personnel and Readiness. Mr. Wilkie is the principal advisor to the Secretary and Deputy Secretary of Defense for Total Force Management as it relates to readiness; National Guard and Reserve component affairs; health affairs; training; and personnel requirements and management, including equal opportunity, morale, welfare, recreation, and the quality of life for military families.
The son of an Army artillery commander he spent his youth at Fort Bragg. He has more than 20 years of experience at the national and international level. During the George W. Bush Administration, Mr. Wilkie served both Robert Gates and Donald Rumsfeld as Assistant Secretary of Defense from 2005-2009, and was the youngest senior leader in the Department. Prior to his first Pentagon tour, he was Special Assistant to the President for National Security Affairs and a senior director of the National Security Council under Dr. Condoleezza Rice. Mr. Wilkie also has extensive experience in the United States Congress including recent service as Senior Advisor to Senator Thom Tillis as well as being Counsel and Advisor on International Security Affairs to the Majority Leader of the United States Senate, the Honorable Trent Lott.
He had a five-year tour as Vice President for Strategic Programs for CH2M HILL one of the world's largest engineering and program management firms, where at various times he had program management and advisory assignments as diverse as the London 2012 and the reform and reorganization of the United Kingdom Ministry of Defense Supply and Logistics System (DE&S).
Mr. Wilkie is a reserve officer in the United States Air Force Reserve assigned to the Office of the Chief of Staff.
Prior to joining the Air Force, he served in the United States Navy Reserve with the Joint Forces Intelligence Command, Naval Special Warfare Group Two and the Office of Naval Intelligence.
A graduate of the College of Naval Command and Staff, Air Command and Staff College, the United States Army War College, and the Joint Forces Staff College, Mr. Wilkie has published articles in the Naval War College Review, Parameters, Armed Forces Journal International, The Air and Space Power Journal and Proceedings. He holds personal and unit decorations as well as the Defense Distinguished Public Service Medal, the highest civilian award of the Department.
Mr. Wilkie also shepherded the Senate confirmation process for James Mattis, Robert Gates, Admiral Mike Mullen (CJCS) and was responsible for the preparation of General David Petraeus and Ambassador Ryan Croker for their multiple appearances before the Congress in defense of the Iraqi Surge.
Mr. Wilkie holds an Honors degree from Wake Forest University; Juris Doctor from Loyola University College of Law in New Orleans; Master of Laws in International and Comparative Law from Georgetown University and a Masters in Strategic Studies from the United States Army War College.