Star Tribune Features DisabledVeterans.org Founder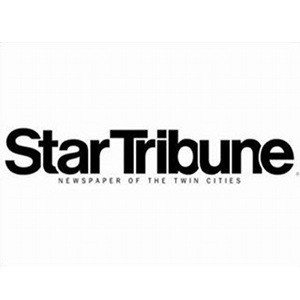 MINNEAPOLIS, MN – Yesterday, I had the honor of being featured in the Star Tribune. For many of you outside of the Midwest, the Star Tribune is like the LA Times of this region. Journalist Mark Brunswick did the interview.
The write-up focused on the work I have been doing right up through the most recent trip to DC last month.
Titled, "Military affairs beat: Little guy prods VA on claims backlog," Mark did the best write-up of my work that I have ever seen. He really has a way of capturing the essence of what a person is doing.
For years, Mark has written about regional veterans issues and is an award-winning journalist. He was embedded with the Minnesota Red Bulls from the state's Army National Guard some years ago. Veterans topics he has covered range from PTSD treatment to veteran suicides.
Here is the write-up he did of me to highlight local veterans fighting against VA:
Military affairs beat: Little guy prods VA on claims backlog
Chalk one up for the little guy. It took almost 10 years for Air Force veteran Ben Krause to pester, irritate, blog about and generally harass the Department of Veterans Affairs before he got the full disability benefits he deserved from injuries he suffered while in the service.
Now Krause, just a few weeks short of completing his law degree at the University of Minnesota, can claim a part of a larger victory. Last week, the VA announced it was addressing an enormous backlog of disability claims by granting temporary approval for any claim older than a year. VA claims raters will now make provisional decisions on the oldest claims.
About 70 percent of the disability and pension claims awaiting a decision by the VA have lingered past 125 days, the point at which the agency considers them "backlogged." In 2009, when VA Secretary Eric Shinseki took office, it took an average of 161 days for the VA to make an initial rating decision on a claim. It now takes more than 286 days.
The backlog has been criticized from the halls of Congress to veterans groups. But Krause, who credits a blue-collar bull-doggedness and his legal training for his tenacity, has clearly been one of those making a difference. His blog, www.disabledveterans.org, caught the attention of bureaucrats at the VA, who invited him to Washington.
Last summer Krause testified before the National Democratic Party Platform Committee about veterans issues and the importance of getting the word out through social media. That led to a meeting with VA Under Secretary Allison Hickey in February. She talked to Krause about his website and some of the educational tools he has developed on it. He's considering postponing his legal career to work on fixing the backlog and then find work in Minnesota, hopefully with a law firm.
"For the past two years I've gone to D.C. to hammer the VA and lawmakers about the economic importance of ensuring that America understands the full cost of war," Krause said. "Part of that means making sure that all veterans get the benefits they were promised and making sure the promise is a square deal."
Mark Brunswick • 612-673-4434