I Saw the Weirdest Thing at My VHA Today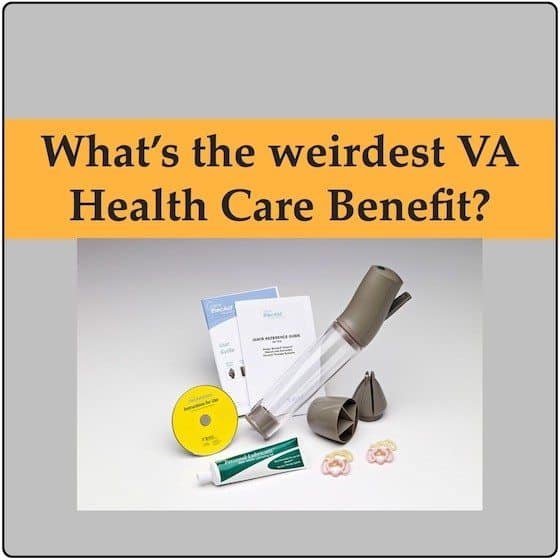 Shock. My appointment with VA revealed the oddest treatment I've ever seen at VA. I'll have to chalk this one up as the oddest Wednesday I've had in a while.
I usually talk about serious topics on here but I thought I'd deviate a little today.
We all know VHA health care providers prescribe veterans with all kinds of treatments for all kinds of maladies. Not much surprises me, but today I was certainly shocked. While sitting in the chair I came face to face with VA's boxed and prescribable penis pump.
Yes, that's right. VA struggles to provide care for female veterans but is more than able to give male veterans everything we need and more… apparently much more. While I'm sure these help many vets, I was certainly surprised to see the puppy sitting there on the shelf at the urologist's office.
Made by ErecAid, the device with accessories costs consumers around $550. I'm not sure how much VA pays for these, but I hope it's worth it to the veterans who benefit.
All joking aside, while I appreciate the effort, I hope VA is equally as helpful for women suffering from reproductive difficulties relating to sex drive, just like men.
What is the weirdest thing you've seen VA prescribe?