Free Stuff From VA – What Smart Veterans Do At Mid-Semester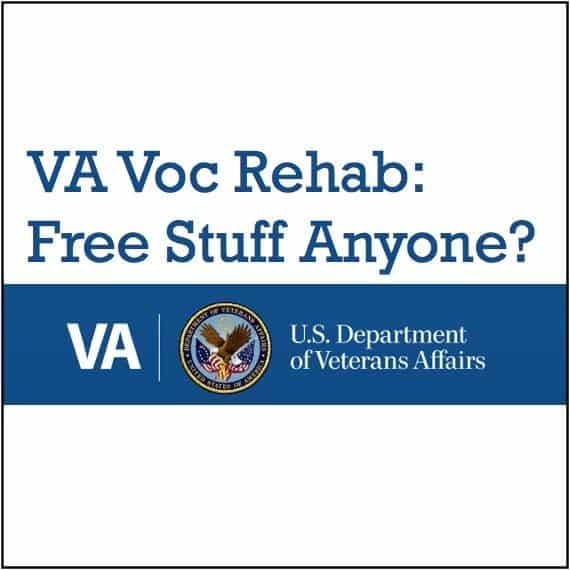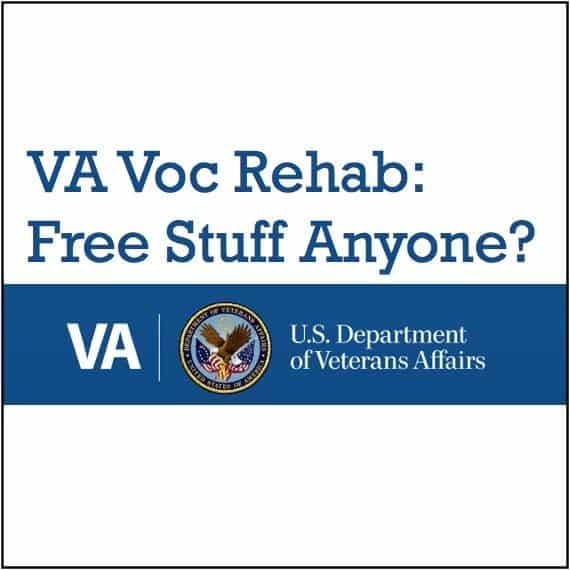 Veterans have been writing in about how to get free stuff from VA. While I won't help you be a over the top with requesting free things, I will give you the strategy you need to get what you want.
The key to free stuff is to plan ahead while not pigging out on the benefits. While getting a free iPad or free MacBook Pro is nice, the VA is not like the ice cream man. You will need to think it through with a "free stuff strategy."
Since strategy is necessary, you will need a plan. That's right. Plan for free stuff. Odd concept I'm sure, but hear me out.
In about two weeks, the next term schedules will come out, and student veterans need to be ready.
You need to be ready to pounce on your favorite class before some zit-faced 20-year-old beats you to the punch. But there is more to this than zitty punks taking up all the good classes.
One thing most traditional students do not have to deal with is raising a family while in college. Another thing could be disabilities and emotional wounds from battle.
For many student veterans, we get to deal with all of those things plus school schedules, zitty punks, and tough professors who sometimes do not get it.
For that reason, it is vital that veterans plan out their semesters well in advance.
One factor student veterans tend to forget is figuring out how their school schedule could be impacted by their disabilities well in advance of class sign up.
If the class might impact your disability, or a computer program or tool would help you succeed, it is imperative to get the paperwork filed well in advance for the free tools through VA.
This is where VA Voc Rehab comes into play. Though, these issues are not strictly limited to Voc Rehab students. GI Bill students need to pay attention to what I'm about to say, since you could use both programs at the same time to get access to the free resources.
VA Voc Rehab has the ability to purchase all kinds of items for veterans to help us succeed. However, the list of these items and access to them can be like navigating through a maze with no GPS.
To fix this, I just wrote up VA Vocational Rehabilitation Freebies. Like the name, the guide is free to those who sign up for the newsletter, which is also free.
I did this because I got tired of hearing stories of veterans having a tough time getting access to what they need to succeed – especially since VA is required to provide us with everything we reasonably need to do well.
Student veterans like you write in a lot about how a VA Voc Rehab counselor failed to get them their computer in time. Or, they will write in about not getting some other piece of equipment or software that is vital for success.
As a result, the veteran got very flustered during the term and got poor grades or dropped out. Sadly, these stories are too numerous to count, and the impact of the frustration will last for the remainder of that persons life in the form of bad grades or no degree at all.
Sometimes these issues have to do with a VA counselor not wanting to do his job filling out request paperwork than anything else. Other times, the counselor and veteran are too slow in getting the paperwork through.
If you are alive in America today, you can probably assume why it is important to plan ahead for these kinds of road bumps. Let's look at what would happen if you waited until school starts to get a computer.
Attending college today requires a computer for the most part. You need to use it for word processing. You need to use it for taking notes. You need it for research. Most colleges use intranet bulletin boards for assignment turn-ins and assigned readings.
Thus, it is vital to have a computer. But waiting for VA to get off its duff to get you a computer may be like watching glaciers melt. It is a slow process.
I write this post to help prompt you to also consider the importance of thinking ahead, if you are in college or thinking about starting up school.
I recall how easy life was in the military when it came to deploying. You just need to pick up your bag and go. The logistics teams all sorted out the details. But, the days of having an entire military logistics team to sort out the details for you is over.
It is time to think ahead when it comes to life planning, and even planning for the next term. This is especially true regarding equipment and scheduling.
While thinking about this the other day, I decided to write up a free eBook about freebies and planning how to get them.
This eBook tells you key strategies you can use to get the free stuff you need to succeed in college from VA with as little hassle as possible.
There will always be some degree of hassle. This guide will help keep the hassle manageable when getting free stuff from VA Voc Rehab.
So here's the exchange. You sign up below to our newsletter and we send the guide to your email. It's that easy.
Enter your name and email here and follow the instructions.
Veterans wanting something more robust, like a guide for applying to VA Voc Rehab or a guide on appealing a denial for that program, should check out our Voc Rehab Survival Guide for Veterans.
Send a note with any questions.