Secrets: The Simple Google Scholar Way To Proving Your Claim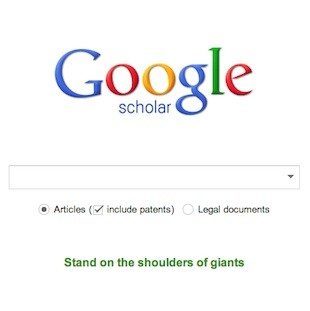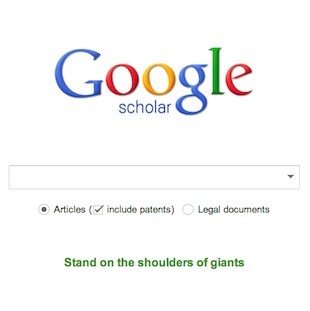 Disabled veterans constantly write in about disability topics that are all radically different.
After years reading these emails, I can honestly say that no two claims are alike.
Given this truth, many other people ask me how to give advice if they want to be veterans advocates, too.
The answer is simple.
Thinking broadly about the research you are trying to do.
In law school, we are taught to be able to solve most any client riddle by using the power of the internet.
That's the big secret. You can use internet searches to find most anything. But, for the sake of this post, I won't stop just with that.
When trying to think of how to search, think of the most common sense way to state what your are looking for.
Many veterans have sleeping problems due to sleep apnea. This answer is simple then. If you are looking for information on sleep apnea, you merely type in the term and away you go, "sleep apnea."
Likewise, with VA Vocational Rehabilitation, many veterans want Self-Employment as their track of rehabilitation. So, merely search using "vocational rehabilitation self employment."
Then the next question is where do I search for this information?
Here is the main source I use to get information in a hurry, Google Scholar.
The Great And All Powerful Google Scholar
Google Scholar is the search engine researchers use to find specific data on a specific topic. When it comes to disability compensation or vocational rehabilitation, you can use Google Scholar to find out what the pro's do.
Here's what I mean.
Researching Disability Compensation Sleep Apnea
When it comes to disability compensation, most of us need to know what doctors would actually say about our condition. We can find that research by typing in what we think the condition is within Google Scholar.
In this quick video, I quickly show you how to find Google Scholar on the web. Then I search for "sleep apnea."
When you watch this, be sure to enlarge the video to fit the full screen in order to read the text. You can do this by rolling the cursor over the box below in the lower right hand corner.
Researching Vocational Rehabilitation Self-Employment
One problem veterans have with the formal VA Vocational Rehabilitation program is that they get trumped by the counselor. This means that the counselor disagrees with what the disabled veteran claims. The result is that the veteran winds up with nothing or less than what they had hoped.
Using Google Scholar, these veterans can find rehabilitation research that may support their position.
In this example, I search for a few things but find good research articles after searching for "Vocational Rehabilitation Self Employment."
There are quite a few resources when searching online.
Even though none of these are directly by VA researchers, you can still use them to support your claim that a self-employment track would work for you.
Beyond Google Scholar, there are many other resources out there, too. Please comment below to list some of your favorites so other veterans can find the answers they need.
Over the next couple months, I will periodically write about other favorites I have when it comes to fighting for my claims using documentation.