Stewart Rocks: The Best Daily Show… Ever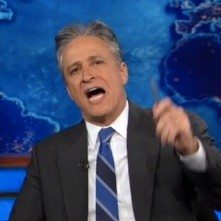 In a bout of pure awesomeness, Jon Stewart let it rip recently against the Department of Veterans Affairs and the unconscionable disability backlog.
Called The Red Tape Diary, this was literally the best bit I've seen from Stewart in a while. I've already posted about this on Facebook, but I thought doing a quick write up on it made sense given how awesome it was.
Stewart runs clips of Congress you've seen here from the House Committee on Veterans Affairs… Only his audio-visual budget is much higher than mine – which is $0.
Check it out here. Just push the arrow below.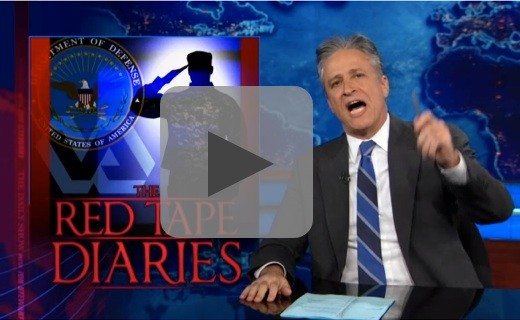 Like I said, this is when Jon Stewart is at his best, sticking up for the little guys who are getting screwed by the system.
I recall his coverage of the 9/11 firemen who were denied health insurance coverage after coming down with all kinds of deadly cancers. He hammered the system and Congress eventually did the right thing.
Hopefully media attention like his will light a fire under the rump of President Obama and Secretary Shinseki to take a more serious look at the problem.
I guess when I say more serious, I mean that they should actually figure out how to fix it – as opposed to merely looking serious in front of the cameras.
Let me know what you guys think of The Red Tape Diaries after watching it.