Mailroom: Should I Appeal My Back Denial?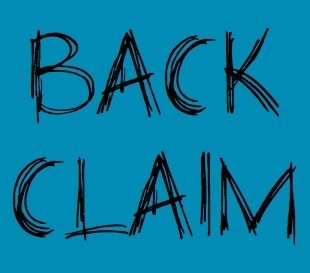 One veteran writes in about a back claim and whether or not to appeal the decision prior to surgery.
Back injuries in general are tough with VA because VA hates them. But lets be honest, VA seems to hate every claim.
On the website, I have a disability compensation guide that is free for veterans. Check it out here: https://www.disabledveterans.org/free-disability-compensation-guide/
Here's the drill: I include this for all newcomers. Each week, I take an email from a veteran that would have broad appeal to many veterans. Questions are usually about the GI Bill, VA Voc Rehab, or Disability Compensation.
I then analyze the veterans benefits issue for a bit and post my input here in our weekly segment: Mailroom.
Basically, I take out all of the veteran's identifying information from the best email and post it here with my answer.
If you have a burning question about your veterans benefits, sent me an email by selecting the contact tab at the top of this page. If I think your situation will be helpful for other veterans, I will re-post it here.
* If you do not want me to write about your veterans benefits situation, please feel free to let me know within the email. I have no problem keeping a lid on the situation, too.
From the Veteran:
Ben,
After 15 months the VA finished out my claim (Back)and now my Doctor has scheduled surgery for me back surgery, my condition got worse during the wait. My question is should I appeal their decision or start a new claim?
Thanks in advance for your time.
From Benjamin Krause (me):
Until very recently, back injuries were tough to prove regarding severity because of the subjective factors involved regarding pain. However, today we have many new imagining techniques that prove the disabling condition.
The problem now is two fold. VA will fight to avoid paying for the procedures and stick to the old metrics that served them so well in denying claims.
Secondary to this will be VA fighting what a non-VA doctor may conclude in looking at the condition.
I personally just used a procedure called a dynamic standing MRI. The cost was $6,000 but, because I have student insurance paid for via VA Vocational Rehabilitation and Employment, I am only required to pay $400.
After your surgery, I would assume the doctor should know more about your disabling condition than prior. This also leads me to believe this same doctor will give you an opinion on your claim that may contradict the same lack of severity VA denied your claim with before.
So, to your question, I suggest you consult with a VSO or lawyer and appeal if you feel the decision was incorrect. The additional info from you appeal will probably help you get the increase you are seeking, if in fact you are correct.
The biggest thing you can do to advocate for yourself is to do your research. WebMD will probably have some very specific information about your condition. Crosscheck this with the disability rating tables in 38 CFR Part 4 to line up your diagnosis with the correct rating.
Then, in coordination with your claims representative, file your appeal.
Check out my free Disability Compensation Pathfinder for additional information.