SECURE? VA May Get Own iPhone App For Your Electronic Health Records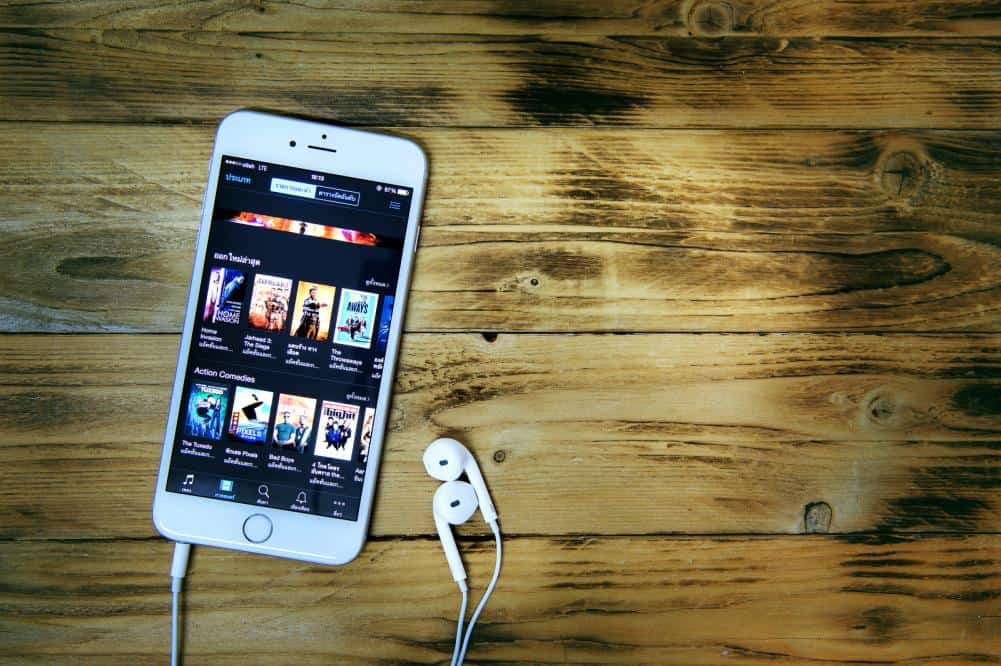 Apple, the company that moved some of its iCloud services to China, now wants access to veterans electronic health records. Apparently, through the Mar-a-Lago trio, Apple has wiggled its way into Trump's inner circle within VA to negotiate a huge deal with huge privacy implications.
While the idea of an app on your iPhone for electronic records might sound nifty, it seems obvious this move is a basic grab at the very valuable data VA has in its VistA database that belongs to veterans and taxpayers.
Before I get to the point, I want to first acknowledge I am a longtime Mac user. But, these past years, I have been troubled to see how Apple has embraced China. I am doubly troubled by Silicon Valley's full embrace of the European model of censorship over free speech impacting online research and general public opinion manipulation.
And we should be happy Apple wants to help veterans by accessing our private records?
Ever since electronic health records were a thing, privacy wonks have decried various moves by government entities to share health data.
Enter the past decade, lax policing of privacy laws and massive investment in lobbying has seen many privacy rights nearly vanish with advancements in technology and snooping linked to social media companies and Big Data.
Now, not only does Google and Facebook want to know the results of your last colonoscopy, but Apple wants to jump into the ring to help [sic] veterans store their electronic health records on an iPhone.
This summer, ProPublica published that a trio of Trump insiders were driving VA policy from Mar-a-Lago without required disclosures. At that time, one of the insiders' children was working a deal for Apple to create an app. That deal supposedly fell through, but now we realize the Apple plan likely coordinated with the Cerner revamp of veterans' electronic health records that will cost billions.
RELATED: Trump Administration Tells Court Mar-a-Lago Trio Totally Legit
The convenience may seem great, but not when you think a few chess moves down the line. Exactly how does Apple plan to profit from this move? And is anyone addressing possible security risks that could come up later should Apple move its entire iCloud or other services to an anti-human rights country like China?
Before answering those questions, take a quick look at the justifications Apple provided after violating its previous privacy agreements with users by adopting China's anti-privacy laws for its Chinese customers.
Why Apple Capitulated To China
"Our choice was to offer iCloud under the new laws or discontinue offering the service," an Apple spokesman told CNN. The company decided to keep iCloud in China, because cutting it off "would result in a bad user experience and less data security and privacy for our Chinese customers," he said.
Let's remember China banned the Taiwanese flag this summer, and Apple's agreement allowed China to crash iPhone's worldwide, not just in China, if you pulled up the flag. China also banned Winnie The Pooh because President Xi Jinping looks like Pooh, and dissidents liked to make fun of Xi using memes.
Is this a recipe for privacy violations in the future? Do you enjoy free speech and being free? I hope you answer, "Yes!" or "Hell yes!" I fall into the latter category.
Using contacts through Trump's Mar-a-Lago Report, Wall Street Journal reported Apple is in talks to use its software to allow veterans to access their electronic health records on iPhones. It has widely been reported Trump insiders have steered policy at VA outside standard advisory laws in place since Nixon's Watergate.
Arguably, should veterans use standard phone storage, that would mean, by inference, that any government or entity requiring access, like China does for its citizens, could then access your health records and passwords.
Apple Lobbies Against China Trade War
Last spring, Apple's CEO Tim Cook spent time at the White House addressing both tax reforms and trade conflicts with China. Shortly after the meeting, Trump dialed back his trade rhetoric involving China and trade.
According to NY Post:
Cook, in a White House meeting with President Trump last month, told the president that a trade war with China is a bad idea, according to a Tuesday report.
In a candid conversation with Trump in the Oval Office, Cook criticized the administration's tariffs on goods products imported from China, according to the report.
"I felt that tariffs were not the right approach there," Cook told Bloomberg about his private conversations with Trump. "And I showed him some more analytical kinds of things to demonstrate why."
[…]
Cook, whose company saw China sales reach $18 billion in the holiday quarter, also doubled down on Apple's commitment to pump $350 billion into the American economy over the next half-decade in the form of tax payments, hiring and capital expenditures.
Ready to sign up? Apple sure hopes you will.
What Apple Stands To Gain
"With nine million users, they will have the largest mobile platform for storing records on personal phones," said Iltifat Husain, assistant professor at Wake Forest School of Medicine and co-founder of Impathiq, a health-data analytics company.
According to WSJ:
The VA partnership has the potential to accelerate Apple's efforts to overcome past challenges by allowing it to tap into one of the nation's largest, concentrated patient populations, health-care experts said. To date, the company has had to take a more patchwork approach, signing agreements with hospital networks and relying on them to encourage patients to import their medical records to iPhones using the new "Health Records" feature.
The goal, supposedly, is to allow users including veterans to import health records onto the phone to let third-party applications sift through the data. It is being touted as a deal supporting convenience to the veteran.
But, again, can we trust Silicone Valley with our health records? What if Apple chooses to move more of its operation to China?
What I am about to mention is not a conspiracy theory, but it may seem straight out of a science fiction movie.
Do Not Forget China's Penchant For Organ Harvesting
This may seem totally off topic, but it warrants addressing how electronic health records could be utilized in a scenario involving organ harvesting – – worst case scenario?
It is now well known that China engages in the barbarous practice of organ harvesting, taking organs from dissidents or the poor and giving them to wealthy citizens. Obviously, access to health records could be helpful not only in precision medicine using artificial intelligence but also… well, organ harvesting.
According to NY Post:
Meanwhile, wealthy people will file into purpose-built hospitals for lifesaving organ transplants. The selection of human kidneys, livers and other organs is vast.
That's because thousands of people have been slaughtered to put them there. Organ harvesting is a lucrative business for the Chinese government.
That is the reality for thousands of Chinese citizens who have reportedly been subjected to forced medical testing for the purposes of organ harvesting for the best part of the past two decades.
China's Communist Party continues to commit human rights atrocities on political prisoners in detention centers, labor camps and prisons across the country, according to reports.
No one is safe under the Communist Party's regime, but practitioners of Falun Gong — a spiritual meditation based on the guiding principles of "truth, compassion and tolerance" — are the main targets.
The Chinese government banned Falun Gong in 1999 and has been mercilessly persecuting, torturing, killing and locking members up in "black jails" — a network of extra-legal labor camps and detention centers established by the Communist Party to detain citizens without charge or conviction.
While this is a worst-case scenario, the deeds and misdeeds of Apple's partners need to be considered, right? And no one can argue that Apple certainly is a partner of China's.
Guilt By Association?
So, Silicone Valley really wants your health records, and they especially want access to the genomic data within the Million Veterans Program.
The reason?
Tailored healthcare based on the DNA sequencing of individuals. That is the next big market and Silicone Valley is itching to jump in with both feet with Big Data.
According to CIO, personalized healthcare by 2020 will be as common as owning a cell phone:
Genome technology previously required multiple runs to assemble a genome. However, today assembly of an entire genome can be completed from a single run. Individual genome sequencing provides patients precision medicine by connecting biomarkers to clinical outcomes. Precision medicine is changing healthcare. This revolution impacts payers, providers, patients, government, and healthcare administrations.
By 2020, personalized healthcare will be a reality that will be as ubiquitous as owning a cell phone. Patients will no longer gamble in the game, waiting for symptoms to start manifesting, or hope for a diagnosis after enduring a lifetime of chronic illness. Precision medicine will extend the average life span by 10 percent, changing not only the length of lifespans but the quality of life.
This all sounds great, especially if you are a wealthy political operative who needs a new liver, but what about the rest of us down the road? Oh, it is convenient. In exchange for convenience, we give away access to all of the data anyone needs to market whatever product they want to us including designer organs.
My Take? Just Say No
Personally, I am not one to risk privacy over convenience in this scenario. Further, with Apple's clear willingness to capitulate to dictators, including China, I cannot imagine why any sane individual would support a move like the one Apple is pitching in the back rooms of Mar-a-Lago.
Now, reports about the Mar-a-Lago negotiations with Trump insiders and VA is not new. It was reported this summer by ProPublica. The original piece, The Shadow Rules of the VA, barely addressed Apple's negotiations, and discussion of Apple's involvement with VA was largely downplayed in reporting.