Senate Unanimously Passes Padilla-Braun Bill to Enhance Veterans' Access to Benefit Claims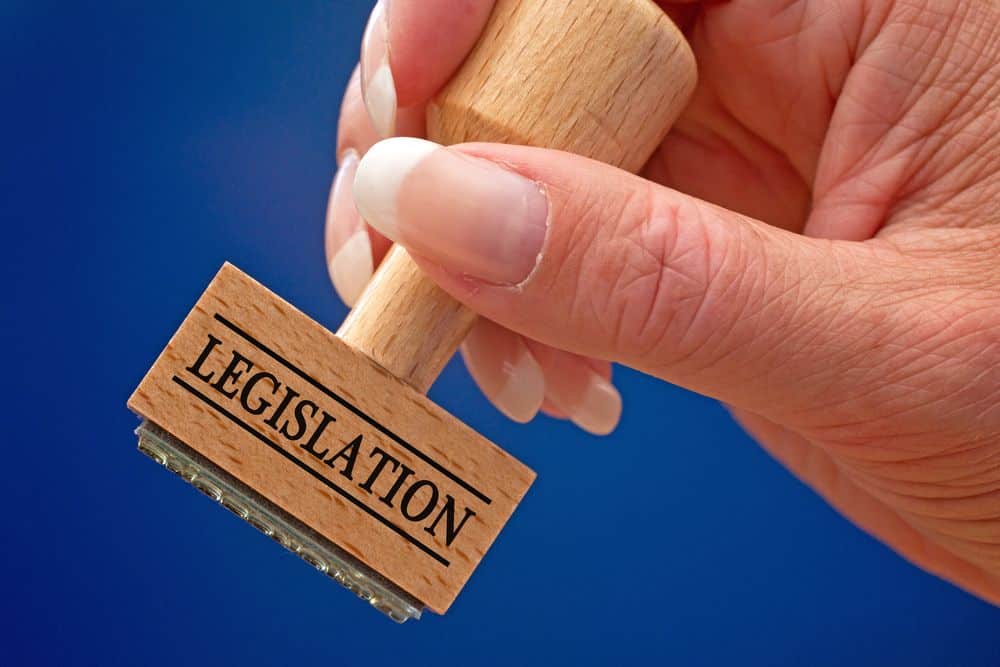 In a significant bipartisan achievement, U.S. Senators Alex Padilla (D-Calif.) and Mike Braun (R-Ind.) have garnered unanimous support in the Senate for their joint legislation aimed at simplifying veterans' access to their benefit claim records. The passage of the Wounded Warrior Access Act signifies a pivotal step in the quest to streamline the process for veterans to obtain their essential claim files. Representative Pete Aguilar (D-Calif.-33) spearheaded the bill's approval in the House of Representatives, and it is now poised to reach the President's desk for final approval.
Subscribe to our weekly newsletter and stay up to date.
Empowering Veterans with Easier Access
The Wounded Warrior Access Act seeks to empower veterans by obliging the Department of Veterans Affairs (VA) to establish and maintain a secure online platform or website. This digital tool will enable veterans or their designated representatives to effortlessly request and receive their claim files electronically, eliminating the need for physical visits to VA locations or traditional paper-based requests.
Simplifying a Complex Process
When a veteran files a claim for benefits with the VA, a claims file (referred to as a C-File) is generated. These C-Files encompass vital information, including a veteran's service records, results of VA examinations, additional submissions made by the veteran, and any documentation deemed relevant by the VA to adjudicate the claim. However, the current process for veterans to access their C-Files is fraught with hurdles, involving physical visits to regional VA facilities or the submission of paper forms. This time-consuming procedure significantly hampers the ability of veterans to promptly access their critical information.
A Resounding Call for Change
Senator Padilla emphasized, "Those who have served our country with honor, courage, and distinction deserve our nation's enduring support and gratitude. Veterans should not have to travel to a regional VA location to access their claim file or wait for a physical copy to come in the mail; they should be able to quickly access the information they need electronically. I am glad to see my Senate colleagues unanimously stand up for our veterans today to make it easier for them to access their hard-earned benefits. I encourage President Biden to swiftly sign this legislation into law."
Senator Braun echoed the sentiment, stating, "American veterans represent the absolute best our country has to offer – and they deserve the absolute best when they return home. Veterans should not have to jump through hoops just to gain access to benefits they are entitled to, and I'm proud that this bill to streamline the benefits process has passed the Senate and is one step closer to helping veterans."
A Brighter Future for Veterans
Representative Aguilar, who championed the bill's advancement in the House, expressed his enthusiasm, saying, "I introduced this bill because veterans who put their lives on the line for our country deserve greater access to their benefits. By making the claims process more transparent, veterans can soon access their benefits without jumping through unnecessary hoops. I will keep fighting to raise the quality of life for our veterans."
Endorsement and Support
The Wounded Warrior Access Act has garnered widespread endorsement from key veterans' advocacy organizations, including Disabled American Veterans (DAV), Military-Veterans Advocacy, Inc., and Wounded Warrior Project. These organizations recognize the importance of simplifying and expediting the benefits process for veterans who have dutifully served their nation.
In summary, the unanimous passage of the Wounded Warrior Access Act represents a significant stride toward enhancing veterans' access to their benefits. By enabling electronic access to vital claim files, this legislation promises to alleviate the bureaucratic hurdles veterans often encounter, ensuring they receive the support they rightfully deserve.