State Board Votes To Suspend VA Counselor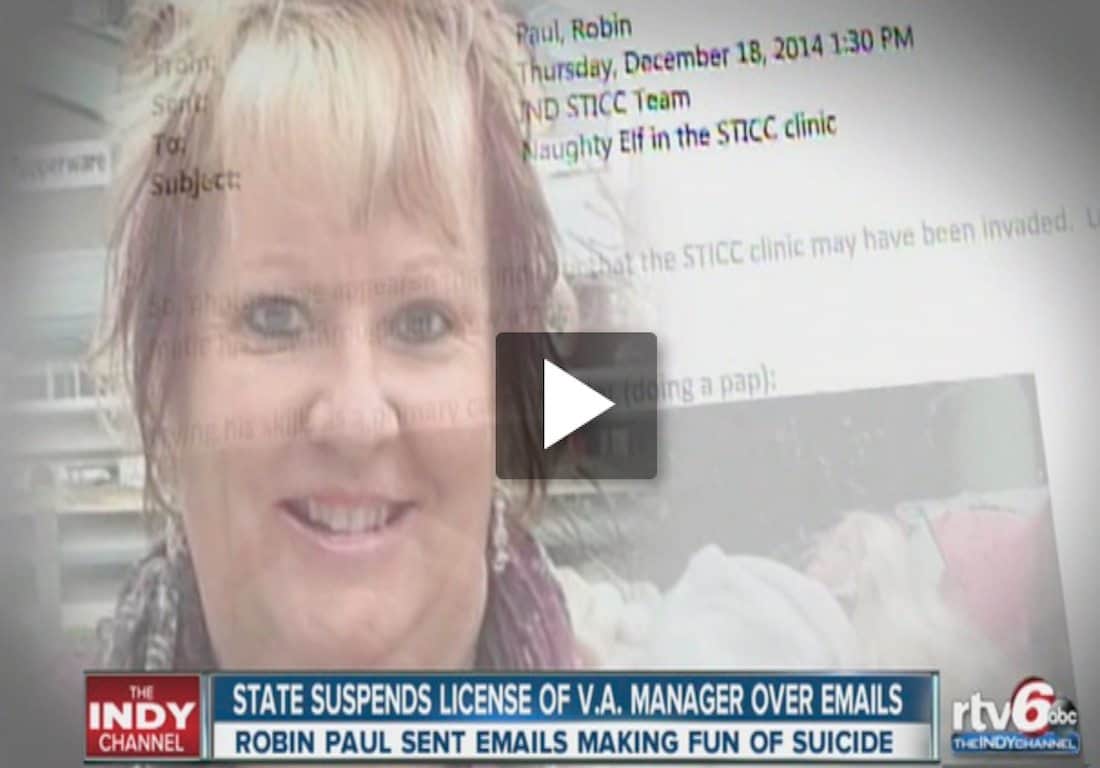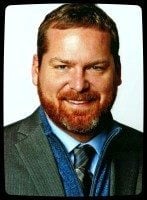 An Indiana state board voted to suspend the license of VA counselor Robin Paul after she was caught making fun of suicidal veterans in a chain of holiday emails to other VA employees.
RELATE: See veteran suicide picture created by Robin Paul
The photos depicted a doll posing as a veteran committing suicide and read, "Caught in the act of suicidal behavior (trying to hang himself from an electrical cord)." Another picture showed the doll exhibiting drug-seeking behavior. Robin Paul wrote, "Out of Xanax please help!" beneath one picture.
Robin Paul is a social worker and manager in a clinic focusing on helping war veterans reintegrate after service. Her behavior was deplorable and her insensitive and outlandish pictures poking fun at troubled veterans outraged veterans across the nation.
Isn't it nice to finally see speedy justice when VA employees are caught red handed doing shameful things?
On Monday, the Indiana Behavioral Health and Human Services Board voted to accept a proposed 90-day suspension of Robin Paul's license after her offensive emails and pictures surfaced in the press two weeks ago.
The Indiana State Attorney General Greg Zoeller pushed for the accountability measure:
"This license holder's action displaying insensitivity toward the mental health of our veterans and service members constitutes a breach of professional conduct," Zoeller said. "This behavior was particularly disturbing coming from a manager of a VA clinic, whose job it is to serve our Hoosier heroes when they may be most vulnerable."
The Roudebush Veterans Affairs Medical Center, where Robin Paul works, initially tried to brush off the allegations. Public outcry pressured VA to suspend her days after the scandal surfaced. Robin Paul eventually apologized and was suspended, I hold all veterans and military personnel in the highest regard and am deeply remorseful for any hurt this may have caused."
I think it is amazing how swift states are to discipline licensed health care workers while Veterans Affairs seems dead set on doing the opposite. What do you think of this decisive Board vote to suspend Robin Paul? Was this enough to send a message to VA employees, at least if their license is at risk?
Source: https://www.heraldonline.com/living/health-fitness/article16076660.html
https://www.theindychannel.com/news/local-news/board-votes-to-suspend-license-of-embattled-va-manager-robin-paul