Senator Calls Out Veterans Affairs Secretary For Agency Touting Falsified Data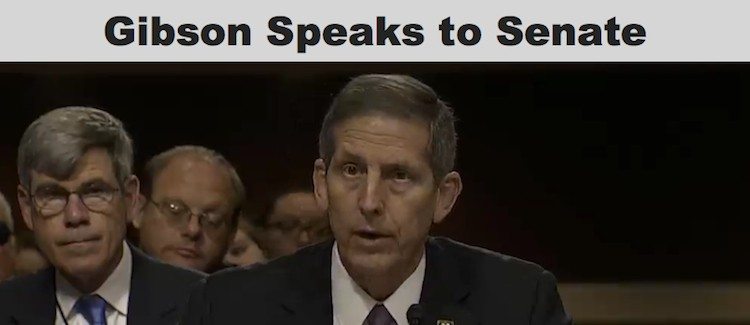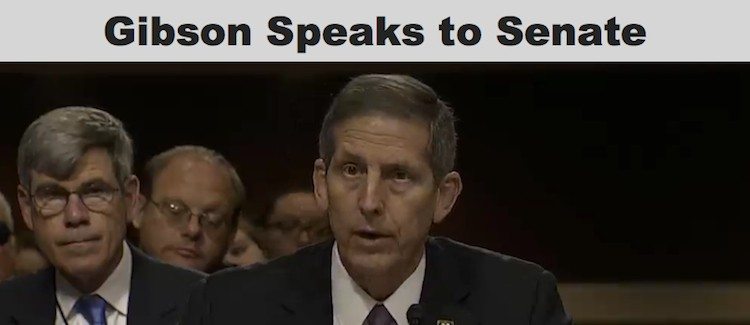 Senator Richard Burr (R-NC) gave Veterans Affairs Secretary Sloan a verbal slap over Under Secretary Allison Hickey's embarrassing testimony and resultant data falsification contained in a VA press release the very next day.
Yesterday's Senate hearing, The State of VA Health Care, focused on testimony from Acting Secretary Sloan Gibson and longstanding problems Veterans Benefits Administration has covered up in recent years. It took an unusual but prudent turn when Senator Bernie Sanders let questioning by the committee shift focus to irresponsible testimony and press releases coming from Under Secretary Hickey's Veterans Benefits Administration days earlier.
Senator Burr hammered, "How smart was that press release? Did you sign off on that press release? … How can [VA OIG] refute the numbers and then the next day have VA come out and tout them?" To these questions, Gibson repeated a bunch of quick positive VA stats followed by repeatedly stammering, "I got it."
How can Veterans Affairs win back the trust of veterans when senior VA executives tout and promote falsified data?
In case you missed it, Monday's House Committee hearing confirmed for many Americans that the Veterans Benefits Administration has likely falsified its success numbers on tackling the disability compensation backlog. VA OIG's Linda Halliday told Congress she did not think the numbers could be trusted. Whistleblowers also repeated similar disbelief in VA statistics touting success.
Meanwhile, Under Secretary Hickey proceeded to provide data during her delusional testimony that ignored the crisis and the likelihood that the data was falsified. She basically bragged up VA for its great job in tackling the backlog despite knowing the numbers were likely fudged.
It was like watching a small child beg her parents for chore allowance for cleaning her room after everyone verified TO HER that her room was in fact not clean. Still, the next day, the Dept. of Veterans Affairs blasted out a brazen press release that touted the same falsified and clearly unreliable numbers exposed during the hearing. This kind of act can only be taken to be an intentional attempt to mislead the American public.
Is VA so out of touch that its leaders now believe their own untruths? I think the answer is "no". No one alive can drink that much cool-aid, but they repeat the mantra anyway.
Read It: VBA Data and Accuracy Actions Final