Suicidal Veterans Portrayed As Misbehaving Elf By VA Manager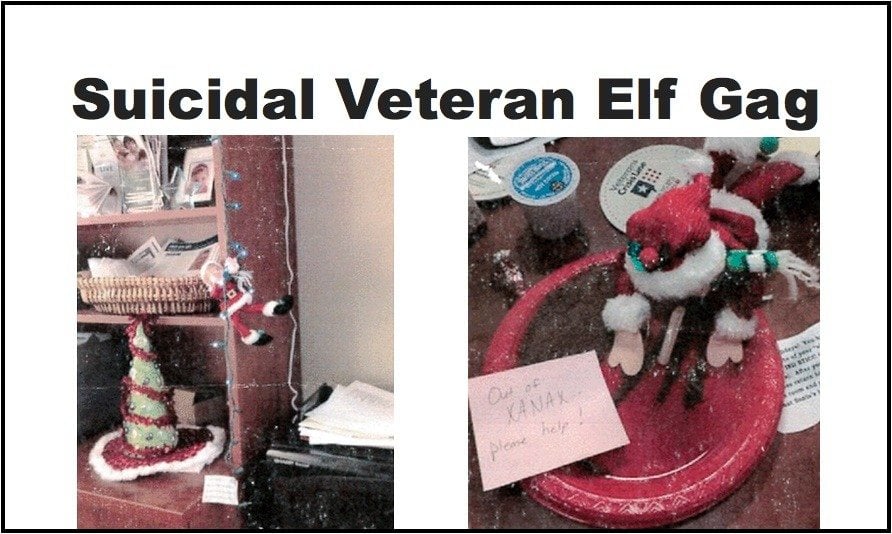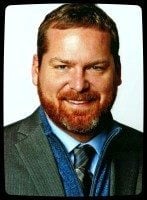 IndyStar reporter Tony Cook caught VA manager Robin Paul belittling suicidal veterans by depicting a suicide attempt with an elf doll hanging himself before Christmas. A picture of the portrayal circulated with others amidst an email she sent to VA employees at the Roudebush Veteran Affairs Medical Center. Other pictures depict the veteran elf begging for drugs and performing a pap smear.
More shocking than the act of utter stupidity and callousness is the fact that it was perpetrated by someone who should know better. Robin Paul is a licensed social worker that manages the facility's Seamless Transition Integrated Care Clinic.
Social Worker Robin Paul provided comment on her brash and outrageous behavior. According to the IndyStar, Paul commented:
"I would like to sincerely apologize for the email message and I take full responsibility for this poor judgment," Paul said. "I have put my heart and soul into my work with Veterans for many years. I hold all Veterans and military personnel in the highest regard and am deeply remorseful for any hurt this may have caused."
So what do you think of these pictures and corresponding email messages about Robin Paul's buddy elf pictures before Christmas? Think she will get reprimanded?­­­
RELATED: See Actual Robin Paul Email Message
Here are Robin Paul's email notes with the associated photograph:
"So, photos have appeared that indicated that the STICC clinic may have been invaded. Looks like this magical character made his way throughout a few areas."
"Trying his skills as a primary care provider (doing a pap):"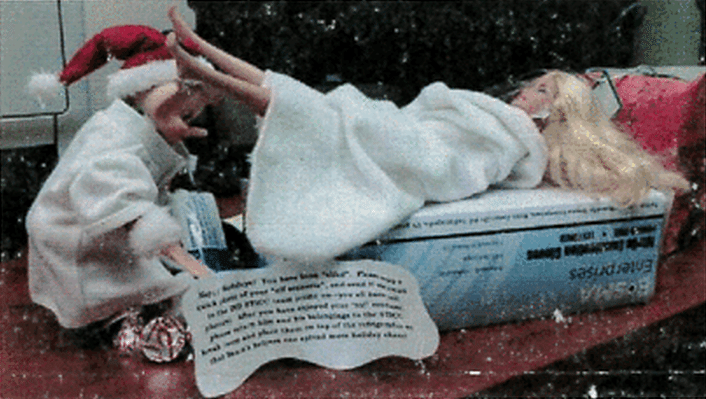 "Self-medicating for mental health issues when a CNS would not give him his requested script:"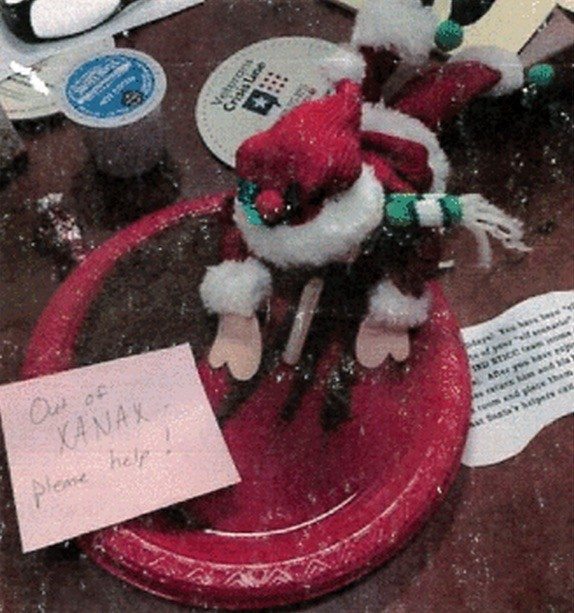 "Caught in the act of suicidal behavior (trying to hang himself from an electrical cord)"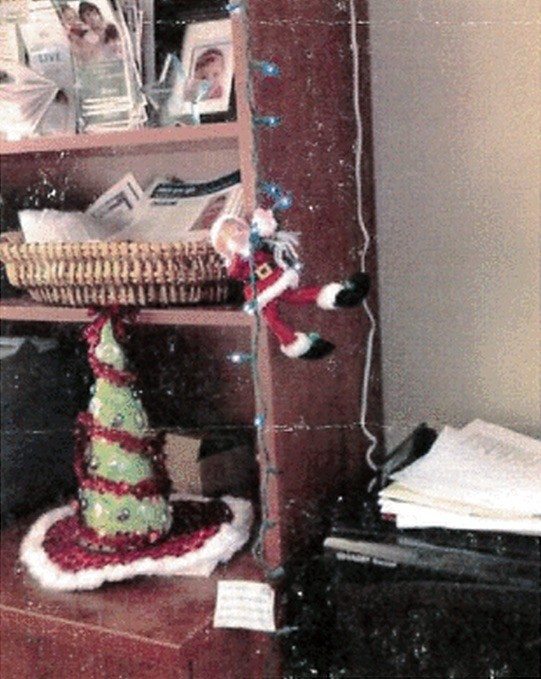 "Thankfully, he was saved by his monthly case management contact plan"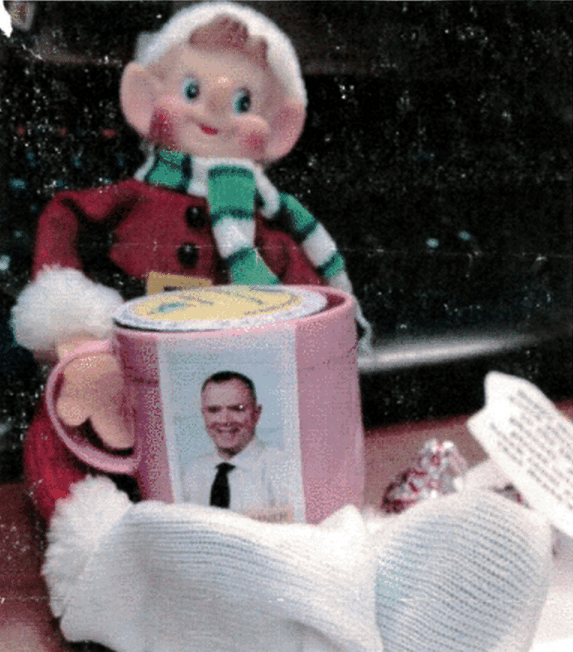 "Do you think we should try to get him credentialed??"
Source: https://www.indystar.com/story/news/politics/2015/03/09/va-managers-email-mocks-veteran-suicides/24602495/