Template to Investigate Your VA Voc Rehab Denial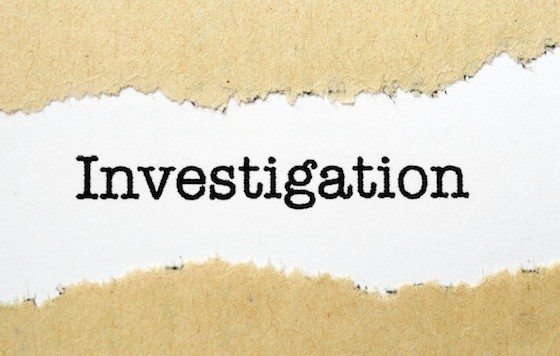 VA Voc Rehab is moving further and further away from giving veterans proper notice following a denial. This post will help you sort through the red tape.
Back in the day, veterans used to get a reasonable explanation about the facts of their case, the law, and why the facts and law work against the veteran's claim. After 11 years in the system, I have seen the policies and procedures change quite a bit.
Now, Voc Rehab Counselors seem afraid to make decisions. When they do, they only write their conclusions while omitting any direct reference to the specific law and regulations. Instead, if you are lucky, they may quote a regulation or guidance without telling you which one they are referencing.
But the matter is really quite clear. 38 CFR § 21.420 explains what is required to be in a denial letter to the veteran. This includes the conclusion, the facts, the law, and the appeal rights. 38 CFR §21.1 explains the maximum and ideal level of benefits qualified veterans are entitled to receive.
At least at the St. Paul Regional Office, VR&E Counselors have been omitting the required language from their denial letters. This creates a real problem for veterans when it comes to fighting for their benefits because they will not know what they are fighting for. Information is king.
Because of this, I came up with a couple ideas veterans can use to help get the information they need before they decide to do any of the following:
Request for Reconsideration
Administrative Review
Notice of Disagreement – Appeal
When VA official denies you anything
Use this response when a VA official denies you access to something or flatly denies a request without citing any source of authority for their decision.
Please provide the policy, procedure, guidance or regulation you are citing regarding my ability to review my file prior to filing an appeal following an adverse action.
Request to view your VA Voc Rehab file
If you receive a denial letter that gives you 30 days to provide additional information, this template could help. Use this request in a letter or email back to your Voc Rehab Counselor. It says you intend to seek access to your file and to review it during an informal meeting. Within your file, you will likely learn how the VA Counselor made the decision and if they were wrong.
There appears to be some confusion here. I have indicated that I do disagree with your adverse action to [VR&E Counselor Name]. For that reason, I request to meet informally with a counselor to review the basis for your decision to include a review of any relevant written documents or materials prior to me making a decision as to how to proceed, per 38 CFR §21.420. Your letter was a notice of an adverse action which memorialized your denial of my claim. The letter to me contained only a decision about my case and conclusory statements to that end, but it did not contain any facts or law on which your determinations were based. Since it does not contain the requisite information I need to make an informed decision in line with the requirements of Due Process, I cannot proceed until I am allowed to meet with a counselor to review the documents and materials germane to the adverse action. Please note that [VR&E Counselor Name] promised to tell me today whether or not she would affirm your decision but she failed to call me. See 38 CFR § 21.1 and 38 CFR §21.420 with any questions.
Veterans having problems with their denial letters being vague should send me a note. We believe this is a violation of the law and are looking at options to encourage VA to follow its own regulations.