Voc Rehab Workarounds for Veterans with Degrees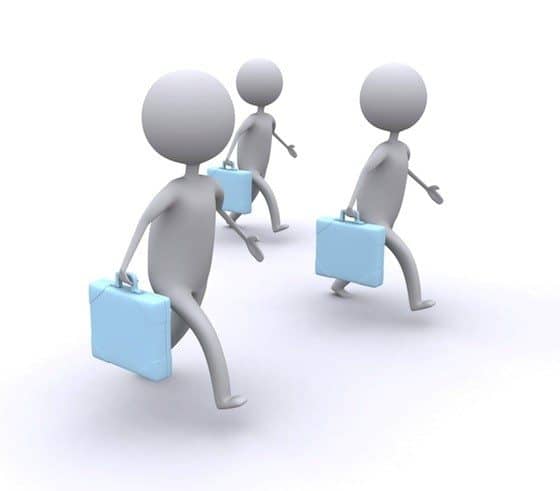 Have degree will travel. That's the attitude of many veterans trying to get into the VA Voc Rehab Program, who are also hoping to get a leg up in the workforce.
These folks usually have a degree of some kind and a fair amount of experience. Their disabilities tend to impact their employment a little but not enough to where the impairment would be obvious.
These veterans are usually hoping for al little boost to their resume by getting a quick certificate program or something easy to help push them to the next level for employment.
One would think that this kind of attitude shows the counselor you are willing to be flexible but that you also may want a little help. This is clearly different from the veteran who comes into the counselor's office declaring VA owes them the moon and a few stars.
However, the real question here is this: which veteran will be more successful in getting approved?
I used to think it was the former but my position is changing. VA Voc Rehab Counselors are looking for veterans who are truly "needy" for services, in my opinion. These veterans will have a lower aptitude or skillset but would likely be able to complete a degree of some kind to then reenter the workforce.
This fits the normative framework and expectations for VA Voc Rehab Counselors. After all, almost 80 percent of all veterans in VA Voc Rehab are in some form of long-term training in a degree-seeking program.
The former kind of veteran may have a problem if they are hoping to pop off a certification on top of an existing degree, especially if that degree is advanced like a Masters Degree – regardless of the kind. Usually, the VA Voc Rehab Counselor will merely point at the fact that the person has a degree and then show them the door.
Here is my input for the latter, more educated disabled veterans, based on what I've seen happen in my own claim and in the claims of others I have talked with through the years.
First of all, it really comes down to the counselor and your relationship with that person. Always be sharp – meaning be prepared – but kind, even if they are rude.
Second, it is vital to always keep your eye on terms and ideas like "employability" and "employment." There is nothing in the reg about getting further education or certifications for "bettering" one's self. VA will almost always flag these individuals and respond with a statement like, "We are a back to work program, not a back to school program."
In my opinion, disabled veterans with higher levels of education are at a disadvantage. It will be up to each veteran to prove that they NEED retraining and help. Each person needs to think about how best they can document that they need help. Documentation is proof that at least something happened. VR&E staff will rarely if ever take a veteran's word for it without back up.
Generally, the disability that is causing the employment problem must also be the disability the veteran is rated for. It is possible to get VA to consider a disability where the rating is pending, but that really depends on the counselor and whether or not they are in a good mood.
Read through my guide, Voc Rehab Survival Guide, put your plan together, and really be sure to focus on employment options. All your training must line up with the employment plan you are seeking.
Here is one last caveat for veterans with degrees already. If the veteran's educational background does not line up currently with her career path, focusing on how the difference impairs your search for a better job fit could help.
Let me know how it goes!!