NFL Team Attacks Disabled Veteran Who Defended US Flag, Anthem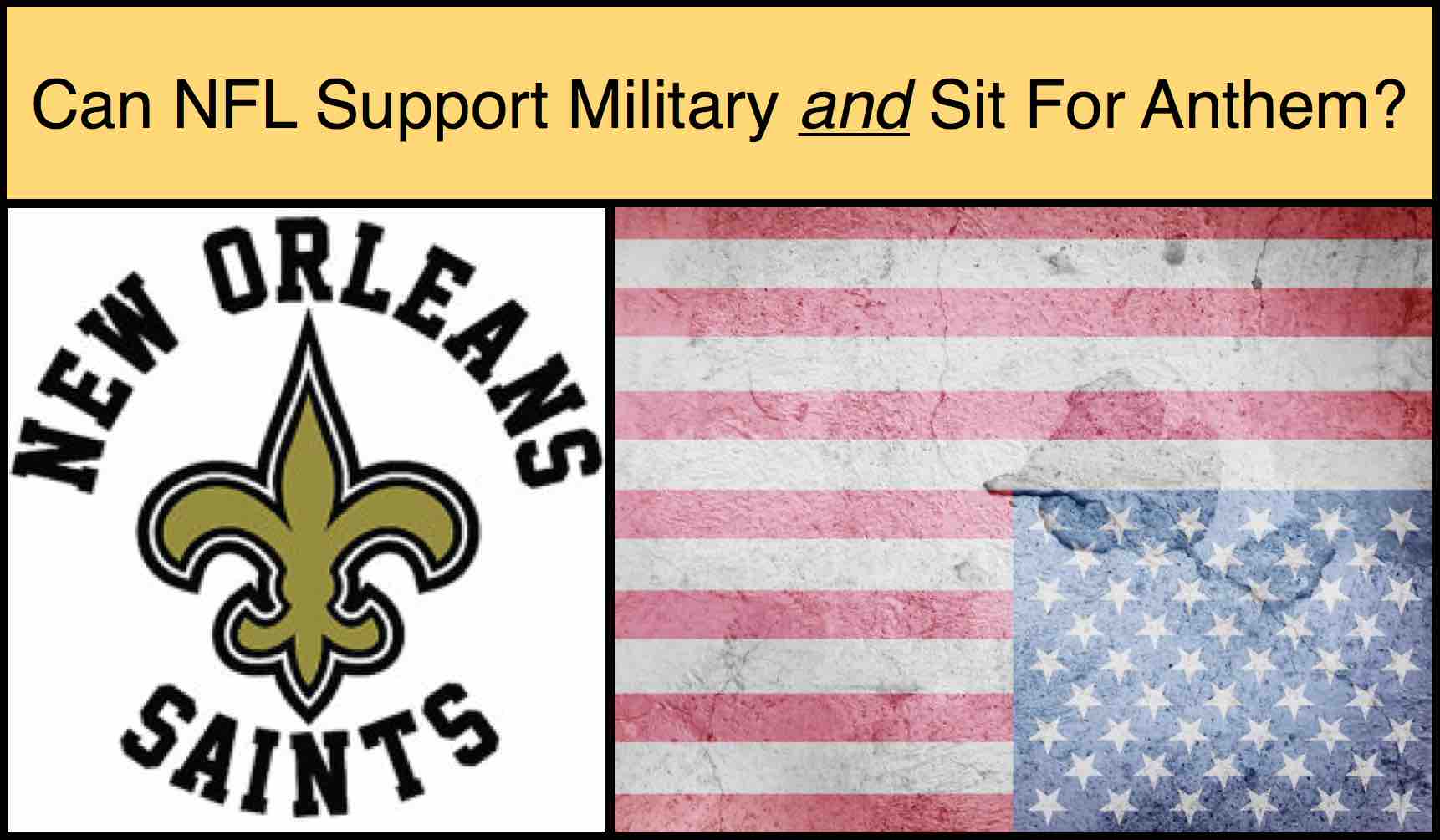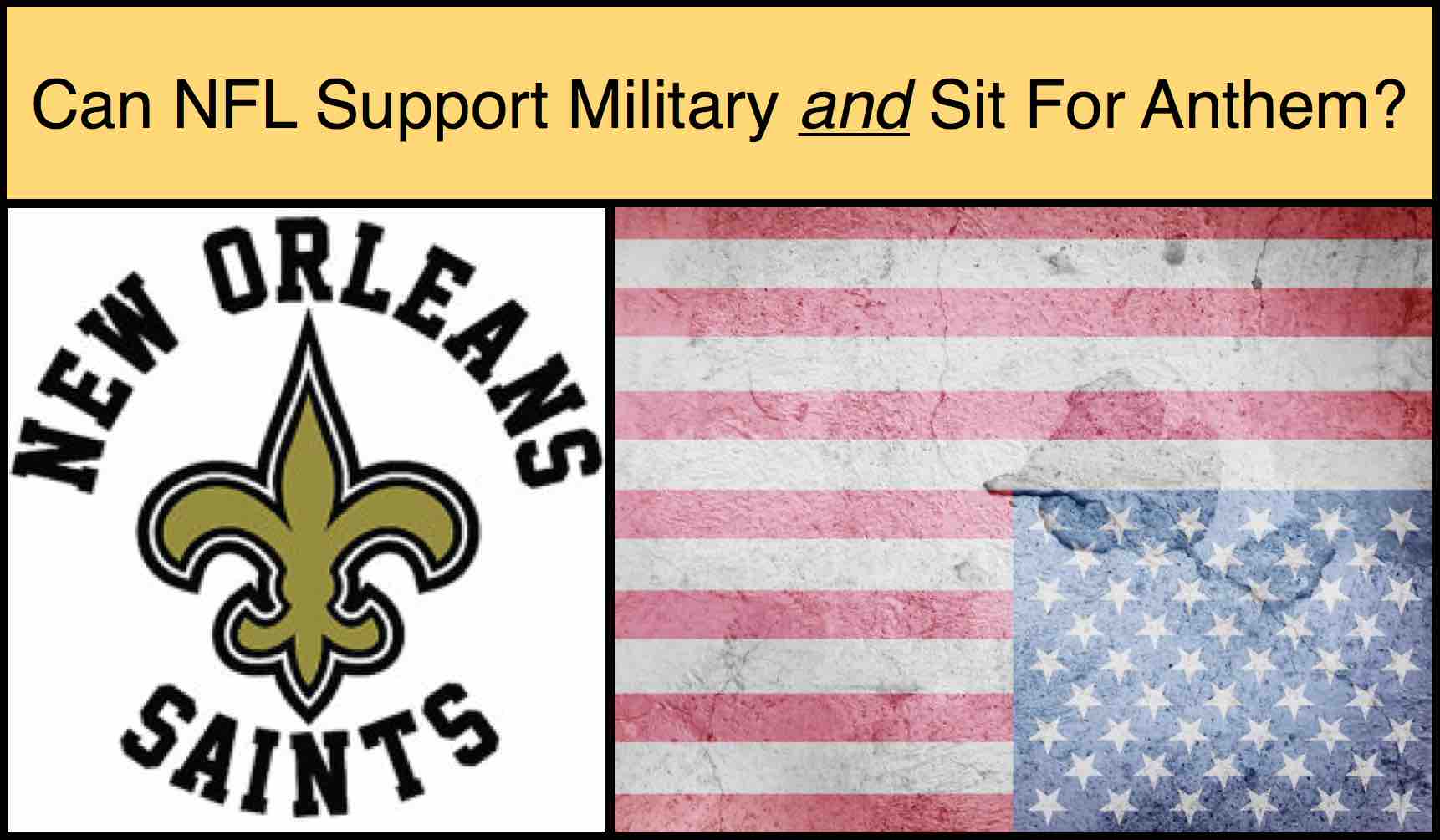 New Orleans – One NFL team attacked a disabled veteran for his "sad and divisive" refusal of an award ceremony "tainted" by NFL players sitting for the national anthem.
Last week, retired Navy commander John Wells turned down an offer from the New Orleans Saints to receive a public service award for his work supporting veterans as a veterans rights attorney. The award was to be given at a Saints' game this past weekend.
Wells stated publicly he would not accept any award from the Saints due to continued "dishonorable actions" and "disrespect for the national flag" by the NFL and its players. Many Saints players have kneeled or sat for the national anthem this season. In October, NFL commissioner Roger Goodell decided the league will allow the protests to continue. Wells believes the protests are a sign of disrespect for soldiers, veterans, and the flag, his service in support of which is the basis for winning the award the veteran sharply declined.
The Saints then attacked Wells, saying his refusal to attend the Saints' game to receive the award was "unfortunate and disappointing." The team spokesperson further called the disabled veteran's position in support of the flag and against sitting for the anthem "sad" and "divisive."
So, somehow NFL players kneeling or sitting during the national anthem after taking Department of Defense advertising money is not "divisive," but a disabled veteran's public rebuke of NFL players public opposition to the anthem is "divisive" and also "sad"?
.@Saints owner should be embarrassed for attack on well-respected veterans rights attorney John Wells.
About Attorney John Wells
Wells is a very well respected veteran with service-connected disabilities who honorably served in the US military for more than 20 years and retired as a Navy Commander. After retirement, Wells because an attorney to start his second career as a veterans rights activist located in Slidell, Louisiana.
Wells now runs Military Veterans Advocacy, a nonprofit that fights for the rights of veterans, and is a very well known attorney in the field.
These multi-millionaire prima donnas probably did not realize who they were messing with, though. Didn't anyone tell them not to mess with a retired commander who later became an attorney?
It is not a move one would describe as possessing common sense and generally ill-advised, but since when did NFL players ever shy away from any decision lacking common sense?
The irony of this debate is that the Saints wanted to honor Wells for his service to the country and the flag he swore to protect, meanwhile, NFL employees are allowed to kneel or sit before the flag during the anthem after giving him the award. Wells thusly takes the gesture as hypocritical for actions he takes as insulting of his service.
I am not terribly surprised NFL players and NFL owners fail to see the terrible irony in this position. Could you imagine what the military would do to a soldier who refused to stand during the national anthem? What about any other employee who engages in political speech while at work?
Somehow NFL players believe they should get a pass while the soldiers protecting their way of life and the financial institutions enabling their multi-million dollar lifestyles. That might be fine, I guess, but I would appreciate it if the NFL did not act like a petulant child after being rebuked by a veteran for enabling the hypocrisy.
New Orleans Saints On John Wells
According to the NY Post, the Saints were disappointed that Wells would make his opposition to the NFL anthem protests public:
"We respect his decision, he has that right, and we thank him for his service to our country and his past efforts on behalf of the military and veterans," the statement read. "Throughout Mr. Wells' media appearances today, he has stated he no longer supports NFL football.
"That is unfortunate and disappointing considering the New Orleans Saints' unwavering 50-plus year commitment to honor, support and recognize our servicemen and women and veterans. We will not allow Mr. Wells' decision and subsequent media appearances to distract our players and organization from continuing to honor and support our military and veterans."
The team said it now plans to "move on from this sad and divisive discourse" and return its focus to supporting the nation's service members and their families.
…
"We could not be more proud of the work our players do in the community and with our military, arguably a model program in the league," the statement continued. "Our players have been clear and steadfast in their support for our military and veterans — not just with their words but with their actions — including visits with the military at home and abroad."
Out of one side of its mouth, the Saints belittle this disabled veteran's speech opposing the national anthem protests. Out of the other side of its mouth, in a press release, the Saints praise their club's history supporting the military and the flag we swore to protect… at least until some on their team sat for the anthem without rebuke.
The Saints' hyperbolic response reveals precisely how deluded many NFL employees have become of their undeserved elevated status in public discourse. Wells never said he does not support the NFL, but who really cares if he did?
As you will read below, Wells feels strongly that people should stand for the national anthem and failure to do so is a sign of disrespect for the country, the flag, and its military. Rather than be "hypocritical" by accepting an award for service to country before NFL employees disrespect the flag by sitting or kneeling, Wells correctly declined the award.
Apparently, the Saints have no qualm with Wells declining the award; they just wish the disabled veteran would have kept his speech about the flag private while its players publicly sit in opposition to what the flag stands for.
Wells' Public Statement About Rebuke Of NFL Team Kneelers
Wells is a very well respected veterans advocate, and anyone knowing him well enough should not be surprised by his refusal of the award after the NFL refused to require its employees stand for the anthem.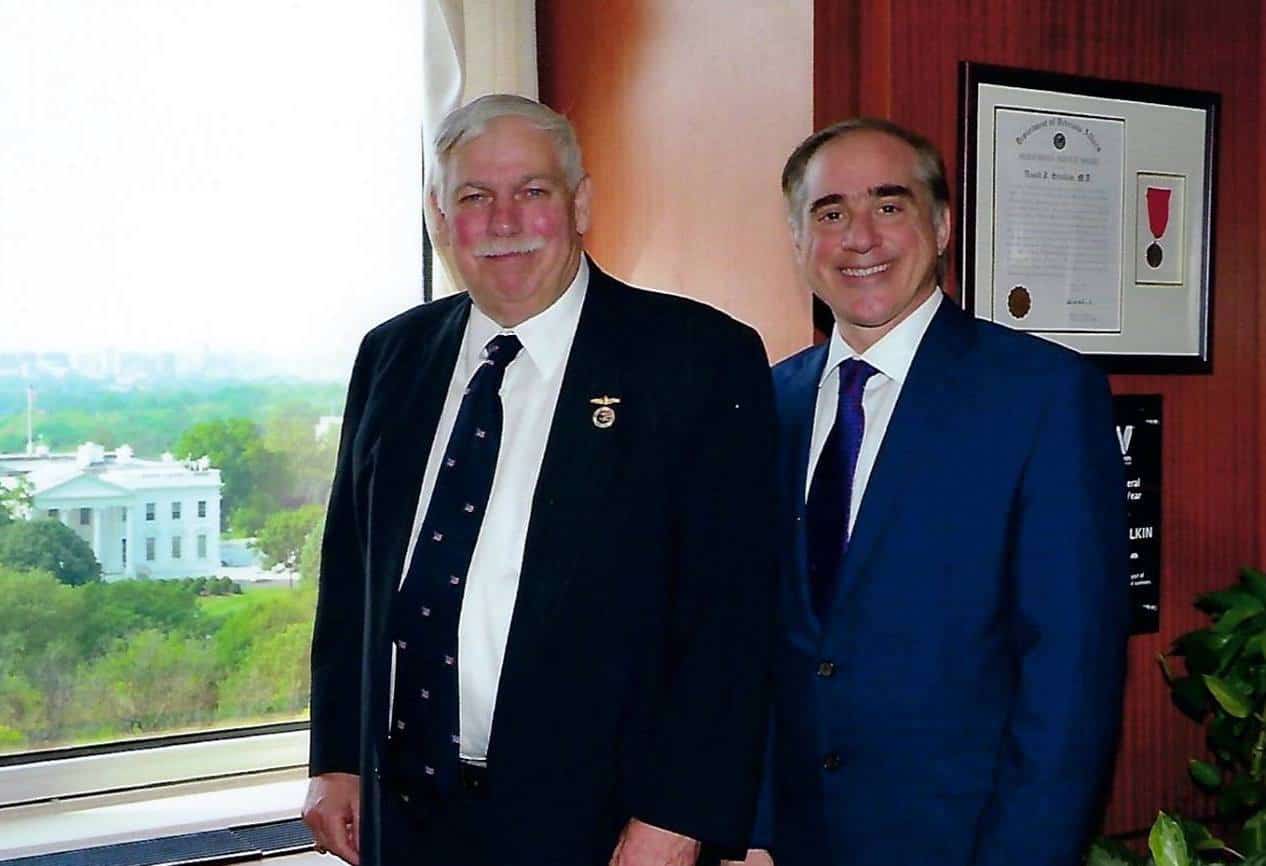 About the award, NY Post wrote:
But Wells told the organization Wednesday not to expect him at the game, since he's unable "in good conscience" to enter an NFL stadium where some players continue to "disrespect" the American flag by kneeling or sitting before or during the national anthem.
"Although I am touched and honored to be selected for such an award, the ongoing controversy with NFL players' disrespect for the national flag forces me to decline to participate in the presentation," Wells said in a statement, according to the Times-Picayune. "Since this award is tainted with the dishonorable actions of the NFL and its players, I cannot accept it. To do so would be hypocritical."
Wells, a disabled vet who served from 1972 through 1994, said he "hoped and prayed" that Roger Goodell would ban the "disgraceful protests," but the NFL commissioner announced in October that league owners will not force players to stand for the national anthem even though they agree that they should.
"Their failure to act is a slap in the face to all of those who have served in uniform," Wells' statement continued. "Men and women have fought and died for the flag that the players are disrespecting."
Veterans Community Supports John Wells
Many of Wells' supporters took to Facebook over the dispute showing support for the disabled veteran.
"While Cmdr Wells is first class in promoting health and well-being of the vets, and is most deserving of the Saints' award, the Saints' motivation does not strike me as genuine," wrote James Leonard.
"Stand your ground to hell with them," wrote another supporter. "They are only entertainers and poor ones at that."
Floyd Trascher wrote, "Thanks again John for supporting our flag, country and veterans. Of course they don't like it, not on their agenda."
In a more lengthy rebuke of the NFL in support of Wells, Paul Perez wrote:
"I salute Retired Navy Cmdr John Wells for declining to receive the award the Saints want to give him tomorrow. His decision was based on the public disrespect some of the Saints players and other NFL players and coaches continue to show for the national anthem and flag he fought so hard to defend.
"In response, the Saints declared they've had an "unwavering 50-plus year commitment to honor, support and recognize our servicemen and women and veterans." This is simply not accurate. If they did have such a commitment, the team would have admonished the players who sat during the national anthem.
"The team's actions speak much louder than the hollow words in their statement.
"Mr. Wells and the rest of the country deserve an apology from the Saints and the NFL for tolerating disrespectful behavior from their players."
My Personal Take On The New Orleans Saints
While I am not an anthropology expert on the state of affairs in the NFL, I can imagine that further attacks against veterans will not have a positive result for viewership and sales.
I used to watch the NFL regularly until I started my veterans rights legal practice. I frankly lack the luxury of watching multi-millionaire employees of billionaires run into each other at full speed in new stadiums funding by taxpayer dollars.
The money and the lifestyles it supports are obscene, while teachers and military soldiers are near poverty levels.
When movie stars and professional players step out of their screen characters and instead speak about politics, it breaks character and viewers tune out. That much is clear.
Still, more and more Hollywood stars continue to break character and more and more Americans tune out. And like in Hollywood, with dwindling viewership, pro-football is moving in the same direction. While NFL players would likely be better served, at least economically, by leaving politics off the field, basic supply and demand may run its course.
Consumers buy what they want to buy so long as it is supplied. When the market fails to provide the product customers want, they turn to alternative goods. Fewer Americans watch the NFL and many say it is because of the political speech before games.
Who knows where this could go if the NFL continues to thumb its nose at consumers?
Maybe ten years from now we will see a new sport, BASEketball, like South Park co-founder Trey Parker envisioned in his 1997 satire. If interest in football ever dwindled such that NFL players earned the wage of a teacher or Army sergeant, would Americans pay as much attention?
Source: https://nypost.com/2017/11/03/saints-in-public-feud-with-veteran-over-anthem-protests/