The Power Hour: How Much Was Vets.gov Website? Listen As Krause Explains The Answer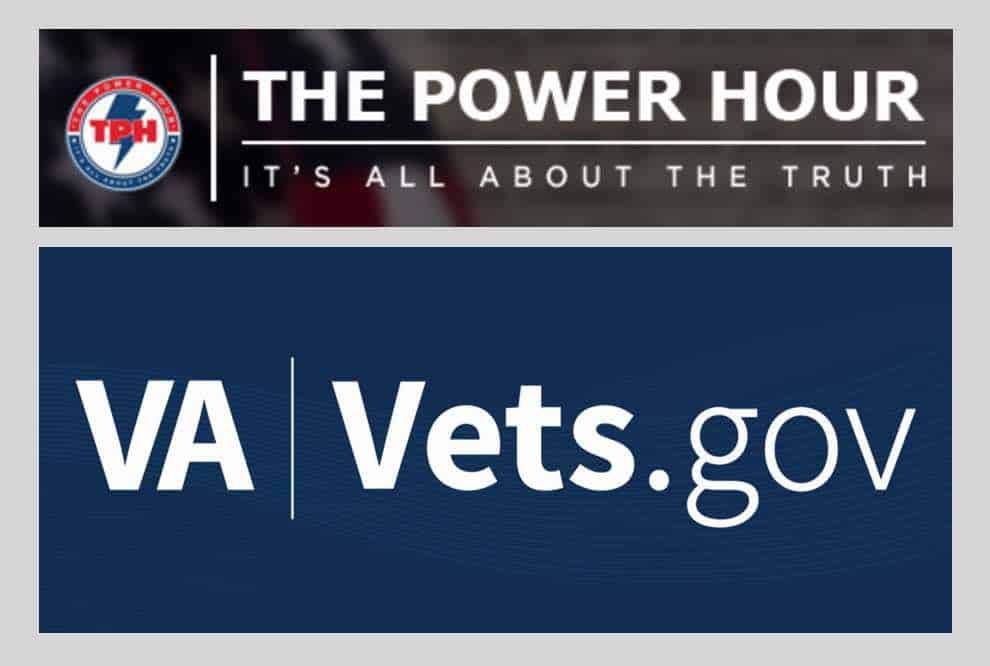 In case you missed it, I was on The Power Hour last night on GCN with my good friend Dave Gahary. In 2014, we simultaneously, but uncoordinated, exposed high compensation rates for Disabled American Veterans leadership that presently eclipses half a million dollars.
Gahary was expelled from DAV shortly after demanding the organization immediately reform its grotesque pay practices. Meanwhile, DAV talked smack about me behind closed doors to VA officials in an apparent attempt to cut off my political reach into the agency.
Neither move shut either of us down. We still blast DAV for their enormous egos. And, DAV still gives us more fodder to hit them on including the 40 percent compensation increase of the head DAV slot from $350,000 in annual compensation to over $500,000 during the most scandal-plagued period of VA's history.
Good time to ask for a pay raise?
Just how can they live with themselves? I guess any guilt is likely assuaged by their fast cars and cabins in the mountains.
Aside from my fun hobby of tracking DAV, for the past 4 years, I have been investigating government contracting. Gahary is presently addressing the USS Liberty Massacre and promoting a movie called Erasing The Liberty, the story of how the US Navy is covering up Israel's attack on the USS Liberty.
During this radio show, I break news about the new Vets.gov website contract I just received and will be looking into in more depth. The new Vets.gov website was created in 2016 by the vendor Ad Hoc LLC for the tune of $40 million.
That is right. I received a FOIA response from VA at the start of the interview and was able to break that news for Dave who was guest hosting The Power Hour this Friday.
Audio Of Interview:
June 29, 2018 (hour 1) – Guest Host Dave Gahary + Guest Ben Krause
June 29, 2018 (hour 2) – Continued w/ guest host Dave Gahary + Guest Ben Krause
For some background, Ad Hoc is one of the companies that worked on the massive failure of a website to launch Obamacare called Healthcare.gov. Now, after the show, I did a little searching around. Ad Hoc was called in to fix the problems rather than guilty of publishing the broken mess, to begin with.
The term "ad hoc" basically means a situational fix that is thrown together not part of a long-range plan.
One of my contacts told me VA really wanted to use the URL Veterans.gov but the Department of Labor would not part with it for some reason. So, VA developed the web property Vets.gov instead of fixing the existing website eBenefits.gov.
Why have two websites doing the same thing?
I am not sure at this point. But I promise to look into it.
Here are the show's notes and links to the audio.
The Power Hour Show Notes
Veteran writer and broadcaster Dave Gahary sits in for Daniel Brigman today on The Power Hour
Websites:
New show on Rense Radio: The USS Liberty Massacre Hour – Airs Thursdays from 4-5PM CST
Listen here: https://renseradioarchives.com/USS_Liberty/
Book: Erasing the Liberty: The Battle to Keep Alive the Memory of Israel's Massacre on the USS Liberty
A full-length feature film based on Phil and Dave's new book, Erasing the Liberty: The Battle to Keep Alive the Memory of Israel's Massacre on the USS Liberty is being produced and distributed in 2018.
Movie Trailer: www.youtube.com/watch?v=rT3JgRFfe2I
For information on donating to help fund the movie please visit: https://usslibertymovie.com/donate/
If you would prefer to make a non-Internet donation, checks, money orders or cash can be sent to:
Erasing the Liberty LLC
Ben Krause, veteran advocate and attorney joins David on The Power Hour today to discuss PTSD awareness and shed light on the scandals of the Department of Veterans Affairs.
Websites:
Friday Song: He is Yahweh
Listen to the show live: www.talkstreamlive.com/program/the_power_hour
UPDATE
Some readers were wondering about DAV and some of our research so I thought I'd post some recent details here.
I suggest you look at the newest IRS 990 to review exactly how DVA is spending its money and where some of the money is coming from.
VA federally gave DAV a grant of $210,966 for its VA Transportation Network. Overall, DAV gets millions from VA federally and all the state level VA organizations each year. It's like a franchise in how the state chapters fund the national organization.
Those VHA vans serve as massive and free advertising (DAV plastered all over) while also enjoying GOVERNMENT licensure and likely insurance, gas, and volunteer drivers. It's cheap advertising without the liability.
https://www.dav.org/wp-content/uploads/TaxForm990_2016.pdf