Will Unusual Background Robert Wilkie Keep Him Out?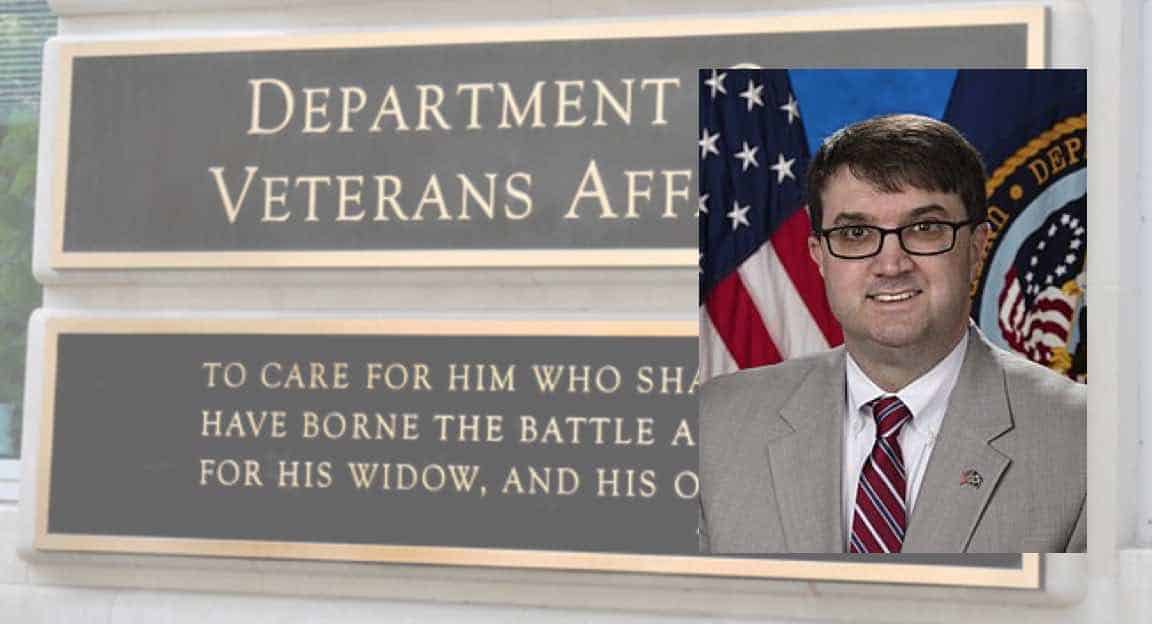 President Trump's new pick for VA Secretary is, on paper, the perfect candidate for such a high-profile military administrative post. Maybe too good to be true.
In the past two decades, we have seen a variety of backgrounds for secretaries of the agency. Shinseki and Peake ran branches of the military. McDonald ran a major corporation. Shulkin rank a major medical system.
So what do we know about the present nominee Robert Wilkie? Not much until Washington Post and a few other publications did some digging.
He grew up on Fort Bragg, North Carolina, with a Purple Heart recipient for a father. He has had his own successful career as an Air Force reserve officer. He's a licensed attorney with extensive experience working in DOD and working with Congress. Seems like a golden-boy, shoo-in appointment.
Can we object to a candidate so well put together? Only if some unusual dirt comes up during the vetting process.
While he is good on paper, Wilkie's background investigations are revealing some skeletons that may be raising some eyebrows among veterans nationwide and on Capitol Hill.
Wilkie LGBT Stance
His stance on the LGBT community is the first one that jumped about at me since many veterans identify with the community. It would stand to reason a future Sec VA should be agnostic on this topic.
But when it comes to gay personnel and veterans, Wilkie's position pretty clear-cut and negative. "Weak, morally sick wretches," Wilkie called them on record.
This type of statement is growing less common in today's political landscape, so it is surprising to see a candidate for Secretary of VA with such a position since the agency serves veterans from all backgrounds.
Maybe President Donald Trump did not use traditional vetting channels?
Confederate Flag?
Perhaps less controversial for some readers, if only because it is less recent, this publication condemns his 1993 public defense of an organization whose logo included the Confederate flag.
Wilkie is fascinated with Confederate regalia, though his colleagues on both sides of the aisle acknowledge that his ancestors fought for the Confederacy.
When considering the impact of a symbol as emotional as the Confederate flag, however, it's important to note that Wilkie's ancestry is an exceptional situation. Most people viewing that flag will have markedly different ancestors in mind.
That speculation aside, Retired Marine Corps Maj. Gen. Arnold L. Punaro believes any concern about Wilkie's previous interest in the Confederacy is overblown. A former Democratic staff director on the Senate Armed Services Committee, Punaro said that in more than 30 years of knowing Wilkie, he never saw "any of the leanings of Jesse Helms when it comes to the issues people were concerned about."
"If the implication is that because he is interested in [events that commemorate the Confederacy] he somehow doesn't treat everyone with dignity and respect — I would say that doesn't logically follow," Punaro said. "Because if you know the guy, that's just not who he is."
So maybe the flag issue raised by Washington Post is a non-issue.
To me, the real question is whether Robert Wilkie going to be transparent with us? Will he treat all veterans fairly?
At the end of the day, it seems likely Wilkie will be selected. We need to encourage him and his entourage to pursue transparency while removing corrupt leadership that has infested VA at every level.