Walz Demands Action After VA Whistleblower Exposes ER Denial Scheme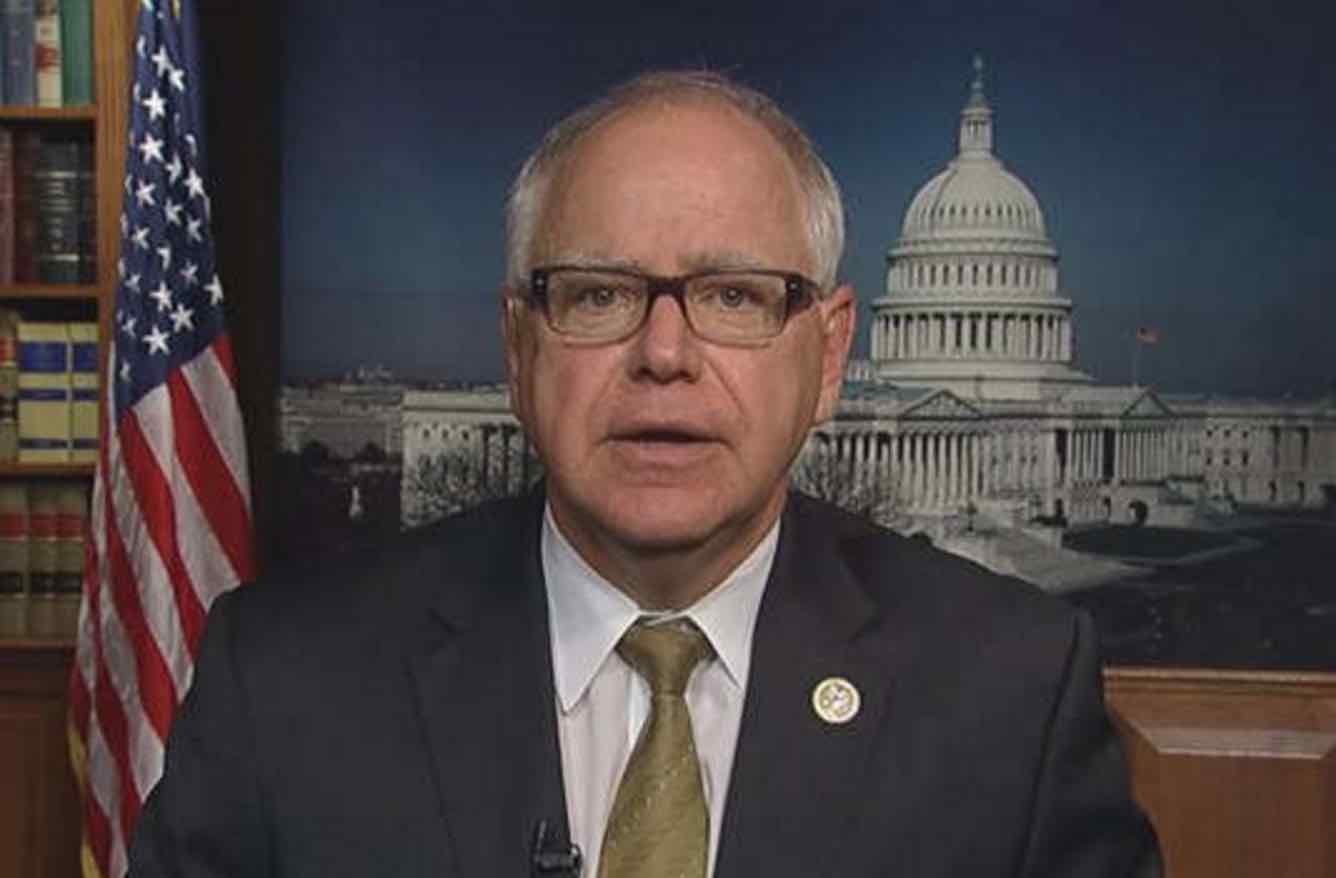 Rep. Tim Walz (D-MN) is now calling for an IG investigation into a non-VA emergency care denial scheme after watching KARE 11 coverage.
Reporter AJ Lagoe just ran the above news story exposing a framework forcing improper denials. In the piece, Lagoe interviews one VA whistleblower whose job was to approve or deny non-VA emergency room bills submitted by veterans.
According to that whistleblower, the agency requires top performing employees to process 22 claims per hour to achieve "outstanding" ratings. That comes to less than three minutes on each claim per hour for a GS-6 to interpret emergency room medical records, the law, and then approve or deny the claim.
That whistleblower, referenced only as Joe, not only admits VA is adjudicating the claims improperly, but he also indicates the time restraints preclude fairness and consideration of all evidence resulting in improper denials.
RELATED: Veteran Takes On VA Over ER Bill Denial
Rep. Tim Walz Demands Action
His words and the report from Lagoe resulted in Rep. Walz promising prompt action and an IG investigation into wrongdoing.
"We're looking into it," Rep. Walz said. "I think after your report we're going to ask the IG (Inspector General), as we always do, to look in a little deeper and see if this is systemic, and try and figure out how deep it goes."
"When you point out a story like you ran, I think it warrants looking at it," Rep. Walz said. "Let's figure out if this is a problem either in staffing, or if there is a cultural issue forcing quantity or look good, over actually being good. We should find that out."
For new readers, this scandal was first brought to light by me last May after February emergency room visit. My daughter's mom died from burn pit exposure, and I subsequently experienced heart attack-like symptoms and went to the nearest emergency room.
In the following months, I spoke with VA Chief Experience Officer Linda Davis twice. She asked me to forward my emergency room bills to her so her staff could help take care of it.
I took that to mean they would sort it out with Minneapolis VA staff to ensure it was covered or at least fairly adjudicated.
Over a month passed after submitting the records and I heard nothing from Minneapolis VA about payment.
In mid-May, I received a denial stating a "prudent layperson" would not go to the emergency room with my symptoms.
How obscene.
RELATED: Are VA ER Bill Denials Bad Faith Insurance?
Anyone watching public service announcements about heart attack or stroke know seconds count when experiencing chest pains, especially on the heels of the death of a family member. If you experience chest pains, trouble breathing, and light-headedness, you better get to the nearest emergency room.
Taking Charge
Taking matters into my own hands, I contacted my friend AJ Lagoe. His team immediately put together a plan to expose what happened to me because it was likely denials like mine were going on elsewhere.
Four months later, KARE 11 not only cracked open the scope of the scandal – – that 100,000 veterans are being denied over $2.5 billion in emergency room coverage each year – – but their coverage inspired Rep. Walz to demand an investigation.
One whistleblower confirmed what we all expected. VA employees are not reading the full files before denying the claims because they have an incentive to not read the whole file much less grant claims.
The process of even granting claims takes longer than denying claims, much less that truly adjudicating the claim in a legal manner requires reading the documents in the file.
Soup to nuts, for a non-doctor, non-lawyer reviewing the file, it would likely take 30 minutes to read each claim and approve or deny, not less than three minutes.
RELATED: Growing Pattern Of ER Denials Emerges
Next Steps
Because of my story, and those of others coming forward, VA will be investigated and forced to pay millions through education of veterans and VA employees in proper adjudication and processing requirements of these claims.
Veterans seeking non-VA emergency care must be experiencing an emergency and notify VA within 72 hours of the event.
Do not expect coverage for follow-up appointments for the non-VA care you received that was previously an emergency. VA generally will not pay for such services because they will not deem the services to be provided in an emergency.
Seems straightforward, right?
The biggest problems veterans face is contacting VA in an emergency. Most often, during weekend ours, no one is staffing the VA phone when the veteran or her family members call in.
In my mind, Congress should consider expanding the 72-hour notice requirement. This is not reasonable, especially since it can be quite hard contacting VA while you are stuck in a non-VA hospital or in a coma.
VA's notification and education of veterans regarding non-VA care in an emergency is a complete joke, and they know it's a joke citing lack of understanding of benefits as a reason why denial numbers are so high.
Confounding matters, the agency refuses to publish its intricate processing policy.
But even if they did, VA is obviously not processing even claims submitted within the timeframe much less claims of veterans filed out of time due to an inability to reach VA while unconscious.
Source: https://www.kare11.com/news/investigations/congressman-calls-for-federal-investigation-of-va-er-denials/478866144