Biggest VocRehab Facebook Group Hits 20,000 Members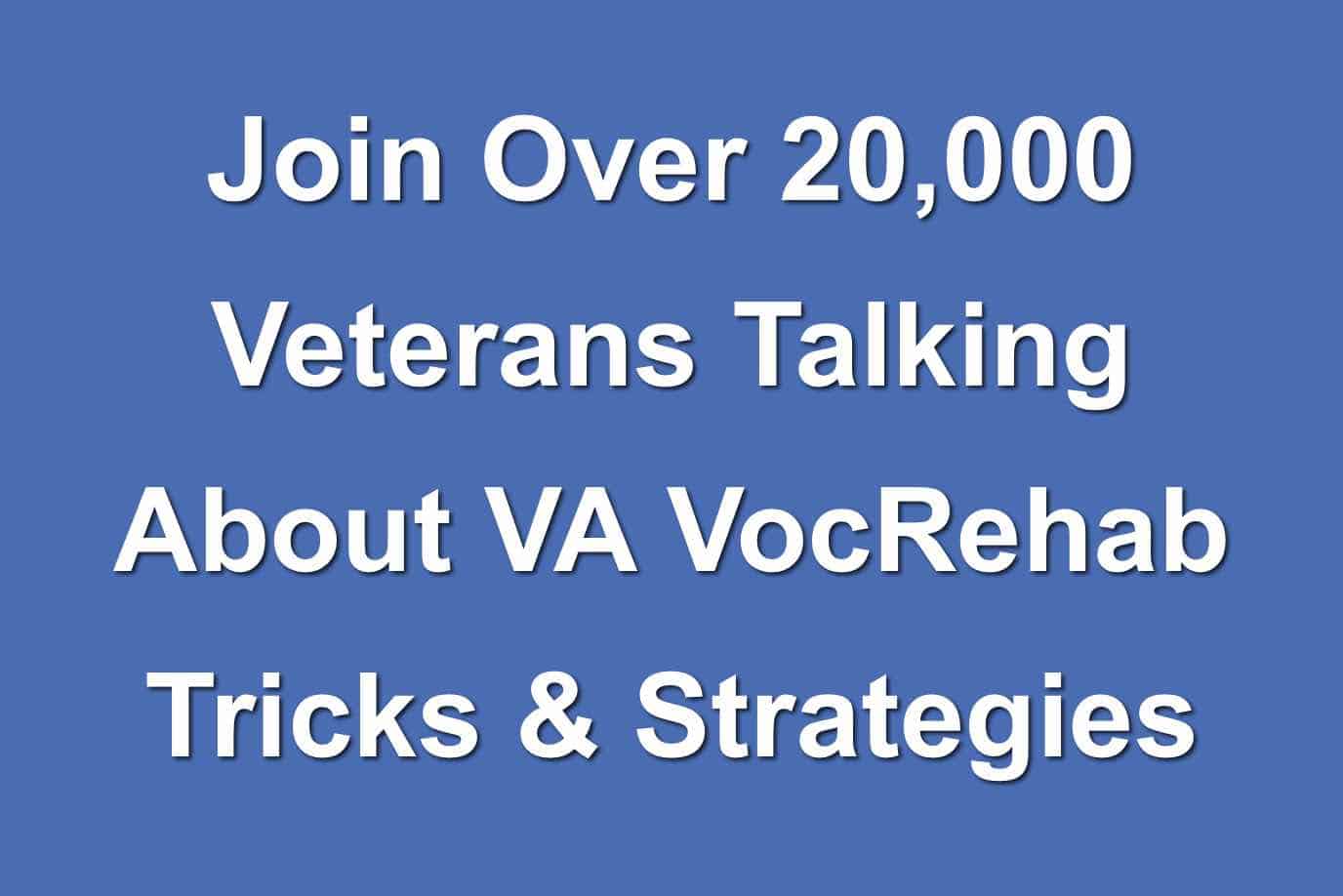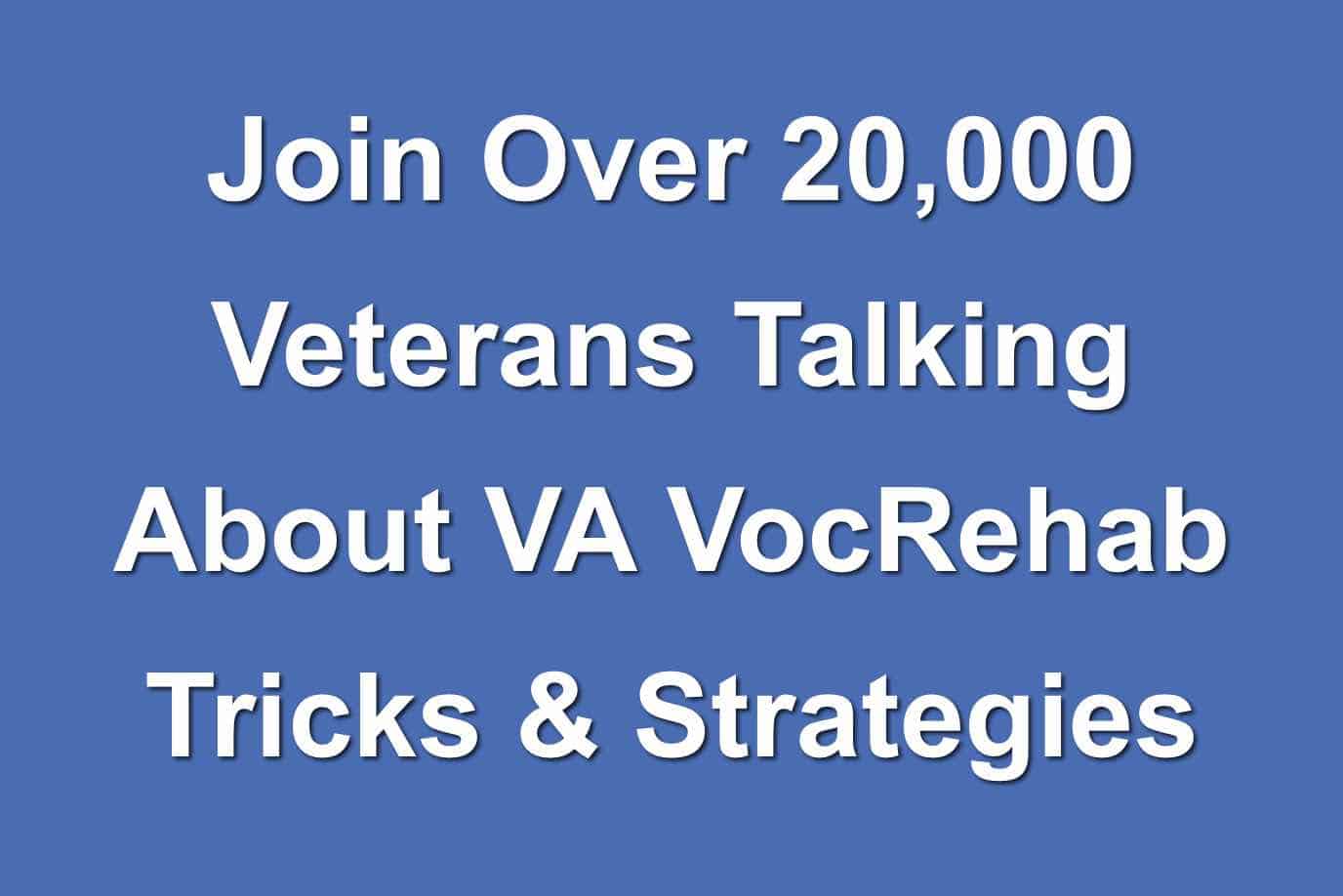 I am proud to announce our VocRehab Facebook group focusing on breaking through bureaucratic roadblocks has his 20,000 members.
I created the group, Disabled Veterans – Chapter 31 Voc Rehab, back in 2009 to expose agency lies and problems veterans face when seeking VocRehab benefits from the Department of Veterans Affairs.
You see, at the time, no one publicly talked about VocRehab from the perspective of the veterans being lied to by agency employees. No veteran organization wanted to talk about it. Even Disabled American Veterans shied away from exposing problems veterans faced from using the benefits – – only instead seeking positive stories while suppressing anything negative.
To hell with that, I thought, and thus was created that Facebook group and this website, DisabledVeterans.org. If no one else wanted to publish the truth about VA benefits and problems veterans experience as a journalist and disabled veteran, I would do it.
Since then, a lot has changed but a lot has also stayed the same.
The program, Vocational Rehabilitation & Employment, changed its nickname from Voc Rehab (two words) to VocRehab (one word that really is no word, at all). Agency funding for VocRehab has expanded a great deal. Meanwhile, the agency began fine-tuning entitlement determinations to make the program more restrictive than before.
Despite these typical bureaucratic games, I do want to take the opportunity to brag up the past eight years leading to this point. Now, I realize 20,000 members is not a big deal for some groups with corporate sponsorship and related monies, but our group addressing VocRehab with a budget of zero has accomplished a lot.
Let me explain.
My Personal Experience
Personally, VocRehab agreed to pay for my law school and law firm start-up after I passed the Minnesota State Bar. During that time, through VA funding, I also fought and won my own disability compensation claims, going from 10% to 100% PT over 15 years.
During that time, I wrote the VocRehab Survival Guide to help veterans achieve my successes while self-funding my website, DisabledVeterans.org. Sales from that eBook help me keep the lights on for our journalistic work.
Major Scandals Exposed
My work as an attorney and journalist led to the exposure of massive agency scandals including the absurdity of the Veterans Choice 40-mile crow flies rule; the TBI scandal where unqualified VA clinicians examined injured veterans; and, unlawful denials of coverage for non-VA emergency room bills.
RELATED: 25,000 Veterans Affected By VA TBI Fraud Scheme
But none of that could be possible without veterans sharing their stories in our Facebook group to inform research and grassroots solutions VA often fails to take note of. Those stories and experiences, as shared on Facebook and here, help dispel myths spread by agency employees and national veteran organizations.
Work With Reporters
In working with intrepid reporters like AJ Lagoe at KARE 11 News, we have exposed billions in agency scandals while helping thousands of veterans earning millions in benefits to becoming doctors, lawyers, and educators (I am most proud of this outcome – – educating veterans to maximize their benefits).
All in, it turned out to be a great ride and we are still charging forward to expose agency fraud, waste and abuse wherever it is.
RELATED: Jon Stewart Nails It On Veterans Choice Program Quagmire
VA Is Big Insurance For DOD
For readers who do not know, the Department of Veterans Affairs used to be called the Bureau of War Risk Insurance for the former War Department. Even though the two agencies changed their names, their relationship and its effect on soldiers and veterans have not changed.
RELATED: Veteran Takes On VA Over Emergency Room Billing Denials
Veterans get screwed while money gets diverted to special interest projects and off-books programs. It is kind of like money laundering from the show Ozarks but perpetrated by the federal government.
Whenever I want to break open a scandal, I ask myself, "What would a massive and dishonest insurance company do to screw their customers?" That basic question has exposed countless insights into VA operations and decisionmaking.
A Thank You To Invaluable Members
That aside, I am so thankful to have the opportunity to help guide and instruct veterans in VocRehab benefits and others while also teaching attorneys and VSOs about veterans benefits law. Like I said, it has been a great road.
Now that the group is 20,000 members strong, I have to say the collaborative nature of the present membership is better than ever. It has truly become a veterans to veterans peer network that sheds light into the darkness by exposing problems and strategies all veterans can benefit from.
I encourage all veterans to check it out.