How To Get Denied VA Voc Rehab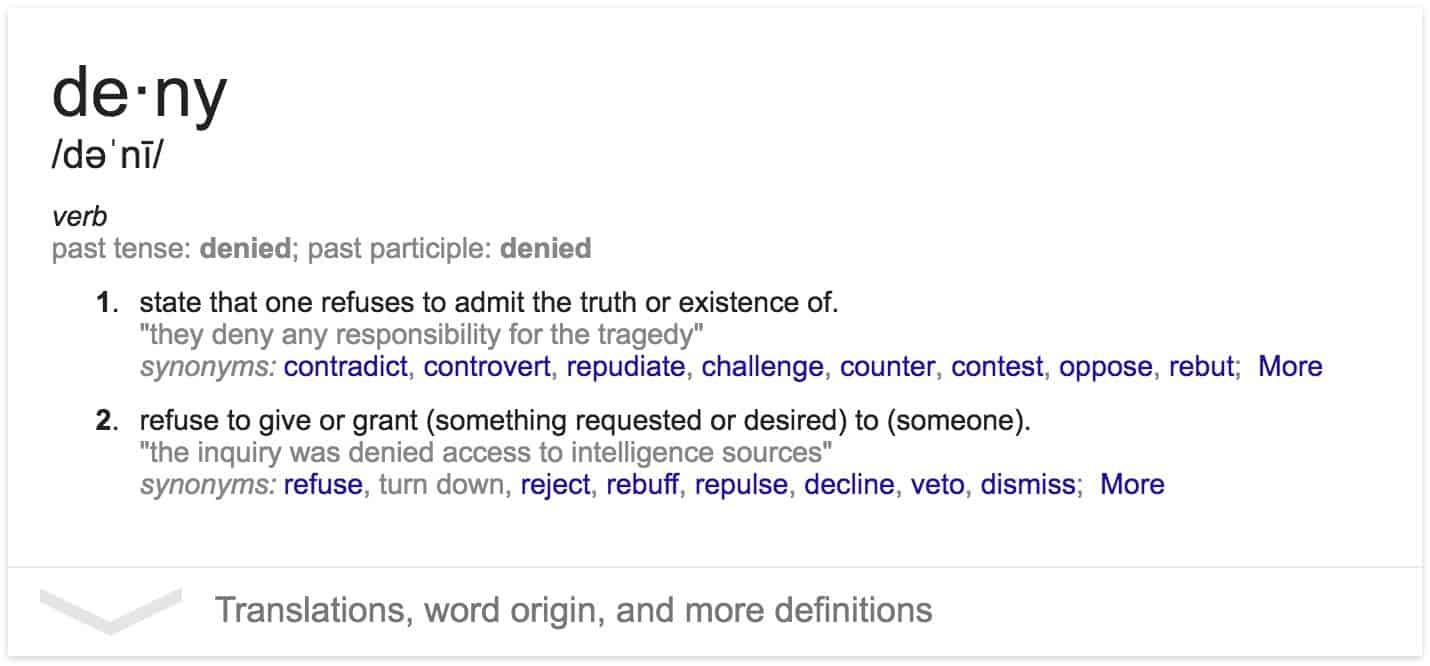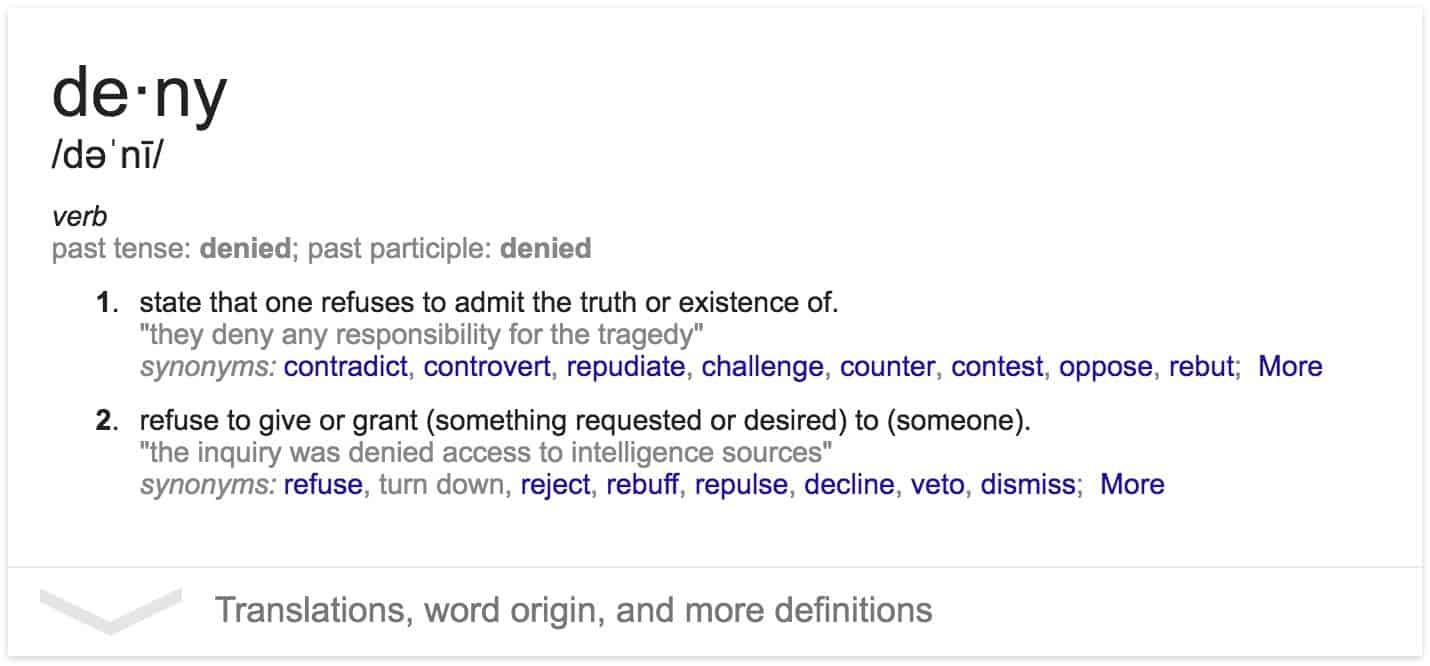 Go straight to jail. Do not pass go. Do not collect $200.
There are 3 main ways that qualified disabled veterans fail to get approval to use the benefit. The purpose of this article is to point out some specific "don't say that, moron," type issues during your first meeting with a Voc Rehab professional.
Remember. VA Vocational Rehabilitation and Employment (VR&E) is exactly what the title says it is: a benefit designed to make disabled veterans "employable". It is not an educational program. It is not an automatic hand out if you're disabled. It is a benefit that is governed by applicable laws and regulations that are supposed to be followed.
Background. This weekend I received a call from a disgruntled veteran who was denied entitlement to Voc Rehab despite having a 100 percent disability rating. Why was he denied? Who knows? (a veteran can be employed and still have a 100 percent Total and Permanent rating) His work issues related to problems with chronic fatigue and PTSD. A second veteran emailed me today about getting more benefits from Voc Rehab despite having a bachelor's degree. This veteran was having no luck finding work of any kind and wanted additional training from Voc Rehab. Both veterans were denied.
Here's what they said and why it's wrong.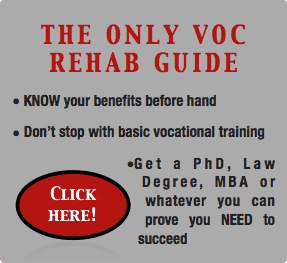 Fatal Issue #1: Both of these disabled veterans point blank told the Voc Rehab counselor they wanted to go back to school [insert favorite buzzer sound]. Denied. The "E" in VR&E stands for Employment, not Education. The veterans unfortunately told the counselor they wanted additional schooling and not skills to find work, right off the bat. Like Pandora's box, once the intent of your application is stated, it's hard to shut that door to an inevitable denial. The counselor will likely deny you unless you're able to turn the meeting around.
Does that mean disabled veterans cannot get advanced degrees from the program? No. If a veteran has an employment handicap or a serious employment handicap, she could be entitled to benefits (or more benefits, if she used the 48 month maximum). The program is designed to get veterans back to work through a feasible training goal.
Now, I do not doubt either of these two veterans intended to use the benefit for training that would hopefully lead to work, but one veteran kept carrying on in his email about being denied numerous times in pursuit of his "education goal". No, no, no. If the goal is anything other than a type of employment, you will get denied. I believe these veterans didn't understand the meaning of their statements as interpreted by Voc Rehab.
Here, there is a better way of stating it through a hypothetical. George has a 50 percent disability rating and is currently unemployed. He thinks he wants to become an attorney despite the 3 years of hellish law school that are required. After reading one of my articles, he decides losing his soul is "no biggy" and applies for Voc Rehab. Marching into that first meeting, he unloads his life story and follows it by telling the counselor he wants to attend law school [insert buzzer].
Instead, the correct answer is, "I want to get training to become an entry-level attorney." Let's say you want to teach at a college. You need to tell the counselor you want entry-level employment as a college professor. Yes, both of these goals require more schooling. However, in leading with the goal rather than the path, you're odds of approval are better.
Fatal Issue #2: During the meeting, don't blast away about how your psychological disability keeps you from playing well with others (e.g. impairs your ability to work). In law school, they teach us how to downplay particular traits of our client to avoid hurting his case. Since you get to play attorney with the VA, and you are your own client, don't screw yourself. I got an email a while back from a woman wanting benefits to get a Masters in Nursing. Her reasoning to the counselor was that her PTSD made her confrontational and hurt her ability to work under someone. Well, guess what? Even with an MSN, you'll still be working under someone, mainly a doctor. If you currently don't play well with others, what about having a Masters degree will help that issue? That's my own logic at work. I'm sure her Voc Rehab counselor had a myriad of other concerns about her goal. [buzzer sound].
A denial in this case is not the end of the world. The counselor will usually grant 30 days for the veteran to get additional information or recommendations. Go find a psychologist outside of the VA. Yes, this will cost you out of pocket money, but you should have been smart enough to not push the self-destruct button during your meeting. Tell the psychologist that you're a disabled veteran seeking vocational training and would like her to review your situation to get a recommendation. She will need to write a recommendation stating that she believes your disability does not impair your ability to reasonably find work after some form of retraining. Be sure to have a training goal in mind during this meeting.
Fatal Issue #3. On the flipside of #2, avoid puffing your chest too much during your first meeting, too. A guy emailed me last year about his plan to get Voc Rehab to pay for his MBA because he needed it to be "competitive". The MBA would enhance his consulting business, which was already "moderately successful" (according to his application to the VA) and bringing in $60,000, after one year. [very loud buzzer]. This was at the end of 2009, during one of the biggest economic downturns in history. Needless to say, I didn't feel sorry for the guy and neither did his Voc Rehab counselor.
In reality, his business was probably not doing that well, and he likely formed it because he had trouble finding work after the military. If that were true, he could have qualified for an MBA in that he required additional training to find work. So long as he applied to numerous jobs for which he may have been qualified, and received denial letters or no responses, it is possible Voc Rehab would have approved him if he brought the unsuccessful applications to the attention of the counselor.
Unfortunately, his inflated ego probably cost him an MBA. It's all about how you present the facts. A business grossing $60,000 in its first year may or may not be a success. Plus, a one-year success does not mean he will have success in the future. Regardless, claiming you're God's gift to the business community is probably not the best approach.