US Military 'Inadvertently' Shipped Live Anthrax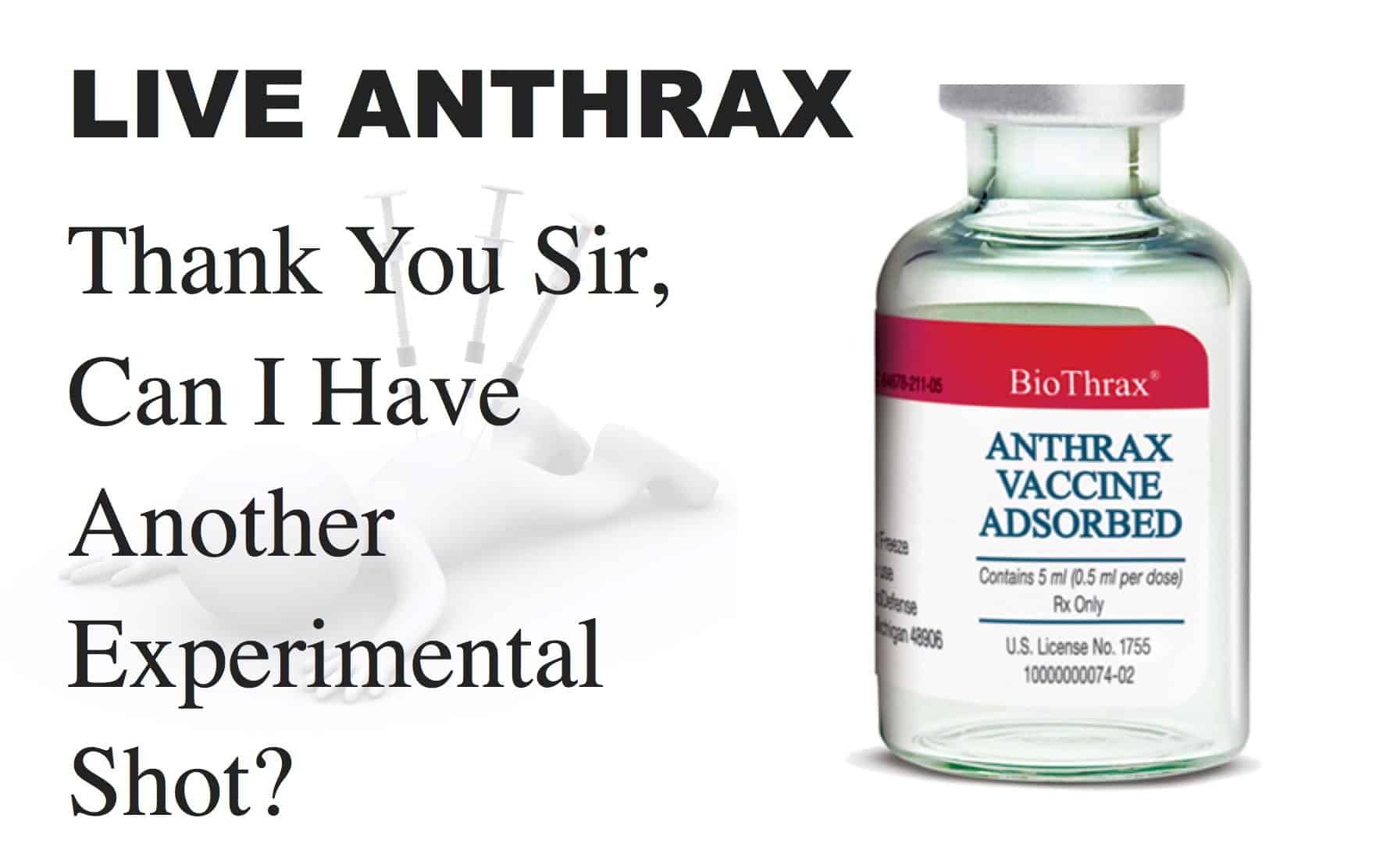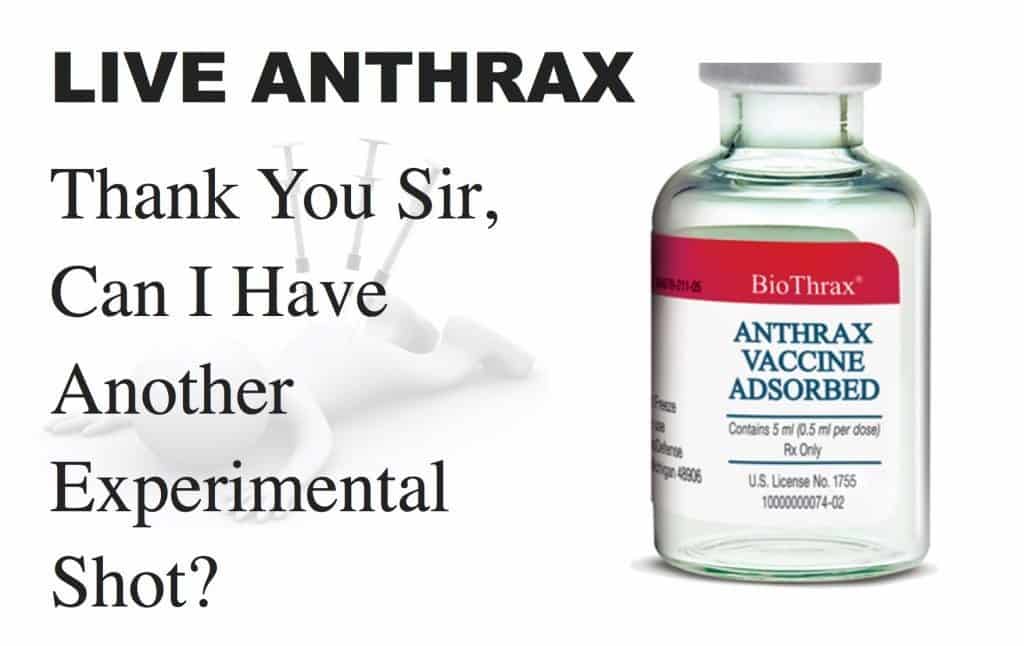 As an Anthrax Vaccine survivor, I found CNN's announcement that US military inadvertently shipped live anthrax in the US to be noteworthy and alarming.
CNN seemingly downplayed the supposed inadvertent shipping as an accident like a child forgetting his milk money. I don't believe it for one second given the longstanding problems with the vaccine and forcible vaccination of military personnel.
Four Defense Department workers have been put in post-exposure treatment, a defense official said, following the revelation the U.S. military inadvertently shipped live anthrax samples in the past several days.

CNN learned on Wednesday a Maryland-based lab received the live samples, which prompted an across the board urgent review to see whether any other live anthrax has been shipped.

Officials are concerned because samples left over at the lab in Dugway, Utah, where the samples originated, were tested and determined to contain live agent.

The shipments, thought to be dead, were shipped under less rigorous conditions than the live agent protocol.
CNN reported that DOD was informed by "science experts" (whatever the hell that means) that there is no public risk. What are "science experts"? I do not take that to mean they were actual doctors, so it is certainly useful to know what credentials these supposed experts have related to a hugely dangerous and botched shipping of potentially lethal bio weapons.
RELATED: Navy Anthrax Trials On Pregnant Women "Volunteers"
I remember my forcible anthrax vaccination phase. There was no choice, and I assume what I experienced was unlawful. How about you? Did you experience unlawful or forced anthrax vaccinations?
Source: https://www.cnn.com/2015/05/27/politics/live-anthrax-us-military-sent-inadvertently/